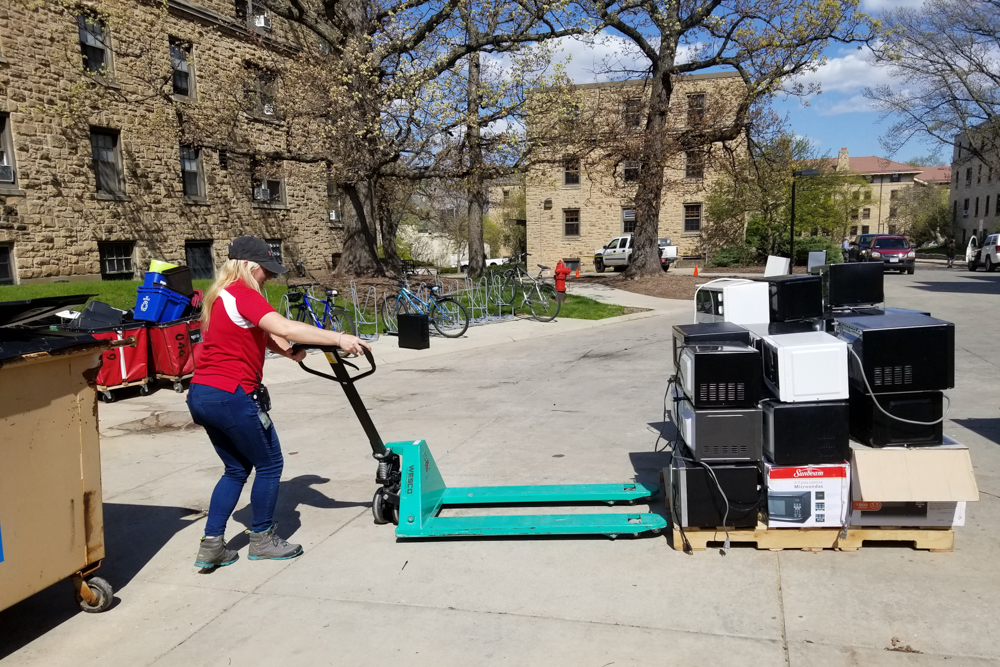 For about two weeks in the middle of May, you can find University Housing Sustainability Coordinator Breana Nehls behind the wheel of an F-250 pickup truck, rumbling through narrow service driveways and parking alongside Move Out collection points at residence halls across campus. At each stop, she hops out to greet her volunteers, inspect their stations, and offer guidance on how to handle donated materials. Usable rugs are rolled up and bound with twine; broken futons are dismantled for recycling; and many other items, from light fixtures and microwaves to clothing and furniture, are donated to local partners.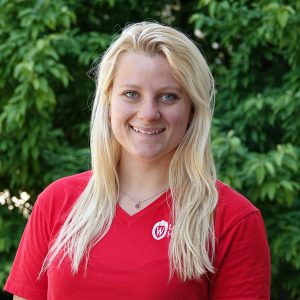 The Sustainability Move Out program is one of Nehls's signature initiatives, and 2019 was another banner year. Under her management and with support from University Housing, the Physical Plant, and the Office of Sustainability, 140 volunteers logged over 600 hours of time. Their work amounted to a major sustainability intervention: 50% of Move Out items were donated or recycled, for a total of 126,000 pounds of material diverted from the landfill. This is an increase of 17,000 pounds over 2018's effort. In all, 170 microwaves, 373 area rugs, 203 futons, and over 64,000 pounds of clothing, food and books were donated to 12 campus and community non-profit organizations.
While Move Out exemplifies classic sustainability programming—that is, recycling and waste handling—Nehls seeks to cultivate a broader approach to sustainability at University Housing and on the UW-Madison campus more broadly. She credits this approach to her own holistic background in sustainability, which began with the Office of Sustainability intern program.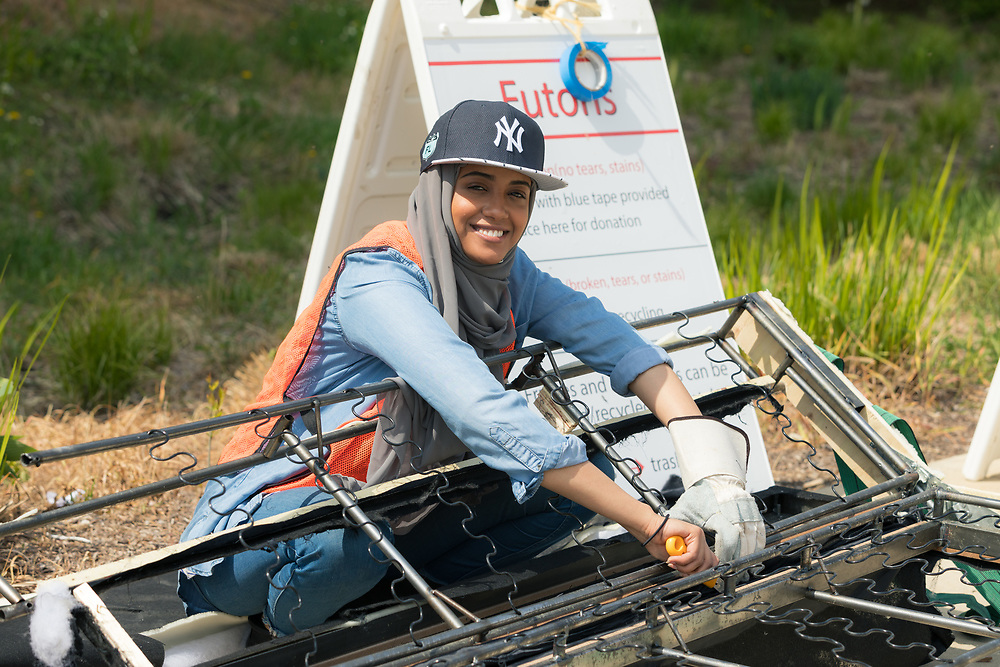 Nehls, who went to high school in Manitowoc, WI, came to UW-Madison with a strong interest in environmental topics. Still, she "didn't know that sustainability was going to be my wheelhouse." She selected environmental studies and geography as her majors and global health and leadership minors, and eventually learned of the Office of Sustainability (OS) from her geography advisor. The rest is history.
Nehls joined the OS intern program during her sophomore year and quickly threw herself into a number of projects. Among her achievements, she acted as a campus "sustainability matchmaker" for Climate Quest—"basically Shark Tank for sustainability projects," as Nehls explains it—and also helped to create Sustain-a-Bash, which is now a perennial fall-semester event that showcases how students can engage with sustainability on campus.
Sustain-a-Bash opened the door to working with University Housing. During her tenure as a Community and Environmental Scholars Program (CESP) participant, Nehls built on the Sustain-a-Bash experience by choosing Housing as her community partner. Housing had received an Administrative Improvement Award for Move Out; with funding from that grant, they were able to grow and expand programming. "Most importantly," Nehls says, "we spent hours writing a Move Out manual so that we knew the event would never go away. That's my motto for everything: you need to ensure that the initiatives you are working on become part of common practice to ensure their longevity."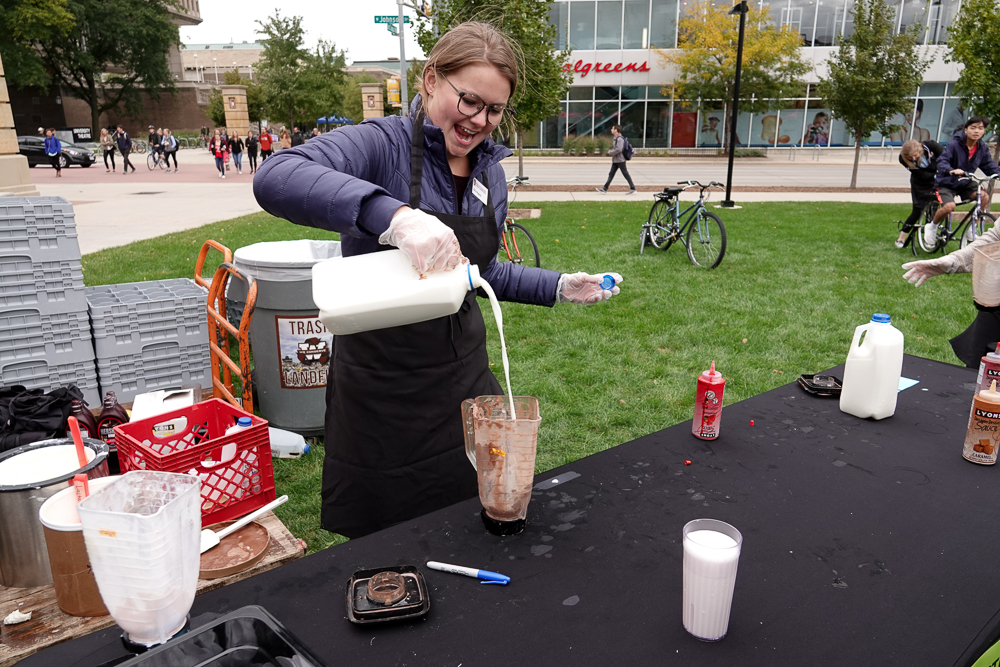 After graduation, the same grant helped to establish a temporary position for Nehls within University Housing. Eventually, she became the full-time Sustainability Coordinator, which enabled her to bring her academic training and campus sustainability experience to the task of helping "Badgers live sustainably."
For example, Nehls revamped the way that University Housing coordinates donations throughout the year. With the assistance of three interns from the Office of Sustainability, she "made cold calls to a bunch of different donation partners in the local area, figuring out what they needed. We created a directory of donation partners that I still use that to this day."
"The directory has helped us to change the culture in Housing," Nehls explains. "We don't just donate during Move Out, but during all renovations. As of June 2019, this donation program has enabled Housing to keep 43,314 items, or 509,055 pounds of material, out of the landfill, and thus save $21,626 in landfill tipping fees."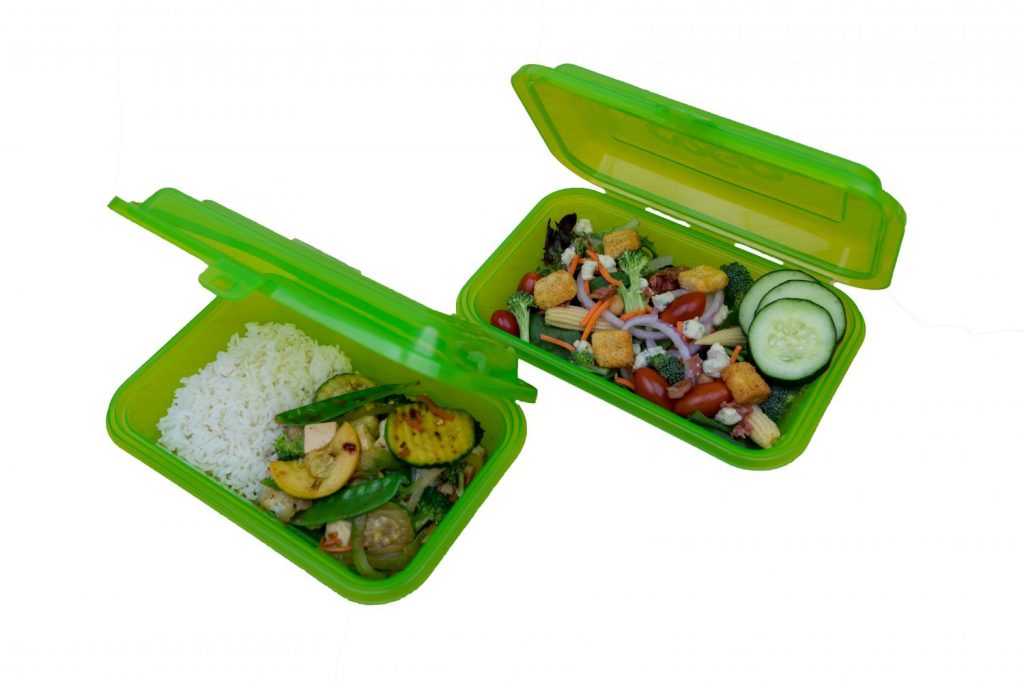 By making sustainability common practice, Nehls hopes to have a lasting impact on the UW-Madison campus, and already her work is being recognized. As part of a team with Sarah Barnes, Patrick Pawelski, and Peter Testory, Nehls accepted another Administrative Improvement Award in 2019 for the University Housing Ticket to Take Out program. The program successfully piloted reusable take-out containers for all carryout food in University Housing Dining Halls—a triple win for UW-Madison in terms of saving money, reducing our waste and carbon footprints, and offering dining patrons a more convenient experience.
In addition, Nehls was a key partner for the recent Green Fund project that resulted in a new solar array on the roof of Gordon Dining & Event Center—a project that literally makes visible University Housing's commitment to sustainability. It's also a project that points up the importance of collaboration and the value of engaging everyone on campus—from facilities staff to first-year undergrads—about what sustainability means and why it is important.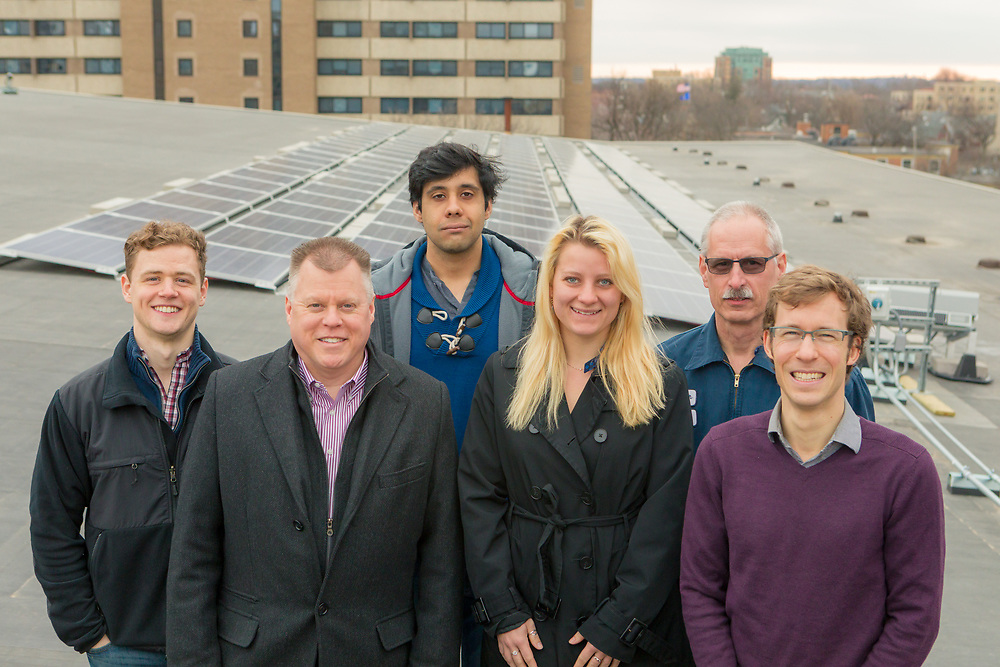 As Nehls puts it, "projects like the Green Fund solar installation help me facilitate conversations within Housing—to see what the mechanics are up to, to see what dining is up to, so that they say, 'That's something we can call sustainable? I didn't know that.' That's a lot of what I do—help connect people to different resources to make sure that the projects that we're doing are communicated and understood as contributing to sustainability."
By: Nathan Jandl