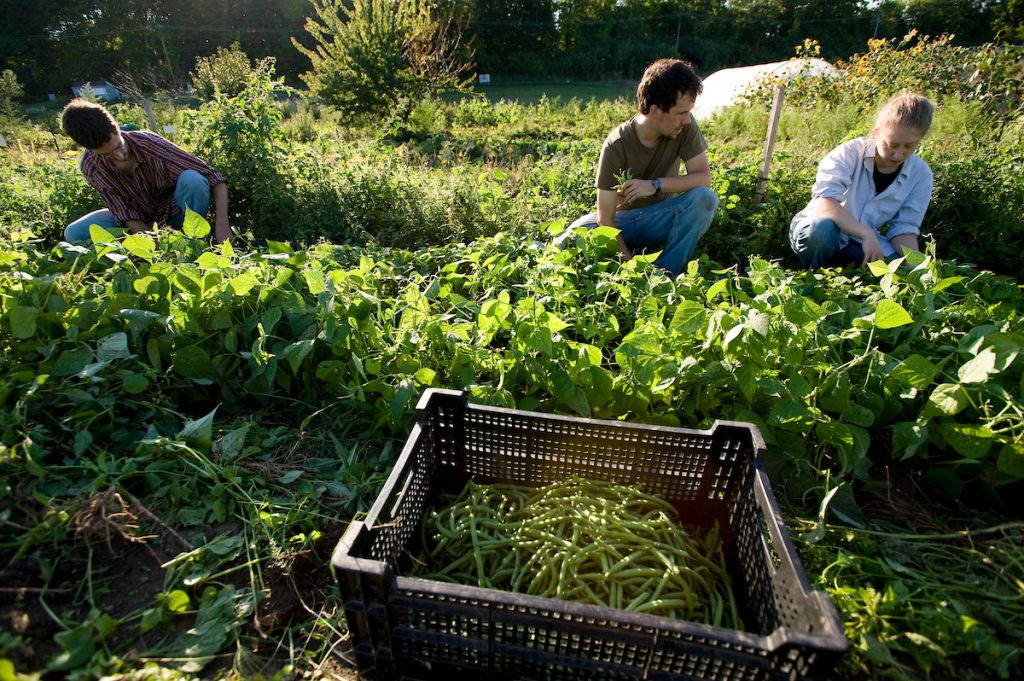 Ally Magnin is a rising senior studying Environmental Sciences with a certificate in Sustainability. She is a member of the Green Events team, where she works to provide resources to make events across campus more sustainable. She is passionate about conserving our natural resources and minimizing the negative environmental impacts of individual people, as she believes we are all stakeholders in our environment's future. Ally also devotes her time to planning volunteering and professional development events as the president of the Environmental Sciences Organization. She enjoys biking, kayaking, reading, and gardening in her free time.
Community gardens have served as a vibrant and sustainable part of Madison communities for decades. There are currently over 60 community gardens in the Madison area, which create collaborative and educational spaces that enrich our physical and social environments. They provide the opportunity for people of all ages to connect and learn about healthy food together. In addition, they provide fresh and affordable produce for low-income neighborhoods and alleviate the problem of food deserts—that is, areas where healthy food is hard to come by.
Community gardens also furnish beneficial ecosystem services that other land use and development decisions throughout the city may not. While conventional buildings and paved surfaces prevent rainwater from soaking naturally into the ground, community garden spaces are permeable and absorb rainwater, much like rain gardens. For this reason, they help prevent excess rainwater from entering the city's stormwater system, which keeps road salt and other contaminants out of the Madison lakes. Additionally, community gardens provide an oasis for biodiversity within urban areas and create essential habitat for pollinators and small animals.
Interactive Dane County community gardens map by The Gardens Network.
Yet community gardens face plenty of challenges. There are many economic and administrative variables that impact community gardens, and managing a garden can be highly complicated. As a result, gardens across the City of Madison struggle to stay afloat.
One of the primary economic variables is the price that gardens pay for their water. Water sources can vary from garden to garden—some are hooked up to buildings, while others have individual hydrants. Depending on the property on which a garden was formed and the classification of associated buildings, community gardens are sorted into a variety of different categories. These classification categories, as well as the date when the garden was formed, determine what the garden is charged for its water use. Some gardens are charged a flat rate, while others are charged based on their total water usage.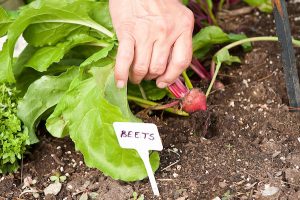 Yet water use only makes up a small portion of a garden's overall water bill.  Non-consumption fees—additional fees that are not related to the amount of water they use—comprise the vast majority of gardens' water bills.  These fees include sewer rates, stormwater rates, an urban forestry special charge, a landfill charge, and a public fire protection fee. Many of these fees are charged by City of Madison Engineering through Madison Water Utility. Water rates are set by the Public Service Commission of Wisconsin, while sewer, stormwater, landfill, and urban forestry fees are approved by the Madison Common Council.
Non-consumption fees, however, can exacerbate inequity issues. The plot fees that community gardens charge their members vary based on family income and the number of dependents. This variable plot fee system helps to make gardens more accessible to all members of the community. Unfortunately, this also results in financial hardship for the gardens themselves because their operating costs are so high. The collected plot fees simply do not cover all the expenses, as a significant portion must be earmarked for non-consumption fees. Since gardens in low-income communities have fewer funds to pull from, they are less prepared for expensive maintenance and emergency repairs. Furthermore, in the face of climate change and the unpredictability it will bring, gardens must be able to recover from storm and flood damage—and less money makes that task more difficult.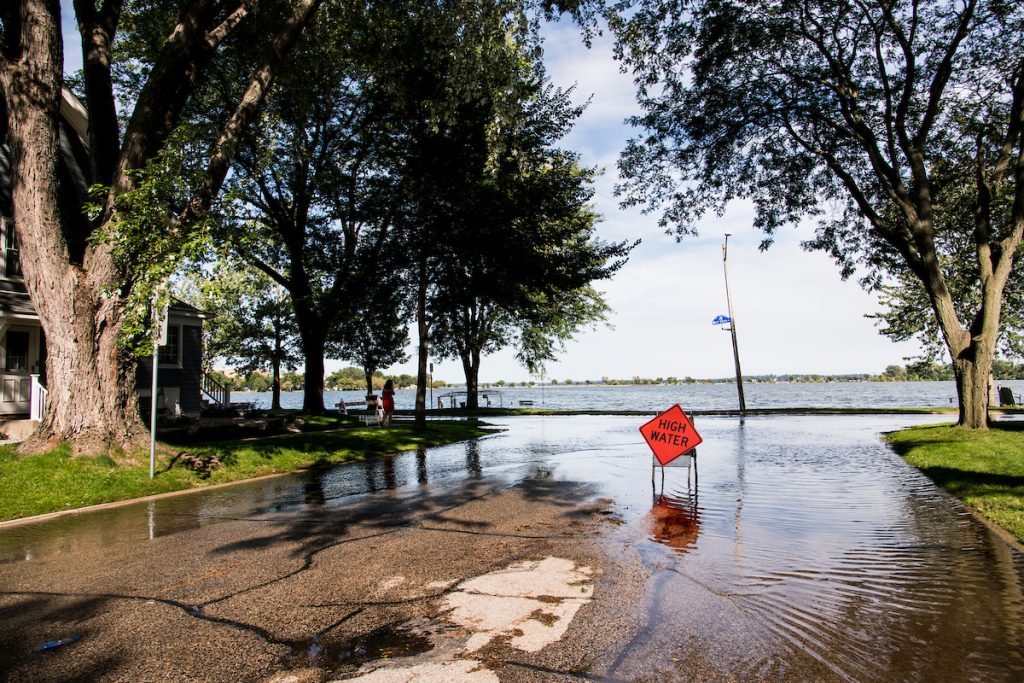 Because gardens provide ecosystem services that lessen stress on the public works system, I would argue that gardens should not have to pay all the same non-consumption fees that other entities do. I also think that gardens should fall under a different billing scheme. Currently, bills are sent monthly, year-round—but gardens are only in operation during the growing season, which is roughly 5-6 months each summer. Gardens are charged the non-consumption fees each month, often putting gardens in low-income neighborhoods in the red for several months each year.
Community gardens encounter additional difficulties in their management and ability to maintain their plots. Most gardens rely heavily on volunteers, and constant turnover in garden management makes organization difficult. In the 1980s, Community Action Coalition (CAC), a non-profit organization that helps develop the economic and social capabilities of individuals, families, and communities, began to provide heavy equipment and assistance with garden development in Madison. Their efforts had a considerable positive impact on the community garden system. In the mid-90s, however, the CAC began to transition the community gardens to independent management. Many gardens have struggled since this shift, as they no longer have access to adequate heavy equipment or organizational resources.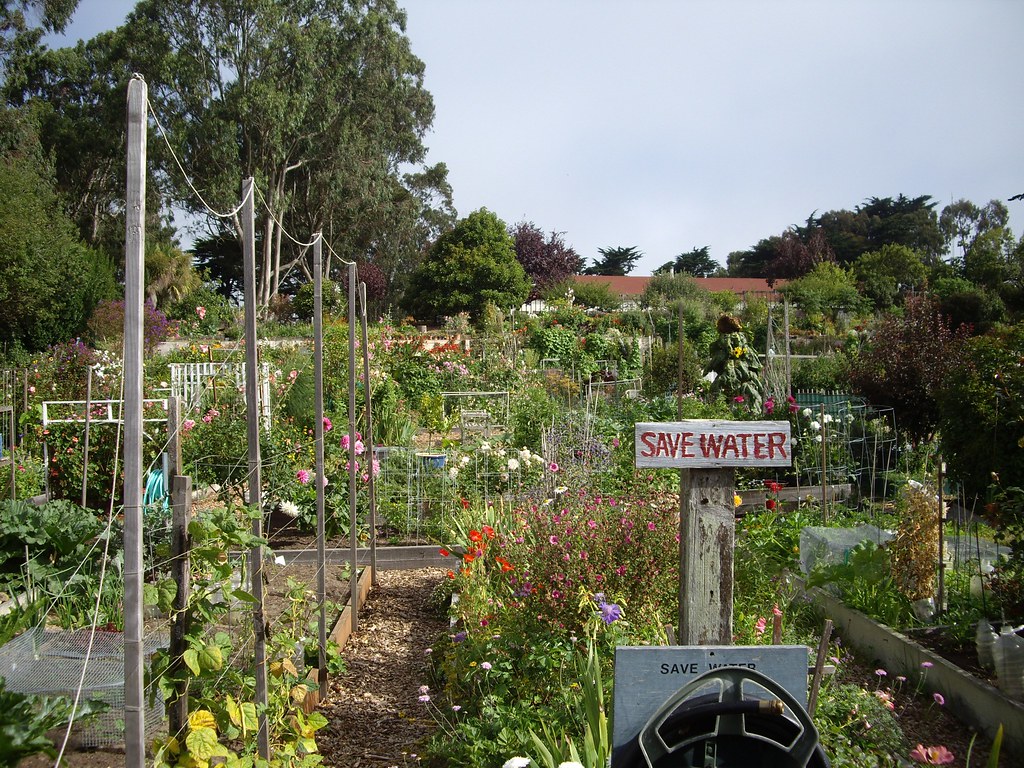 Madison community gardens will hopefully receive assistance with these issues through The Gardens Network, an organization created by Madison Community Groundworks and Dane County Extension after CAC refocused their resources. This organization technically has jurisdiction over all community gardens in Madison, but is not fully integrated from a management standpoint. My hope is that The Gardens Network would someday collect plot fees and pay bills for each garden, and advocate for water policy change on behalf of community gardens as a whole. With increased organizational capacity, The Gardens Network could also help to redistribute funding throughout gardens in an effort to help gardens who may be struggling financially and make the whole system more equitable.
Despite the challenges they face, community gardens have remained a permanent fixture of communities across the City of Madison. The collective spaces they provide have remained resilient through trying times, and continue to improve the lives of many within their neighborhoods. In addition, community gardens have set a necessary example for the future of urban agriculture. As our climate continues to change and our natural resources become more scarce, city populations will need to adapt and rely on the social, environmental, and economic benefits of community gardens. For this to happen, however, we must improve and support the system that dictates the ability for community gardens to thrive.