Overview
The Green Events program provides guidance and resources to improve the sustainability of events on the UW-Madison campus. The program aims to reduce the environmental impacts of events by focusing on six major categories: Venue, Décor, Communications, Transportation, Food, and Waste. We want each client's event to be a success just as much as they do. We are excited to have partners joining us in the quest for a sustainable future.
For more information, please contact greenevents@g-groups.wisc.edu.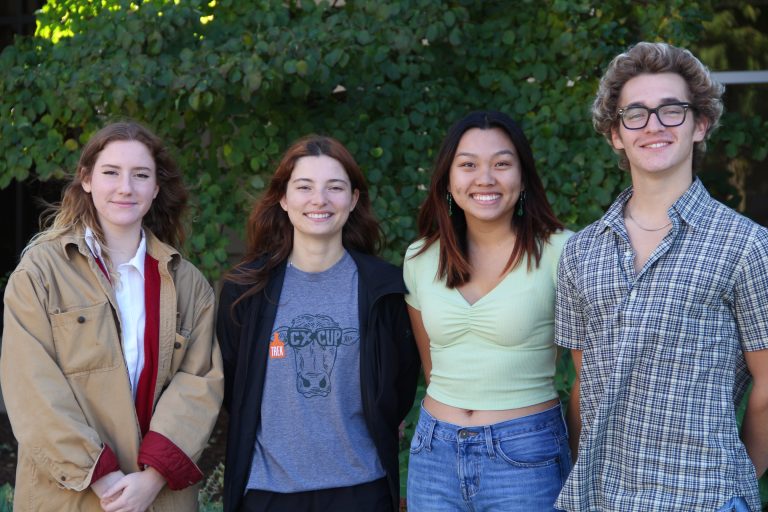 Not sure if your event has a sustainability focus? See if it relates to the Three Pillars of Sustainability, listed below!
Environmental Sustainability: practices that keep our ecosystems healthy and protect natural resources for future generations
Economic Sustainability: practices that support long-term economic growth without negatively impacting social, environmental, and cultural aspects of the community
Social Sustainability: practices that support socially sustainable communities, which are equitable, diverse, connected, and democratic, and provide a good quality of life
In the meantime, don't forget to check out these resources the team has put together to help you with your events virtually and in person. Thank you, and make sure to reach out once we return to in-person events!
For more information, please contact greenevents@g-groups.wisc.edu.
Green Event Certification
The Green Events team recognizes the actions event planners are taking to reduce the environmental impact of their event and encourages them to expand their efforts.
For large events, we have a Green Event Certification program where event planners collaborate with the Green Events team to identify and execute actions to improve the sustainability of their event. Depending on the level of action taken, the event will receive a Bronze, Silver, Gold, or Platinum Certification. All certified Green Events will be recognized below on our website and receive a seal corresponding to their certification level to be used in post-event communications.
For smaller events, we encourage event planners to utilize the sustainability tips sheets provided above. After the event is over, we invite planners to fill in the approval form below to identify the steps they've taken to be more sustainable. Through this process, events have the opportunity to be recognized as a Green Event and receive a Green Event seal.
Large Events (200+ attendees)
Reach out to the Green Events team using this email address: greenevents@g-groups.wisc.edu

Office of Sustainability (OS) interns will respond to schedule a Preliminary Meeting

Attend the Preliminary Meeting with any questions you may have to develop a customized approach to your event

Option to receive support from OS on the day of the event

Attend an Event Recap Meeting with the OS to reflect on the event

Receive a Green Event Certification and corresponding seal and share your success!
Past Green Events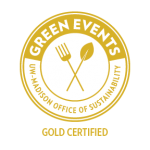 Earth Day Conference, Nelson Institute for Environmental Studies – April 22, 2019
Discovery Expo, Wisconsin Science Festival – October 17-20, 2019
Wellness Symposium, Office of Human Resources – October 23, 2019
Networking Event, Nelson Institute for Environmental Studies – October 23, 2019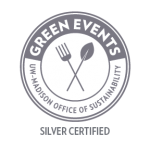 Wellness Symposium, Office of Human Resources  – October 23, 2018
UW–Madison Advising Conference, Office of Undergraduate Advising – February 26, 2019
Great World Texts, Center for the Humanities – April 8, 2019
Office Professionals Conference, Office of Human Resources – April 24, 2019
WAEE Annual Conference, Wisconsin Association for Environmental Education – November 15, 2019
UW–Madison Advising Conference, Office of Undergraduate Advising – February 26, 2020
Environmental Justice in Multispecies Worlds: Land, Water, Food; The Center for Culture, History, and Environment – March 6-8, 2020
Great World Texts, Center for the Humanities – March 9, 2020