Overview
The Green Events program provides guidance and resources to improve the sustainability of events on the UW-Madison campus. The program aims to reduce the environmental impacts of events by focusing on six major categories: Venue, Décor, Communications, Transportation, Food, and Waste. We want each client's event to be a success just as much as they do. We are excited to have partners joining us in the quest for a sustainable future.
For more information, please contact greenevents@g-groups.wisc.edu.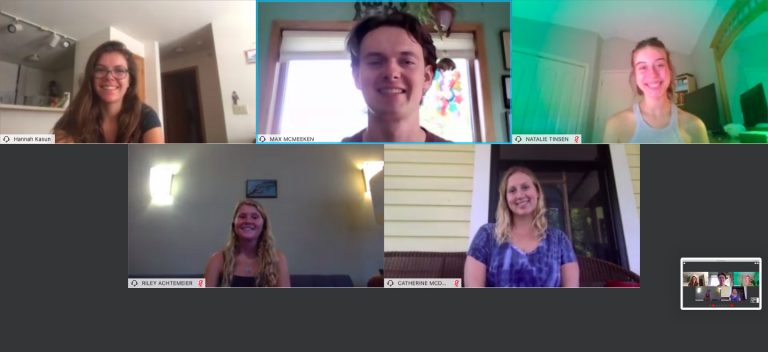 Green Event Certification
The Green Events team recognizes the actions event planners are taking to reduce the environmental impact of their event and encourages them to expand their efforts.
For large events, we have a Green Event Certification program where event planners collaborate with the Green Events team to identify and execute actions to improve the sustainability of their event. Depending on the level of action taken, the event will receive a Bronze, Silver, Gold, or Platinum Certification. All certified Green Events will be recognized below on our website and receive a seal corresponding to their certification level to be used in post-event communications.
For smaller events, we encourage event planners to utilize the sustainability tips sheets provided above. After the event is over, we invite planners to fill in the approval form below to identify the steps they've taken to be more sustainable. Through this process, events have the opportunity to be recognized as a Green Event and receive a Green Event seal.
Large Events (200+ attendees)
Submit this Google form with preliminary event information

Office of Sustainability (OS) interns will reach out to schedule a Preliminary Meeting

Attend the Preliminary Meeting with any questions you may have to develop a customized approach to your event

Option to receive support from OS on the day of the event

Attend an Event Recap Meeting with the OS to reflect on the event

Receive a Green Event Certification and corresponding seal and share your success!