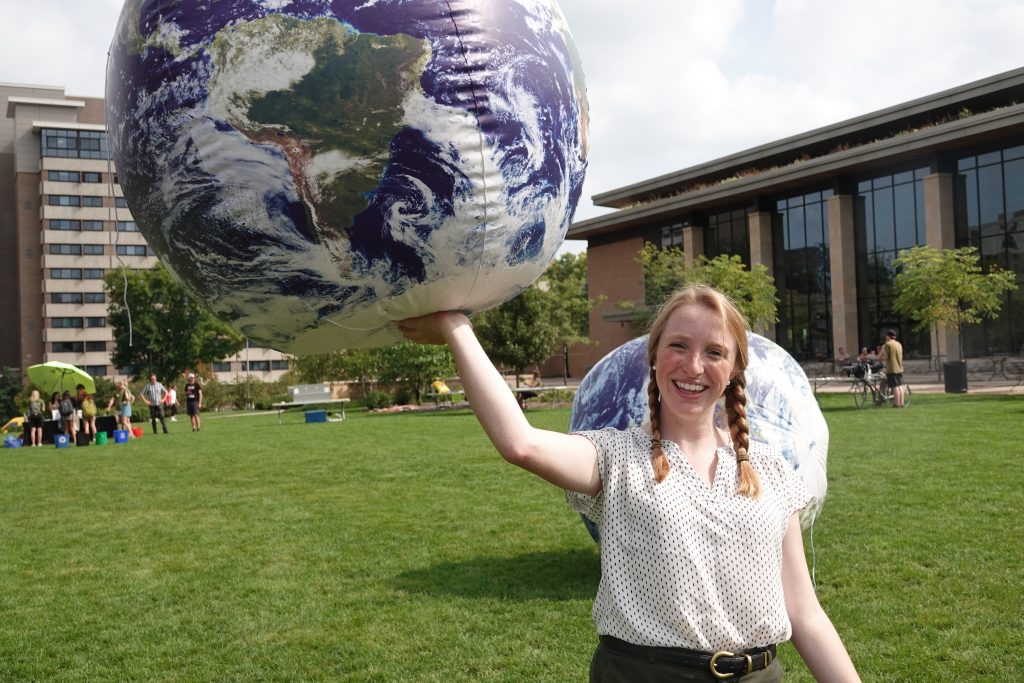 Organized by the Office of Sustainability and University Housing, Sustain-a-Bash introduces new residents, especially first-years, to sustainability through a celebration of campus and community resources.
Sustain-a-Bash 2021 will take place over a full week to include virtual and in-person engagement options including:
The week will culminate with one large Sustain-a-Bash party. This in-person event is scheduled for Friday, September 24th from 4-7pm on the Gordon lawn. All are welcome. Activities will include:
A gathering of sustainability-focused student organizations, campus departments, and community groups.

Demonstrations of real-life sustainability applications on waste, energy use, food, and more.

A spikeball tournament organized by the Student Athlete Leaders for Sustainability.

A raffle with items promoting sustainable products, lifestyles, or local businesses.

Locally-sourced snacks produced by Dining and Culinary Services.

A debut of the Electric Food Cart, if available.
Previous Years
Sustain-a-Bash 2020
Presented virtually over the course of a week, Sustain-a-Bash 2020 focused on the topics of social sustainability, sustainability 101, food, water and energy, and conscious consumerism.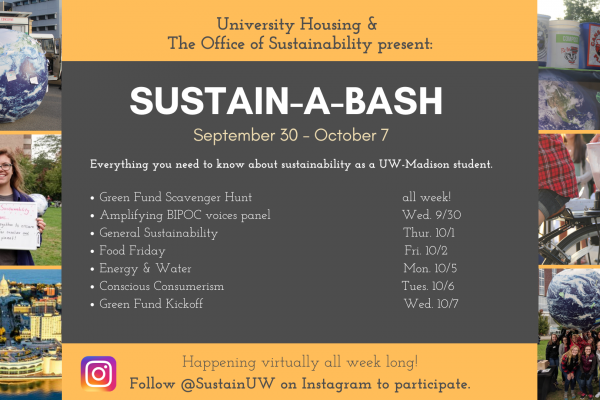 Sustain-a-Bash 2019
Twenty groups and orgs, from Slow Food UW to the Lakeshore Nature Preserve, invited students to learn and interact during Sustain-a-Bash 2019.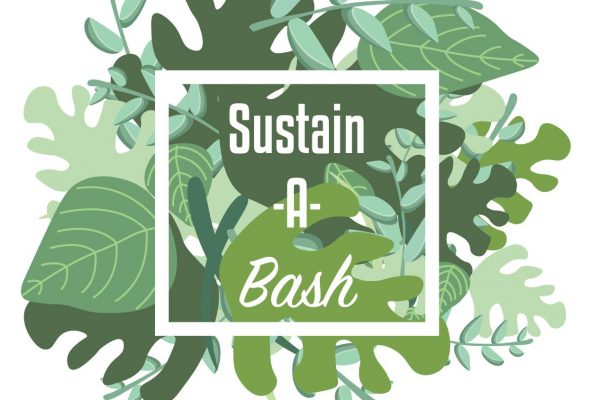 Sustain-a-Bash 2018
From seed bombs to blender bikes, Badgers braved the cold for a great afternoon of activities.
Sustain-a-Bash 2017
"Sustain-A-Bash gives a well-rounded, holistic look at sustainability. It showcases a variety of ways that students can get involved on campus and by volunteering in the greater Madison community."