Office of Sustainability Fund – UWF 112907495
Gifts to this fund provide general, discretionary support for the educational mission of the Office of Sustainability.  Funds may be used to address strategic priorities, including teaching, research, public service, scholarships, and faculty/staff/student recruitment, retention, and morale.
Gifts in any amount are needed and appreciated!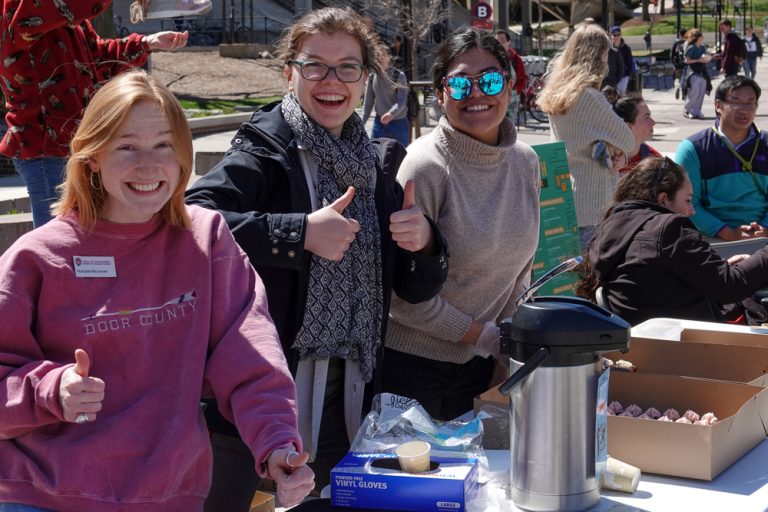 Giving by Check
Checks should be made payable to UW Foundation – Office of Sustainability and mailed to:
University of Wisconsin Foundation
US Bank Lockbox, Box 78807
Milwaukee, WI 53278-0807
Please include the fund name and number (Office of Sustainability Fund; UWF 112907495) in the memo field on your check. In addition, we ask that you please print and include this form with your check.
Many employers match personal donations with an equal or greater contribution. In some cases, companies will match the gifts of retired employees. Please consider checking with your human resources department to find out if your company offers a matching gift program.