The UW–Madison Sustainability Writing Awards, hosted by the Office of Sustainability, are intended to inspire conversations about how writing can bring together people with different experiences to reflect and act within the context of the global climate crisis.
2023 Sustainability Writing Awards
The second-annual UW–Madison Sustainability Writing Awards, hosted by the Office of Sustainability, are intended to inspire conversations about how writing can bring together people with different experiences to reflect and act within the context of the global climate crisis.
This year's theme is resolution. Applicants may consider resolution from any angle, but some suggested prompts include: What are our resolutions for climate action, and what do they tell us about how we see ourselves, the present, the past, and the future? What does it mean to make a resolution, to be resolute? What possibilities come from having a greater optical resolution on crises? Can there be a resolution to climate change? What would it look like? Who gets to make resolutions, and who or what do they serve? What can we learn from the resolve of ecosystems, species, or cultures? What makes a resolution sustainable? How can resolutions be managed (business), separated into their components (chemistry), narrated (literature), made harmonious (music), or developed (technology)?
Students are welcome to submit nonfiction (personal essay, feature story, etc.) between 750 and 1,800 words by Sunday, October 15 at 11:59 p.m. Any entry considering an aspect of the theme of resolution will be accepted.
The most successful essays will demonstrate a command of evocative, detailed, concise language. This year's theme is broad, with global implications: effective essays will make the theme personal, specific, and local. Interested students can review last year's winning essays (see below) and podcast interviews for inspiration.
$1000 in prizes will be awarded, and the winning authors' work will be showcased at the Sustainability Symposium on October 25, 2023. Winning authors' work will also be displayed on the Office of Sustainability website and included in a special episode of The SustainUW Podcast.
Eligibility Criteria: All currently enrolled UW–Madison undergraduate, graduate, and professional students are eligible to submit nonfiction writing. Only one submission per student will be considered.
Contact: Nathan Jandl (njandl@wisc.edu)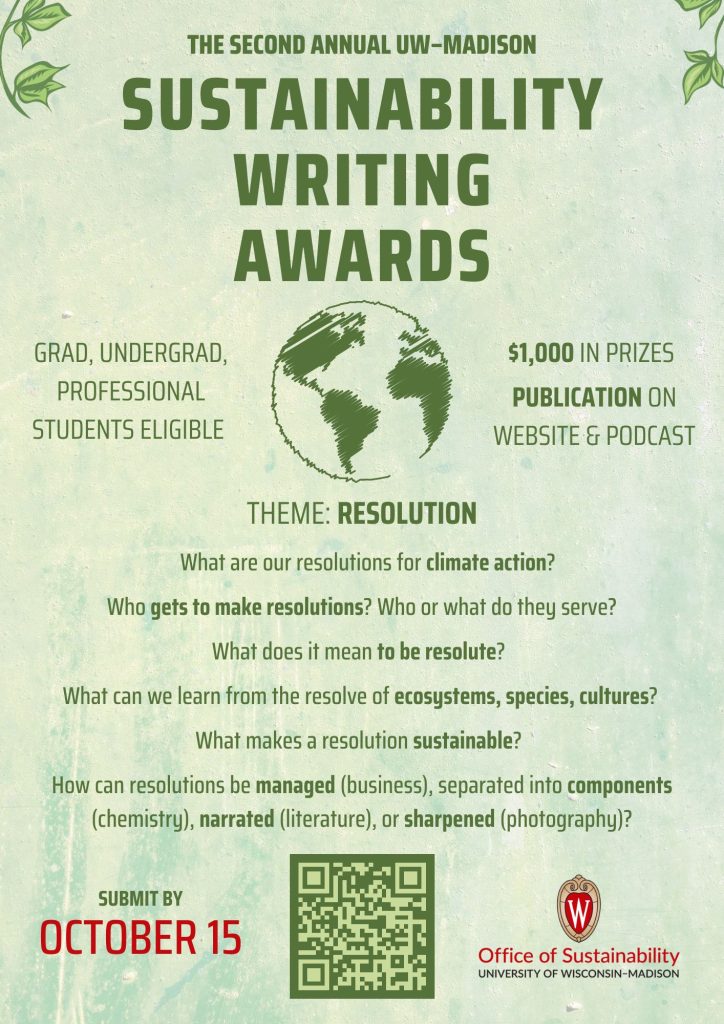 2022 Contest and Winners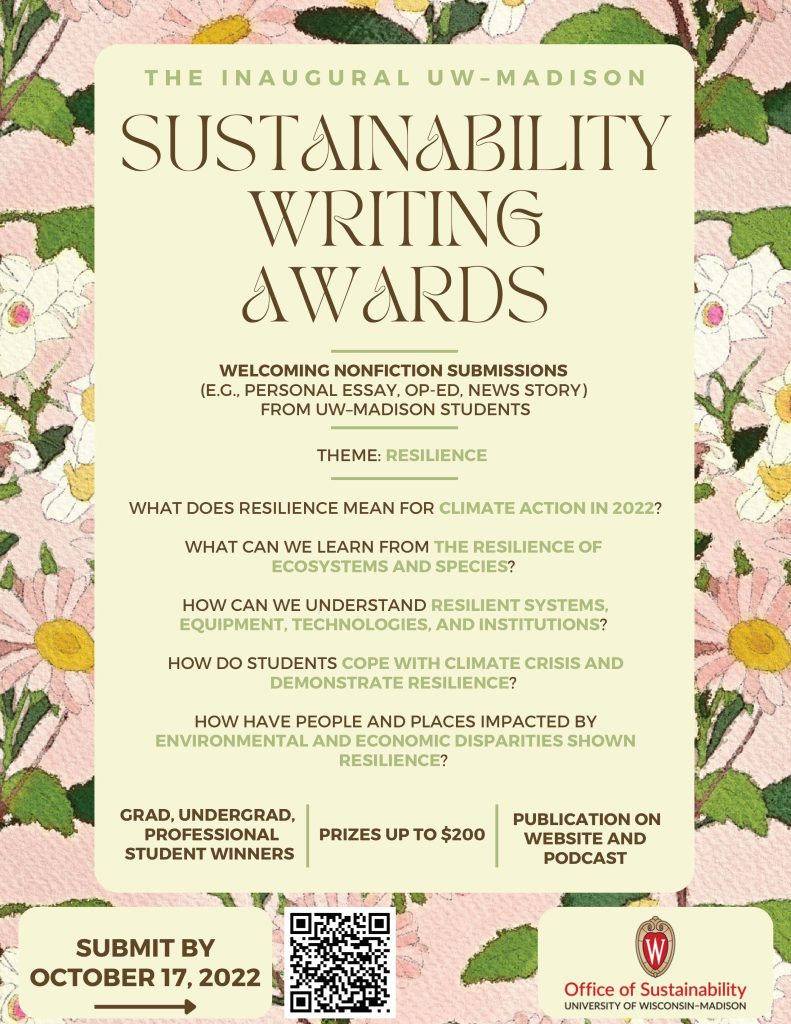 Scroll down to see the 2022 winners
Our understanding of climate change, and how to subdue it, begins with the numbers and molecules of science. It also begins with things: electric grids, farms, giant steel windmills, oil rigs, smog, petroleum, melting glaciers, fires, and floods. But what about words? What can mere drops of ink, mere pixels, do against the sixth extinction, against the drought and fires and floods? Equations, methods, charts, large immovable objects—and words?
The inaugural UW–Madison Sustainability Writing Awards started with a simple premise: in the ongoing climate crisis, writing can inspire us, bring us together, and catalyze us to act. Thanks to the generosity of donors, the Office of Sustainability offered three $200 scholarships to undergraduate, graduate, and professional students who submitted essays on the topic of resilience. The topic drew a range of writing about resilience from ecological, personal, political, educational, and technological perspectives.
In his essay on the archive, Andrew McDonnell writes of how our resilience—in the smallest, most unexpected ways—makes us "agents of history." He shows how archives preserve resilience both good and bad, and asks, "What will I leave behind? … How can I leave less behind?" Ben Yang considers how we leave behind legacies through the story of his Hmong grandmother, who survived persecution, fled to the United States, and collected plastic caps, soda cans, and prayers to build a future for herself and her family. Yang's grandmother demonstrates how "resiliency is the quality of immersing oneself in a tedium that strives for change," and Yang insists that her story can help us find passion, and endurance, in the continued and the everyday. Allyson Mills looks to the natural world to better see ourselves, as she identifies resilience in mallards she watches endure a storm at a pier on Lake Mendota. She incorporates research on how they cooperate and survive to suggest that their story might be ours, too, if we can learn to adapt, to "protect one another, and work to save our future."
This year's winning essays appeal for words in our climate crisis. Language is resilient: information and stories persist through centuries because of recorded syllables carrying hope, dreams, despair, and memories of what seemed to last forever. The winning writers show that words can bring us into confrontation with the pain and errors of the present and past—and maybe, also, allow us to imagine a different future.
"Resilience in the archive; Or, reflections on a 100-year-old lollipop"
By Andrew McDonnell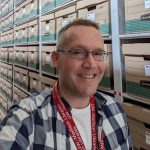 Andrew McDonnell is a graduate student entering his final semester in the Library and Information Science program with a concentration in Archives in a Digital Age. He is also the PA Librarian in the Journalism Reading Room and directs the archives and a media studies program at Wayland Academy. He has authored two novels, All Animals Vs. All Humans and November 123, and his shorter writing has appeared on Wisconsin Public Radio, Notre Dame Magazine, McSweeney's Internet Tendency, and A Prairie Home Companion. Beyond the iSchool, he hopes to help connect students, scholars, and the public to great physical and digital collections.
"The resilience of mallards, and us"
By Allyson Mills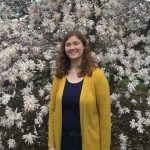 Allyson Mills is a senior majoring in English and Music Performance, with certificates in Environmental Studies, European Studies, and Leadership. Outside of class, she works as  the Advancement Programs intern at the Wisconsin Foundation & Alumni Association. After graduation, she hopes to attend graduate school in Civil Society and Community Research and Environment and Resources. After college, she dreams of working for a nonprofit or in a higher education institution.

"'Humans have arrived at the Mekong River': The story of my grandmother and our future"
By Ben Yang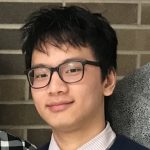 Benjamin Yang is a fourth-year undergraduate studying Civil and Environmental Engineering. He is the president of Engineers for a Sustainable World, an organization dedicated to providing hands-on sustainability projects and initiatives on campus, as well as a student intern at the Office of Sustainability, where he works on the Social Sustainability Coalition Team and Food Sustainability Working Group. He also does research for the Morgridge Center for Public Service to create a closed loop farming system for youth to grow their own strawberries.