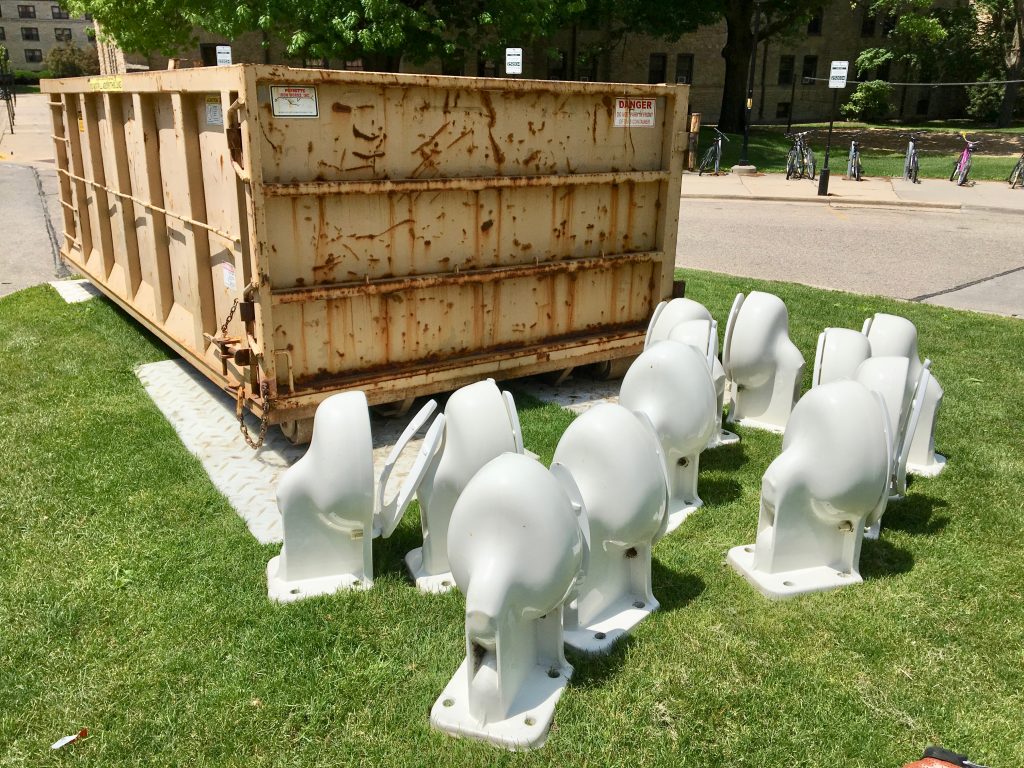 In 2017, University of Wisconsin-Madison graduate student Johnny Uelmen applied for the Green Fund—a program of the Office of Sustainability that awards money to student-developed projects that reduce the environmental impact and operating costs of campus buildings. Uelman was awarded close to $6,000 to support the installation of low-flow toilets in the University Housing Tripp Residence Hall. Uelmen hoped that by "demonstrating the impressive impact of a toilet retrofit at one building," his project might "inspire a campus-wide switch to more efficient toilets."
That hope is now a big step closer to becoming a reality. Inspired by the success of Uelmen's work, Green Fund Program Manager Ian Aley joined forces with Professor Andrea Hicks and students from her CEE421: Environmental Sustainability Engineering class to build on the momentum of the first project.
Four students—Gabby Campagnola, Dan Mrotek, Emma Nelson, and Ryan Rooney—set out to identify and replace inefficient toilets in residence halls across campus. They started with the dirty work: the students visited every toilet in 11 residence halls, identifying 82 inefficient toilets in Davis, Slichter, Bradley, and Adams Residence Halls. These inefficient toilets used 4.6 gallons of water per flush (gpf).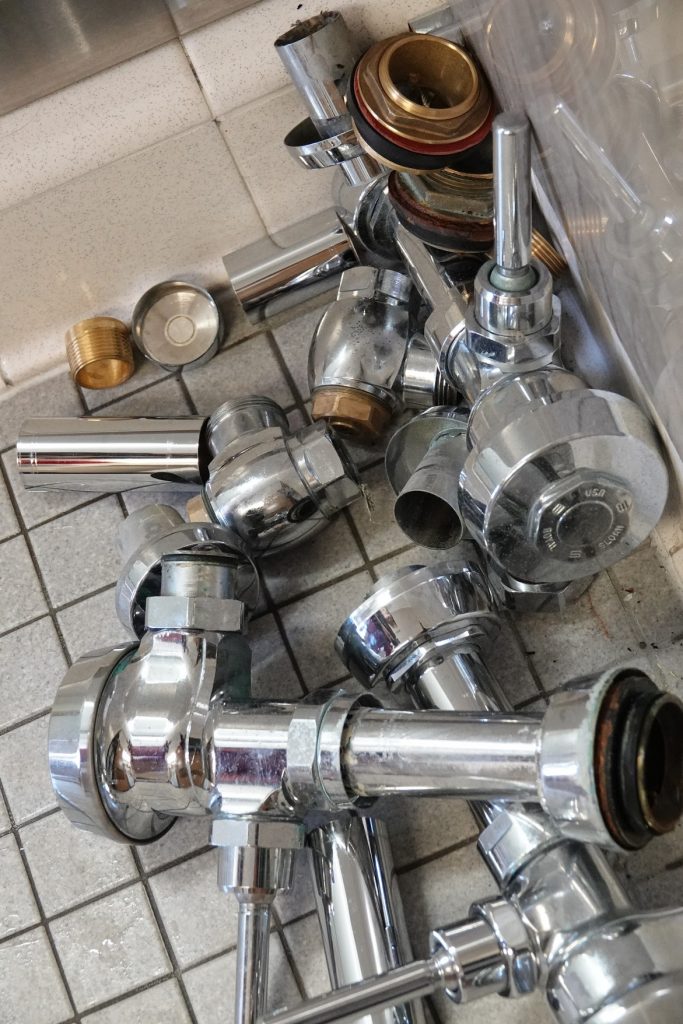 With this data in hand, the Green Fund supported the replacement of the less efficient toilets with newer, 1.6gpf units, thus saving 3 gallons of water per flush. The Green Fund covered the cost of the toilets, University Housing paid for the labor, and Facilities Planning & Management performed the installations. Adding to the list of the partners, Housing turned to local aggregate crusher Mandt Sandfill Trucking and Excavating to recycle the old toilets. Rather than sending two tons of porcelain to the landfill, Mandt was able to crush the toilets and recycle them as aggregate for new construction.
Thanks to the project, the four residence halls will save an estimated 410 million gallons of water and over $2.4 million in utility bills over the lifespan of the new units. In addition, the students estimate that UW-Madison will reduce its CO2 emissions by more than 2.7 million pounds due to the energy saved by the Madison Metropolitan Sewerage District (MMSD), which would otherwise go to pumping and treating this water.
Did you know? The average daily water usage for a Madison resident is 53 gallons per day.
Former University Housing Sustainability Coordinator Breana Nehls was excited to work with the Green Fund students on such a comprehensive project. "Housing supports student experiential learning, even in the most unique places," Nehls commented. "This project provided a great learning opportunity for the students (not to mention some interesting site visits), and allowed Housing to expand their water conservation initiatives while benefiting from the students' expertise."
Sustainability is at the heart of Housing's mission. Over the years, Housing has steadily replaced toilets across campus with low-flow units during renovations and when individual units needed replacement. The Green Fund students, however, identified gaps in these ongoing efforts. "We know that projects like this are the right thing to do," said Mike Henry, Assistant Director of Residence Hall Facilities "And when students can offer data about the impact of a project, it makes it all the more compelling."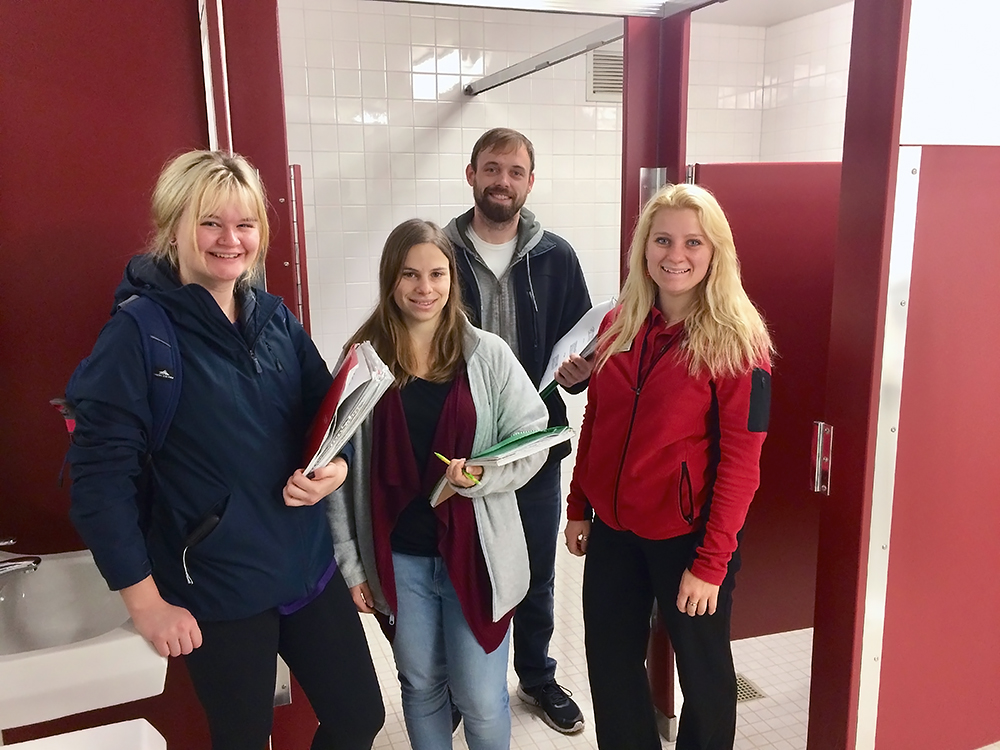 Thinking Like a Watershed
Replacing toilets may not seem as flashy as installing new solar panels on Gordon Dining & Event Center, but the impacts go beyond the boundaries of the University. The University of Wisconsin-Madison sits within the Yahara Watershed, which includes four lakes and much of Dane County. Underneath Dane County, buried below layers of dolomite and shale, lies an extensive sandstone aquifer.
Did you know? 100% of Madison's drinking water comes from groundwater. 
Every year, Madison draws close to 10 billion gallons of water from the aquifer to meet the city's demands. When we pump more water from the aquifer than rainfall, runoff, snowfall, and other natural sources of water can recharge, the aquifer can suffer from drawdown. This process of groundwater depletion causes long-term drops in the water table and a variety of other ecological issues. Every gallon we conserve saves energy, money, and our collective future.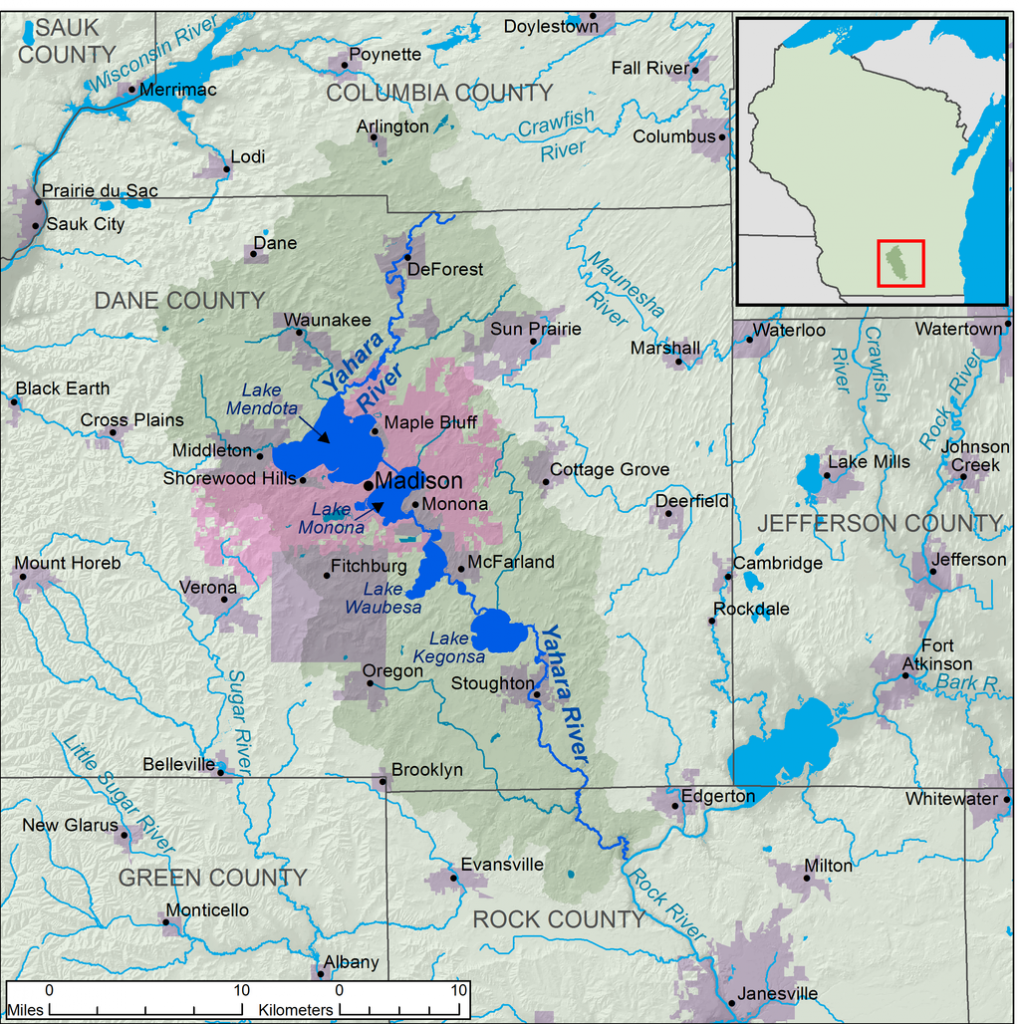 Almost 850 million people worldwide still lack access to clean, safe drinking water. Here in Wisconsin, Governor Evers has declared 2019 "The Year of Clean Drinking Water." His administration is also seeking to fund new water projects aimed at reducing runoff and remediating contamination.
The Green Fund allows students to develop and apply their education and skills toward addressing these kinds of shared environmental challenges. Aley facilitates connections with staff and faculty and supports the data collection and analysis process, but in the end, it's all about the students.
"For me the driving factor in why I enjoyed the project so much was I got to make a change at the university that I called home, something that can positively affect the community and surrounding area for a long time to come," explained student participant Ryan Rooney.
"It was cool to see how it went from start to finish, to see it all happen," added Emma Nelson, "I was surprised at how fast we could go through the process to get it done: doing the calculations, applying for the Green Fund, and then now, less than a year later, [the installation] is done. You would think stuff like that would take longer."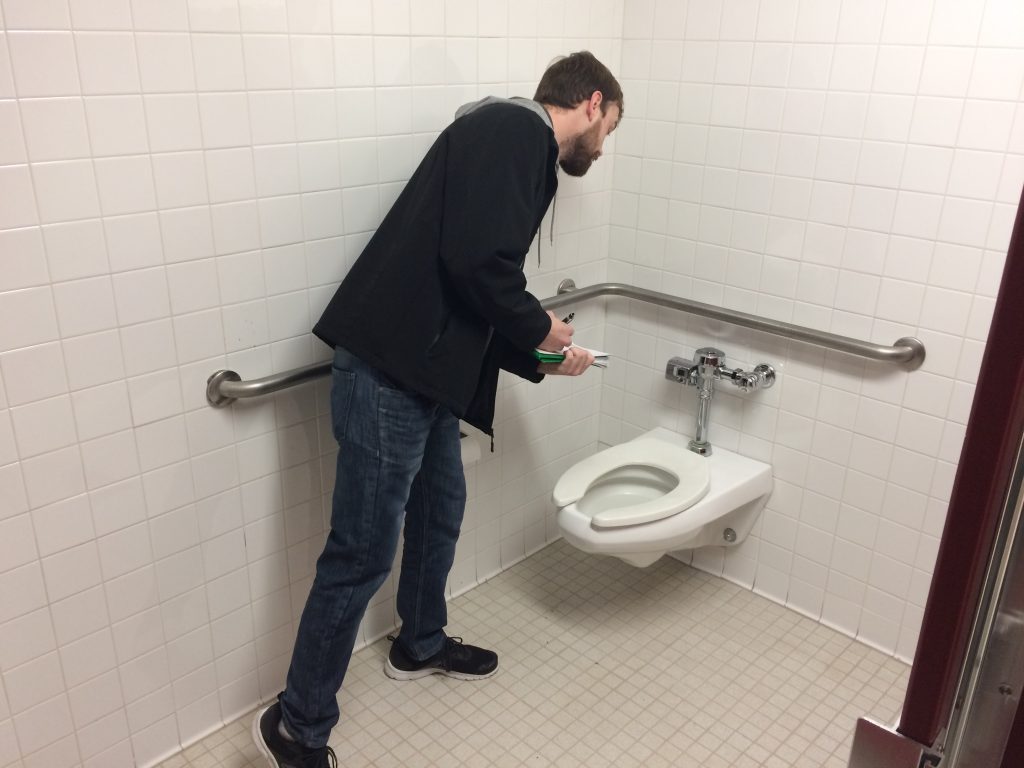 In short, the Green Fund acts not only as a source of money for sustainability projects, but as an avenue for building leadership and project management capacities among students.
Playing the Next Hand
As of June 2019, 82 toilets have been installed in four residence halls, and Housing has no intentions of slowing down. The inventory conducted by the student team helped to identify inefficiencies, and after Housing completes renovations of Sellery Residence Hall in 2020, the vast majority of toilets in residence halls across campus will be low-flow models.
When you do the math, the impacts add up—quickly. So far, the Green Fund has installed 123 low-flow toilets. You might say that the teamwork, dedication, and significant payoffs have made this Green Fund project a royal flush.
Find out if you're eligible for a credit from the Madison Water Utility for replacing your high flow toilet! Additionally, check out these water conservation tips from Madison Metropolitan Sewerage District. 
To learn more or apply for the Green Fund, click here.
By: Ally Burg