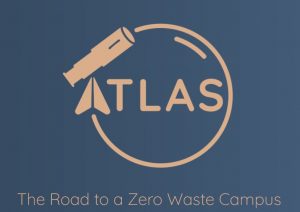 This spring, five UW–Madison students joined the Zero Waste Atlas Fellowship. The Zero Waste Atlas is a new scoring system and benchmarking tool to assess a university's capacity to achieve its zero waste goals. Fellows are supported by UW's Campus Resource Coordinator and receive extensive training from Atlas program staff members.
The fellowship is completed during the academic semester and is approximately 50 hours of work. Fellows gain experience in project management, communications, and planning logistics by conducting campus-stakeholder interviews. The deliverables of the fellowship are an overall campus score and a report that benchmarks the campus's progress towards zero waste.
The Zero Waste Atlas Fellowship is administered by the Post-Landfill Action Network (PLAN). As part of this fellowship, UW–Madison was granted a one-year membership to PLAN. All UW-Madison students and staff are eligible to take advantage of the campus membership offerings. Full details for registering your personal PLAN campus membership account can be found here.
Zero Waste Atlas Fellows (Spring 2021)
The following students are Zero Waste Atlas Fellows and are members of UW-Madison's Zero Waste Team.
Will Awve, Office of Sustainability – Intern 
Cassie Sanford, Office of Sustainability – Intern
Max McMeeken, Office of Sustainability – Intern
Eloise Petruska, UW Housing – Sustainability Coordinator Assistant
Alec Schmelzer, Physical Plant – Maintenance Intern
UW–Madison Zero Waste Team Members
While not technically Zero Waste Atlas Fellows, these students volunteer their time as members of the UW–Madison Zero Waste Team and provide additional support to a variety of campus projects.
Emily Pieper
Joe Liebforth
For more information, contact UW-Madison's Zero Waste Team at zerowaste@sustainability.wisc.edu