In our "Where Are They Now?" series, current student interns interview former interns about their experience at the Office of Sustainability, and in particular how that experience has helped them since graduation. In the following entry, Brooke Bowser relates her conversation with Leah Johnson.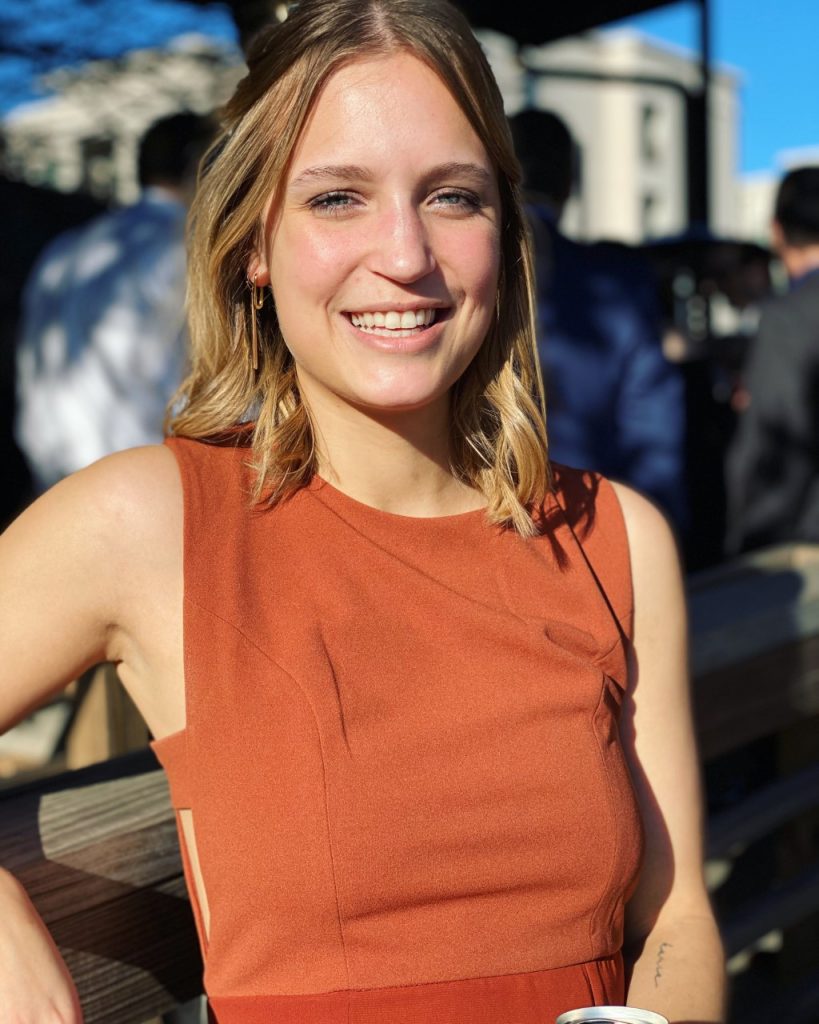 Leah Johnson understands that sustainability can take on many different forms. From bringing social justice discussions into her workplace and wrestling with the desire for personal economic stability to following her passion for protecting the Earth, Leah continues to uphold the same three pillars of sustainability that she promoted during her internship with the Office of Sustainability (OS). Leah spent her summer and senior year as an intern with the OS before graduating from UW–Madison in 2019.
As an intern, Leah was a member of the Green Office team and the Green Allies Coalition (now called the Social Sustainability Coalition). Many skills she developed during her time with the OS are still applicable in her work today. Leah currently works as a management consultant for Arcadis, a design and consultancy firm for natural and built assets. She helps clients implement environmental software and adapt it to fit their business needs.
Her time spent on the Green Office team was particularly helpful as she developed skills in understanding technical sustainability knowledge and consulting. She gained extensive knowledge about the sustainability culture and processes on campus. She had to learn how to present this knowledge to clients with confidence while not appearing condescending. It is a nuanced skill that she still uses today. Leah is also thankful for the experience of working in small teams to navigate challenges and pursue common goals. This sense of teamwork and friendship can be vital for maintaining motivation in a sustainability-related field, especially when changes do not always happen quickly.
"Things moved so slowly through the [University] bureaucracy," explained Leah. "Within [the OS], work was always happening and we were always trying to be better and do better, but it felt like everywhere we turned outside of the office there was red tape that stopped us from truly moving forward."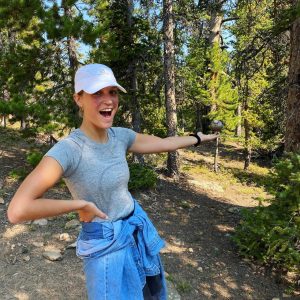 As the end of her senior year approached, Leah felt unsure about what her true priorities were regarding a career in sustainability. "I was feeling guilty about wanting to pursue a profession that would pay me well because careers [purely] in environmental sustainability that paid what I was hoping to earn are very few and far between," said Leah. She discussed how advice from others within the sustainability and business fields allowed her to view the situation differently. Rather than feeling guilty about accepting a more business-oriented position that provided the financial benefits she hoped for, Leah understood that she could use this as an opportunity to continue promoting sustainability outside of her career. In fact, by accepting a position that provides financial security, Leah is able to enact the economic sustainability pillar by consuming environmentally friendly and ethical products and services. "I felt like that gave me the permission I needed to move into a role that was not pure sustainability but still be able to make a difference."
Leah has increasingly incorporated social sustainability into her current position at Arcadis. She is a member of the Diversity, Equity, and Inclusion team at the Chicago office, and she appreciates the avenue that team provides to speak up about issues and advocate for improvements. She is encouraged by the fact that she has already seen the impact of her position. Following a complaint from a client, Leah raised a question about the company's lack of recognition for Martin Luther King, Jr. Day, and she was satisfied to see how quickly Arcadis reacted and now offers the day as a paid holiday. Her effort did not stop there, though. She also started a monthly co-worker gathering to dicuss different books, including ones that are socially relevant.
From serving on a committee to acting as a consultant and initiating important discussions, Leah is proving that, regardless of your profession, there are always "opportunities to introduce learning and sustainability into the workplace."