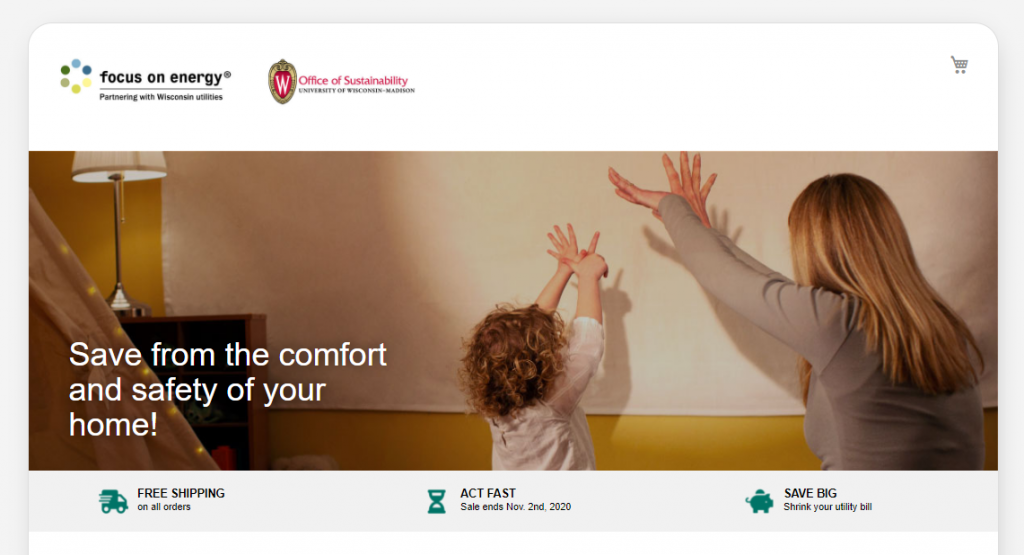 Did you know many appliances and electronics use electricity even when turned off or in standby mode? These "vampire loads" use an estimated 6% of an average household's electric use, wasting up to $100 a year. But they don't have to be that frightening!
This Halloween, ward off energy vampires and phantom loads by installing energy-efficient lighting and water-saving products. The UW-Madison Office of Sustainability has partnered with Focus on Energy to offer major discounts on energy-efficient ENERGY STAR® LEDs and water saving kits through this pop-up online shop. The shop will be open for a limited time from Monday, October 19 through Monday, November 2.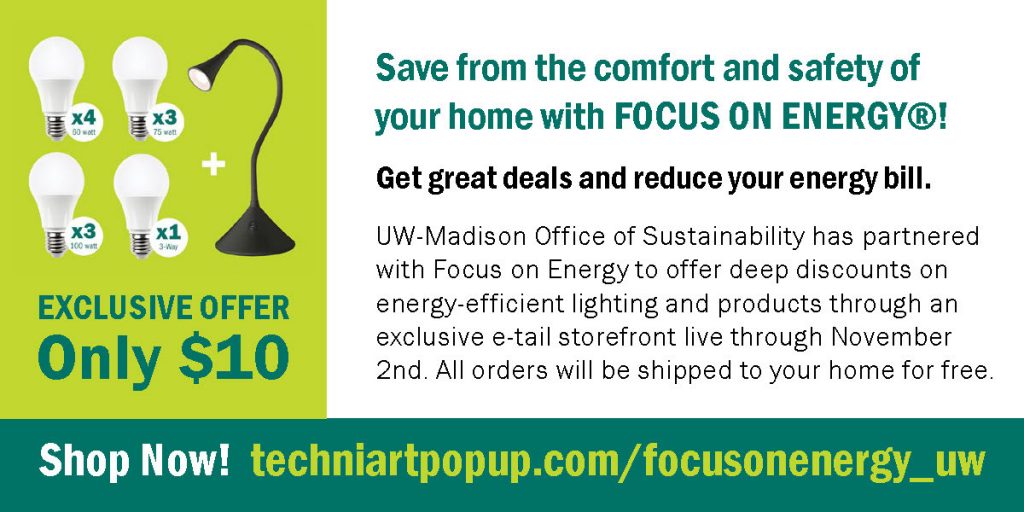 "The cleanest energy is the energy we don't use," said Josh Arnold, Campus Energy Advisor with the Office of Sustainability. "Working with Focus on Energy to offer Home Energy Savings Kits is one example of how UW–Madison is continuing to adapt and innovate in our commitment to clean energy and sustainability. We hope these kits will be a useful trick to help the UW–Madison community save money and keep comfortable at home or on campus."
Madison Gas and Electric also offers a few tricks for you to follow this Halloween to save energy:
Unplug your appliances and electronics when they are not in use.
Use a smart power strips to prevent phantom energy by cutting off power to unused devices.
Look for the ENERGY STAR® certified label when buying new products such as light bulbs, appliances and other electronics.