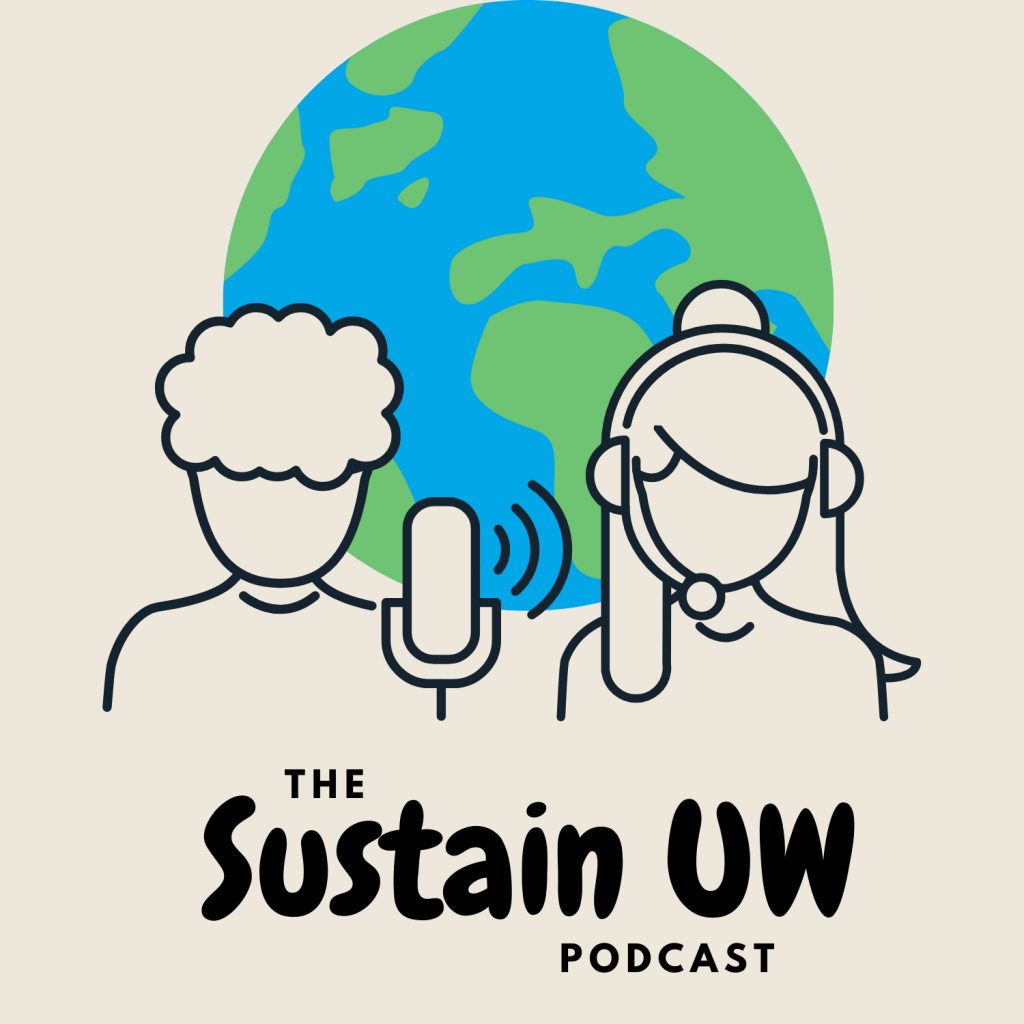 In the face of COVID-19 and the shift to remote work during the summer session, Office of Sustainability (OS) interns had to get creative about engaging the campus community. With Smart Restart approaching in September, interns considered how to create a safe, virtual space where they could hold regular conversations about sustainability in spite of the pandemic.
The result? A new monthly podcast, hosted by interns and featuring fellow students, faculty, staff, and community members. The SustainUW Podcast will seek to "question what we know about sustainability," as intern Marina Minic related. "I would say that this group of interns likes to think critically about sustainability and about issues today." In other words, this podcast will not only inform audiences about sustainability practices, but also will unsettle assumptions, explore fraught histories, and expand horizons.
In the first episode, intern Savannah Holt lays the groundwork for the season by interviewing Missy Nergard, Director of Sustainability at UW–Madison. Nergard sees hope in the future of sustainability, which Holt found notable: "Sustainability as a field can sometimes be overwhelming and disheartening … I loved hearing [Missy] talk positively about the future of sustainability and how our campus can make an impact."
Meanwhile, Minic is excited about the chance to dig into tricky subjects, like the intersection of policy and sustainability. "I think this is a very important issue," she explains, "especially today when climate change is so tied up in politics."
The process of developing the podcast–from settling on a logo and a name to the introductory language–has also offered interns a valuable opportunity to collaborate with new peers. "Working on the podcast has helped me to feel more connected with the other interns, as we've never had the chance to meet in person," said Holt.  "I hope the podcast allows us to expand the sustainability-minded community at UW-Madison."
The SustainUW Podcast will launch its first episode on September 1, 2020. You can find the podcast here.
By: Jake McCulloch and Nathan Jandl