Melissa Nergard
Position title: Director of Sustainability
Email: missy.nergard@wisc.edu
Phone: (608) 265-6769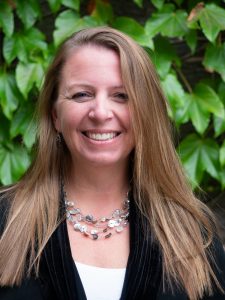 Dr. Missy Nergard has 25 years of experience in higher education and sustainability. She is recognized for building collaborations between campus and the community to address the principles of sustainability: social equity and justice, the stewardship of natural resources, and the development of strong economies. These values are core to the mission of higher education.
Missy's research focus is on organizational systems as they relate to sustainability programming and projects. She is examining models of organizational hierarchies that compartmentalize knowledge and inhibit connections to larger system interactions. These models result in viewing many interdependent challenges as separate, stratified, and competitive, which does not serve the current and emerging challenges of sustainability effectively.
She approaches sustainability through models of engaged scholarship and pragmatic operational effectiveness, which contribute to an interdisciplinary framework, promote campus cohesiveness, clarify mutual purpose, and advance viable solutions for real-world problems. This approach embodies the Wisconsin Idea, and furthers the enduring legacy of The University of Wisconsin-Madison.
Prior to joining the University of Wisconsin-Madison, Missy served as the Director of Sustainability at Illinois State University. She has an extensive history of community service, serving on several boards, leading organizations and committees, and handling an operational K9 for emergency first-responder agencies. She has been privileged to partner with collaborative people that work hard, develop intelligent solutions, and get things accomplished. Humor, innovation and resilience are core values in her life, work, and community service.
Missy's full CV is available here.