2019-2020
College Library Writing Utensil Reuse & Recycling Program | Spring 2020 | $1,487
Students will collect pens, pencils, and markers for recycling. They will create a guide for purchasing and using refillable whiteboard markers for other departments to reduce their waste.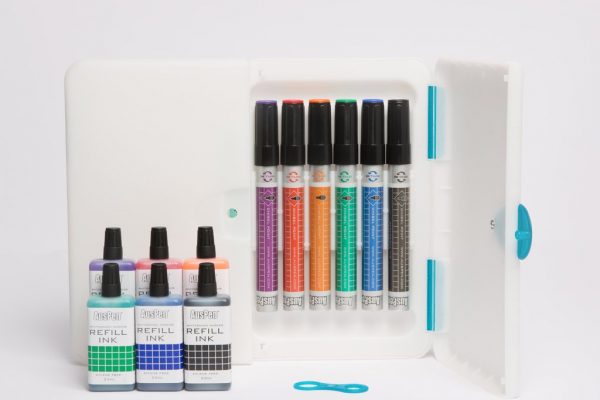 Ingraham Hall Waste Minimization | Spring 2020 | $19,321
A team of students conducted a study of waste sorting practices in Ingraham Hall, identified areas for improvement, and received funds for new bins and signage.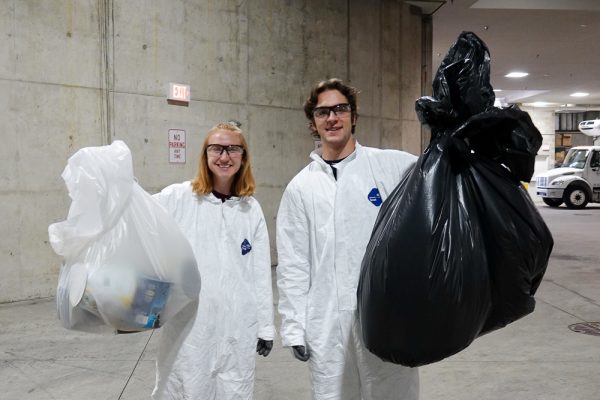 Arboretum Lighting Retrofit | Spring 2020 | $30,000
Students are working with Arboretum staff to upgrade all of the lighting in the Visitor Center to energy-efficient LEDs.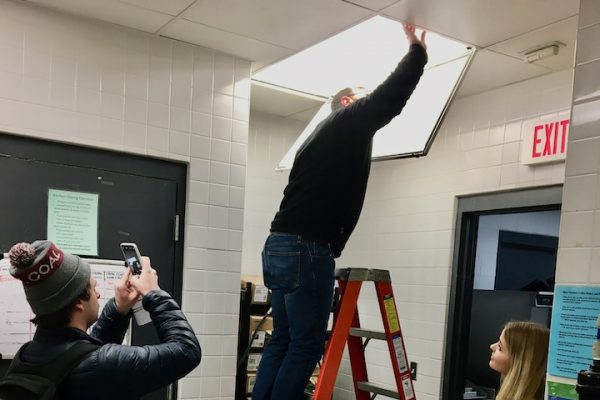 Mobile Resource Recovery Stations for Catering Events | Spring 2020 | $6,500
Students will design and prototype a mobile waste sorting station to be used during catering events at Grainger Hall to reduce the amount of resources sent to the landfill.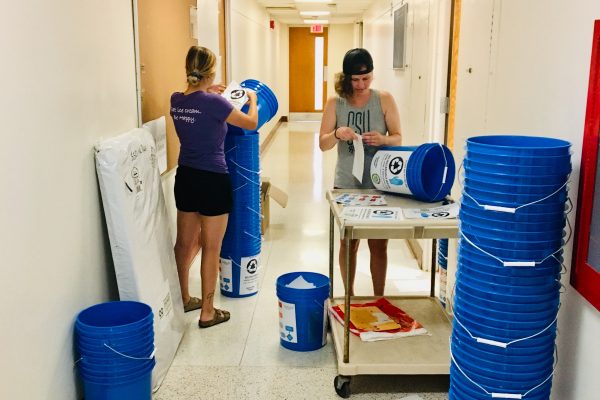 Science Hall Lighting Retrofit | Spring 2020 | $11,900
Students worked with staff to retrofit an office space in Science Hall with energy-efficient LED lighting.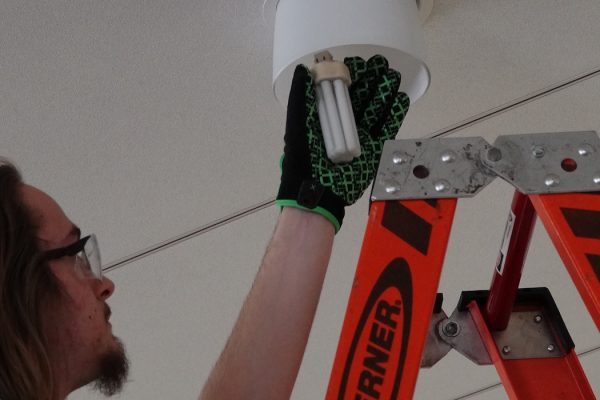 Have an idea that addresses the environmental footprint, social impact, and operating costs of on-campus facilities? Green Fund staff can assist with proposal development at any time. Please contact Green Fund Program Manager, Ian Aley.