Green Fund Projects 2021-2022
Greenhouse Lighting Retrofit | Spring 2022 | $8,750
Students worked with staff to retrofit over half of the lights in D.C. Smith Greenhouse.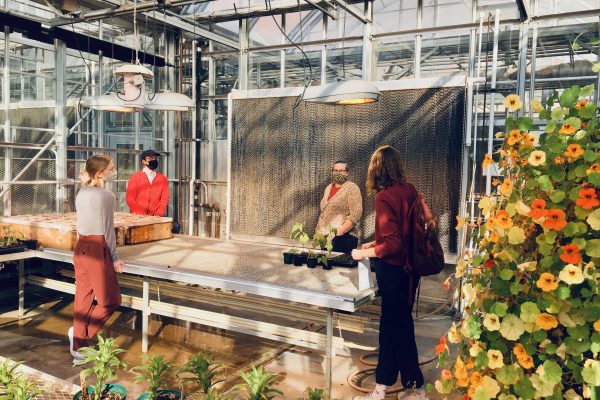 Energy Efficient Window Coverings | Spring 2022 | $8,000
Goodnight Hall will install window shades on south facing windows to improve the energy efficiency and comfort of learning spaces.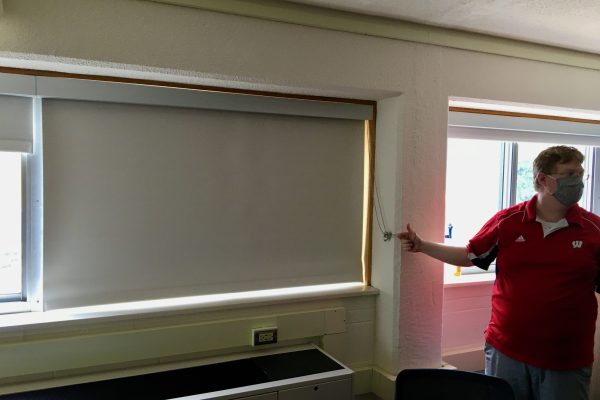 Food Waste Reduction System | Spring 2022 | $12,500
Rheta's Dining Hall staff will use the Leanpath system to track and reduce food waste in their production kitchen. Students will gather feedback from staff to inform possible expansion of the system.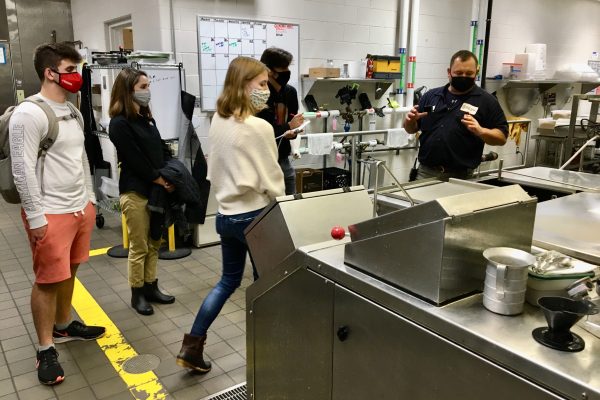 Tunable Lighting Pilot | Spring 2022 | $1,250
Tunable lighting lets room occupants adjust lighting brightness and temperature to support learning and accessibility requirements of a space. This is a pilot project in a classroom in the Medical Sciences Center.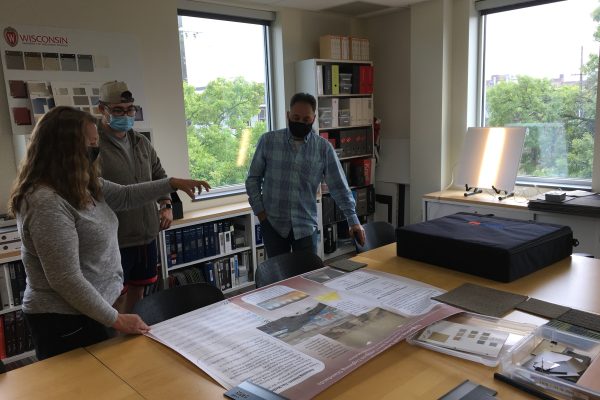 Raised Garden Bed | Spring 2022 | $1,700
F.H. King, the student organization, partnered with University Housing to establish a raised garden bed outside of Chadbourne Residence Hall where they grow edible flowers and offer workshops.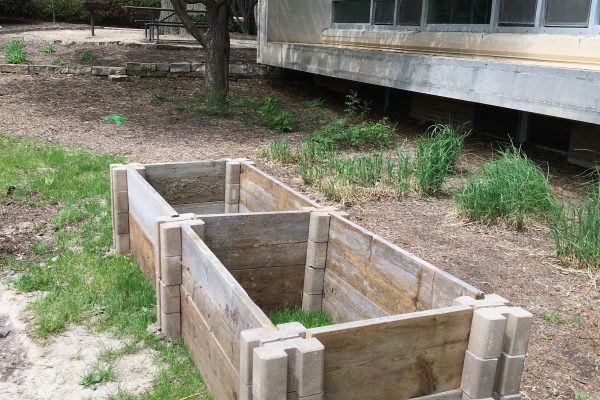 Electric Lawn Mowers | $280,000 | Sustainability Pilot Project
Students from the organization, CLEAN, worked with Grounds to purchase 7 electric lawn mowers to replace their fossil-fuel-powered equivalents, calculate the impacts of the switch, and gather feedback from mower operators.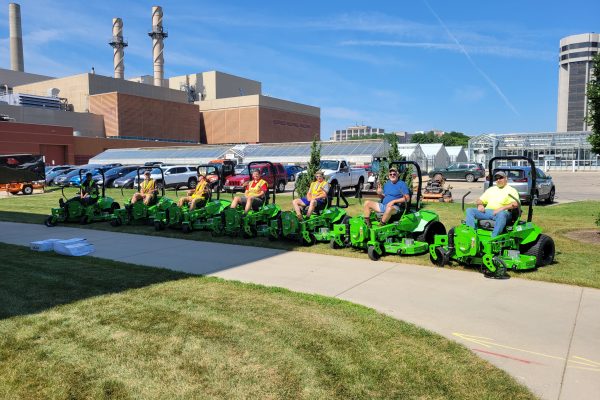 Waters VFDs | $25,000 | Sustainability Pilot Project
The student organization, CLEAN, partnered with Housing to install Variable Frequency Drives (VFDs) on the heat pumps at Liz Waters Residence Hall, improving energy efficiency by adjusting to the demand for heat rather than running all the time.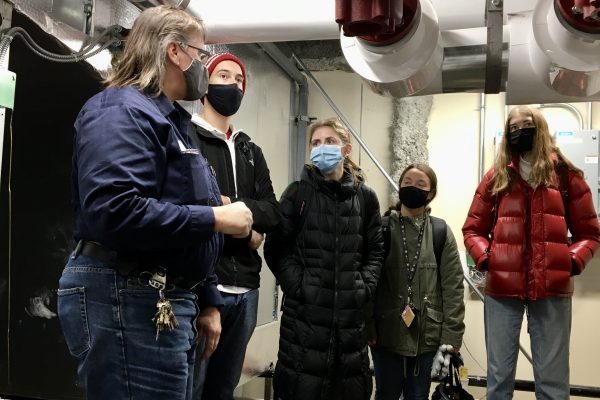 Gordon Solar Addition | $20,000 | Sustainability Pilot Project
Helios, the student organization, worked with Housing and Facilities staff to add 44 additional solar panels (11.7 kW) to the Gordon Dining rooftop. The team celebrated with a solar watch party across the road at the Nick.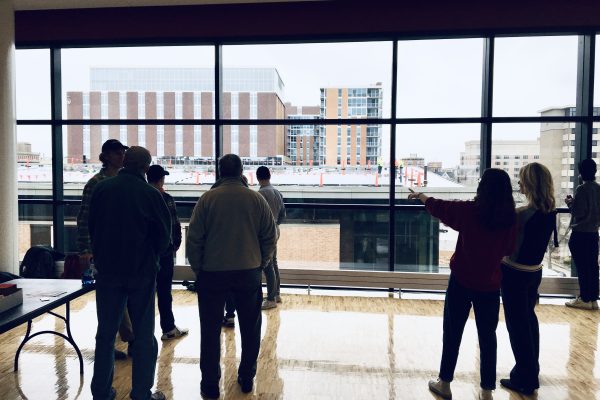 Solar Bus Shelter Implementation | $100,000 | Sustainability Pilot Project
These funds will support the installation of the first 20 arrays on campus bus shelters. Students from Helios and Enactus who laid the groundwork for this project during Fall 2022 will observe and learn from the installers.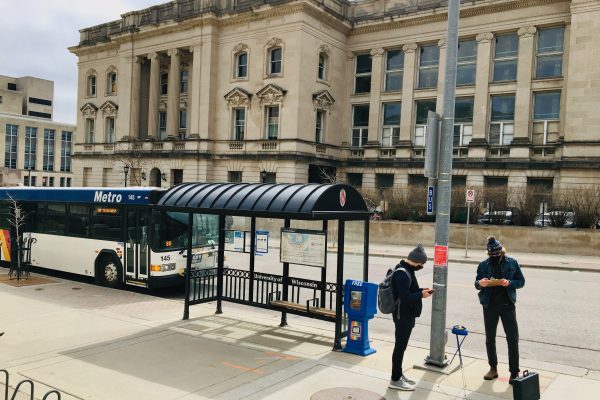 Solar Device Charging Stations | $45,000 | Sustainability Pilot Project
Students from Engineers for a Sustainable World and Helios along with faculty and staff from the Department of Engineering will design and install solar device charging stations to increase campus climate resilience.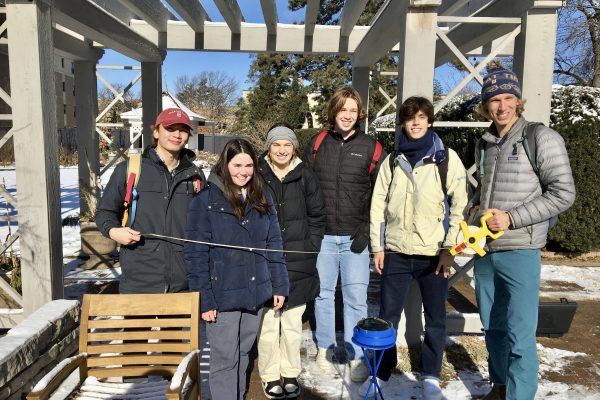 Water Mural | Spring 2022 | $20,000
Students are collaborating with Ho-Chunk community leaders from the Teejop Community History Project to create a mural.
Clothing Repair Equipment | Spring 2022 | $1,427
Re-wear It Wisconsin, a student organization, runs clothing swaps and workshops on campus about clothing reuse and repair. This project offers equipment to support their waste reduction efforts.
Have an idea that addresses the environmental footprint, social impact, and operating costs of on-campus facilities? Green Fund staff can assist with proposal development at any time. Please contact Green Fund Program Manager, Ian Aley.