Leopold Residence Hall Energy Efficient Greenhouse Cooling | Spring 2017 | $3,450
This project is projected to reduce energy use by 37,500 kWh, utility costs by $1,448, and CO2 emissions by 21.6 metric tons over the life of the system, as well as provide an improved learning environment.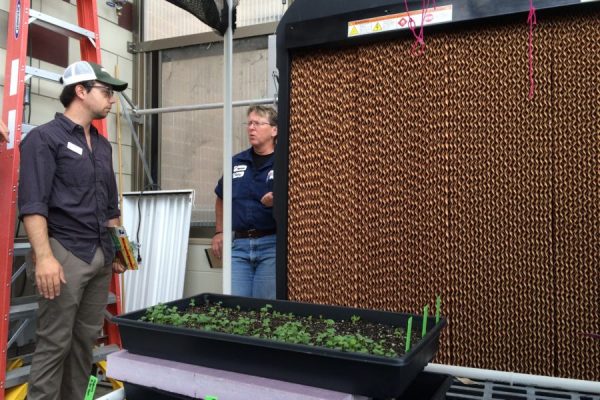 Have an idea that addresses the environmental footprint, social impact, and operating costs of on-campus facilities? Green Fund staff can assist with proposal development at any time. Please contact Green Fund Program Manager, Ian Aley.