Leopold Residence Hall Energy Efficient Greenhouse Cooling | Spring 2017 | $3,450
Residents of Leopold Residence Hall worked with University Housing and Physical Plant staff to integrate an energy-efficient evaporative cooling system in the rooftop greenhouse.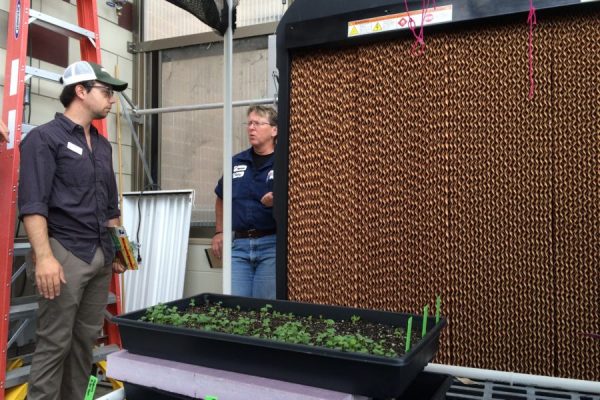 Have an idea that addresses the environmental footprint, social impact, and operating costs of on-campus facilities? Green Fund staff can assist with proposal development at any time. Please contact Green Fund Program Manager, Ian Aley.