Gordon Dining & Event Center Cardboard Compactor | Spring 2019 | $23,458
Students worked with staff to purchase and install a new cardboard compactor that improves the recycling process and saves UW-Madison an estimated $50,900 a year.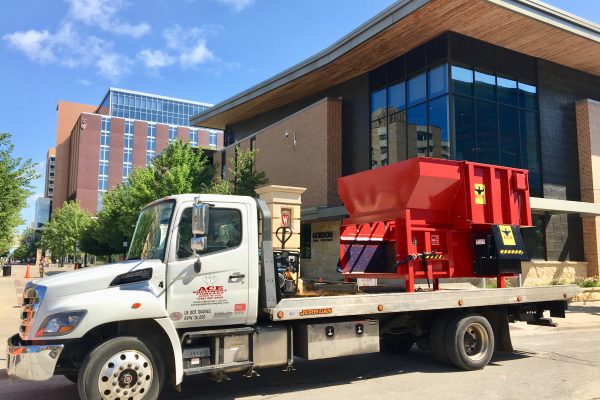 Gordon Dining & Event Center Solar Array | Spring 2019 | $48,722
Students, staff, and community partners worked with University Housing to install a solar photovoltaic array on the roof of Gordon Dining & Event Center. The panels will produce approximately 42,800 kWh of electricity per year.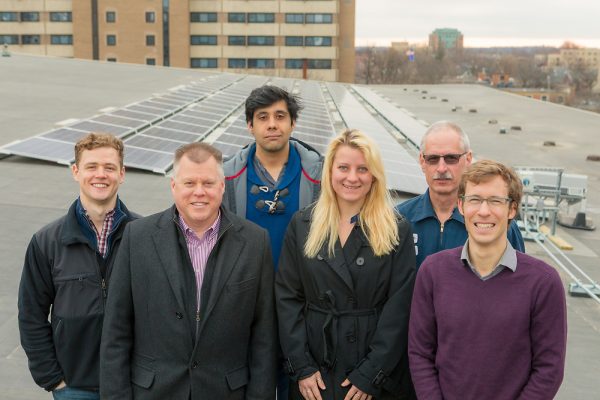 University Housing Low-Flow Toilets | Fall 2018 | $17,184
Students took an inventory of toilets in 11 residence halls and replaced 82 outdated toilets with low-flow units. The team recycled all used porcelain and metal from the old toilets.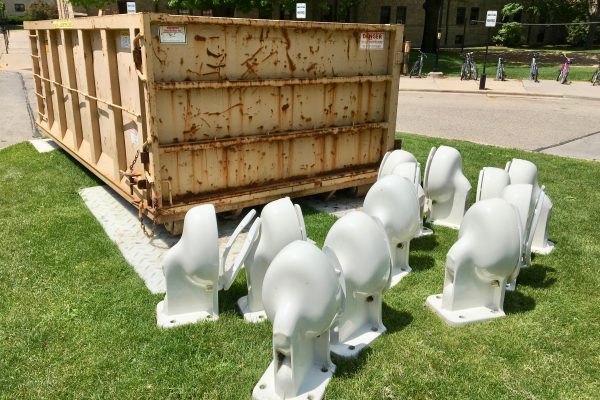 Have an idea that addresses the environmental footprint, social impact, and operating costs of on-campus facilities? Green Fund staff can assist with proposal development at any time. Please contact Green Fund Program Manager, Ian Aley.