Since early 2019, the Office of Sustainability (OS) has worked to identify, compile, and review data for UW-Madison's first Sustainability Tracking, Assessment & Rating System (STARS) report. STARS, which is administered by the Association for the Advancement of Sustainability in Higher Education (AASHE), is a transparent, self-reporting framework for measuring sustainability performance.
From counting livestock and documenting workplace wellness initiatives to identifying courses with sustainability content, the Office of Sustainability's data collection effort is revealing a comprehensive picture of nearly all campus operations, programs, and initiatives that contribute to campus sustainability.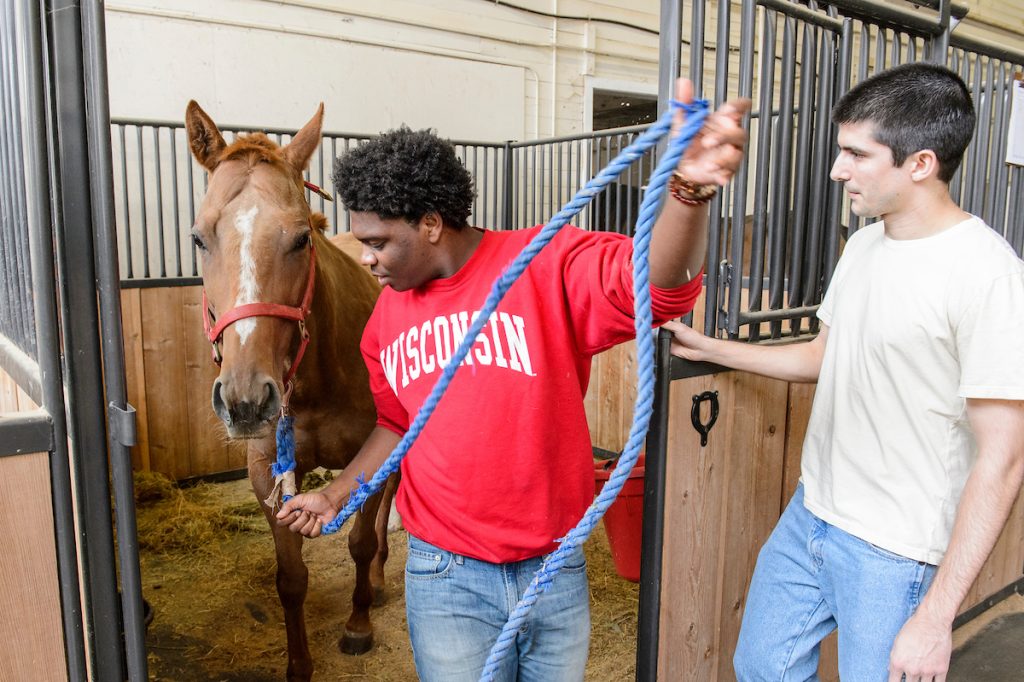 Following data validation and submission by UW-Madison, AASHE will award the university with a Bronze, Silver, Gold, or Platinum Rating. Once rated, UW-Madison will establish its place among a cohort of hundreds of colleges and universities across the country that have committed to assessing and sharing their sustainability data publicly and working toward improvement.
Many Hands Make Light(er) Work
Gathering the breadth of data required for the STARS report involves intensive collaboration, coordination, and cooperation. Since January, the Office of Sustainability team has met with over 135 staff, faculty, and students in order to ensure the report is as complete and accurate as possible.
"The campus community has shown immense generosity in offering time, expertise, and problem solving," related Alex Frank, who is leading the STARS data collection and analysis. "Experts from every facet of the University have met with Office of Sustainability staff in order to understand the STARS reporting framework and help hunt down the data needed for the report. This assistance has been a critical factor in identifying and articulating the impact of sustainability initiatives and programming across campus."
To further facilitate the STARS process, Chancellor Blank announced the creation of the STARS Data Working Group in February of 2019. Representatives from each branch of campus sit on the working group in order to support campus data collection. Members help to identify required data, determine the appropriate approach to data reporting, and validate report components.
Director of Sustainability Missy Nergard noted that the STARS process may be relatively new to UW-Madison, but sustainability investment, strategy, and expertise are not. "I was recently asked how long we had been working on the report," Nergard said, "and I answered 170 years. The actual time to complete the report will be about 8 months and the campus community's support in meeting that timeline has been incredible, but it's important to acknowledge that this report is built on the foundation of the UW-Madison's shared history and accomplishments."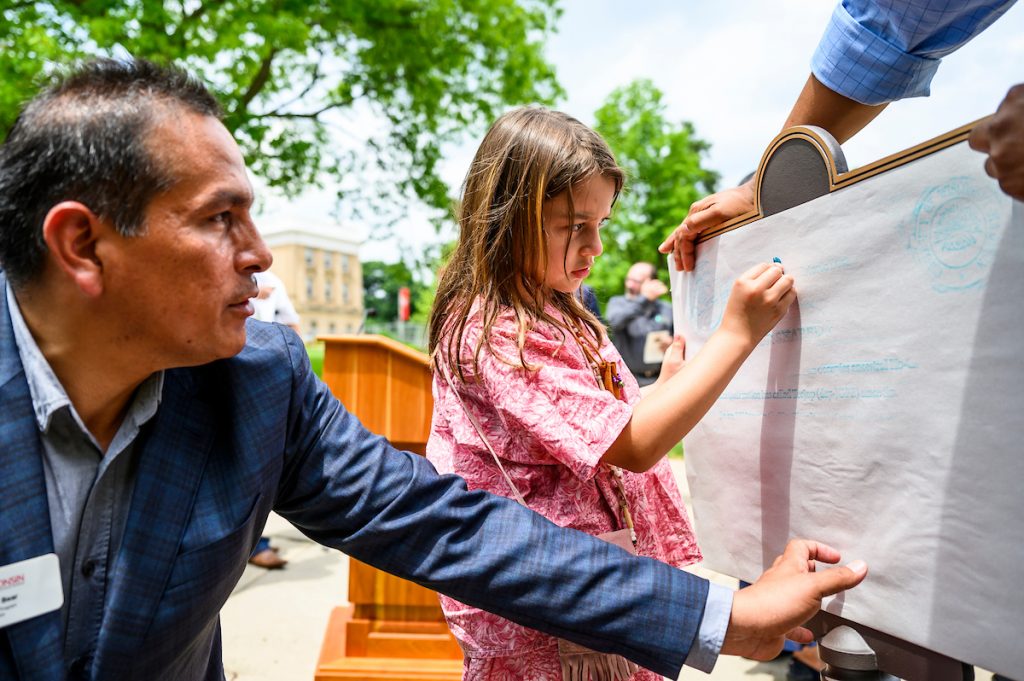 Nergard also pointed to the longer legacy of environmental stewardship in Wisconsin. "In another sense, the sustainability timeline at UW-Madison goes back thousands of years thanks to the Ho-Chunk nation's commitment to the land and the lakes on which the University is situated," she said.
UW-Madison will submit its STARS report and receive a rating by the end of calendar year 2019. By engaging campus experts and seeking guidance from campus leadership, the Office of Sustainability will leverage the report to celebrate and perpetuate the many sustainability strengths that UW-Madison already exemplifies. But just as importantly, the OS will be equipped to highlight important gaps where UW-Madison can seek improvement as it looks to the future—and, eventually, to a second STARS report.
By: Alex Frank and Nathan Jandl