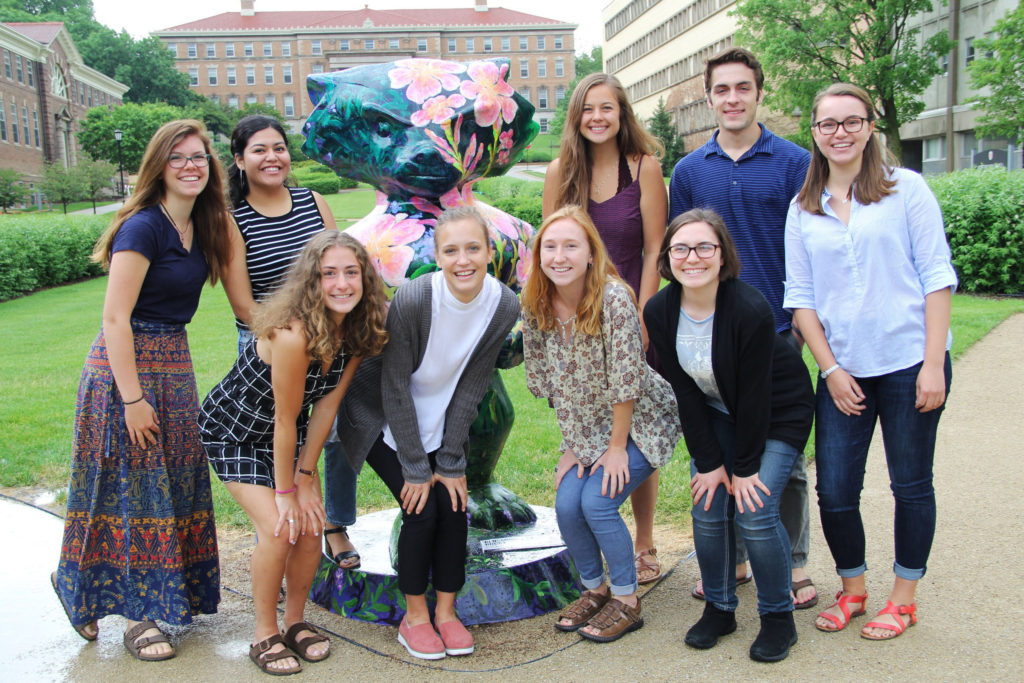 As summery June weather arrived in Madison, the Office of Sustainability welcomed a talented new group of student interns to work on campus sustainability projects over the course of the 2018-2019 school year. The eleven students joining the Student Intern program come from a variety of backgrounds and majors, but they all share a passion for sustainability.
During the summer, the student interns participate in team-building exercises and professional development workshops, as well as take field trips to important locations on campus and around the community, such as the Dane County Landfill and the Charter Street power plant.
Jason Gallup, the student programs manager, is excited to introduce this new cohort to the work of the OS, and he sees the summer as an opportunity for them to learn about all of the different aspects of sustainability on campus and in the surrounding area.
"They'll get firsthand experience with the complex relationships between systems, partners, and sustainability," says Gallup. "With this experience, they'll be prepared to get to work on projects and programs that will be invaluable to improving sustainability at UW-Madison and beyond."
During the academic year the student interns work on one of five different teams: Green Offices, Waste & Recycling, Communications, Green Labs, and Green Greeks. The summer programming prepares the students with the knowledge and skill sets to serve as environmental consultants in those areas.
Below, we introduce our readers to our new intern cohort and share some of their best sustainability tips and tricks.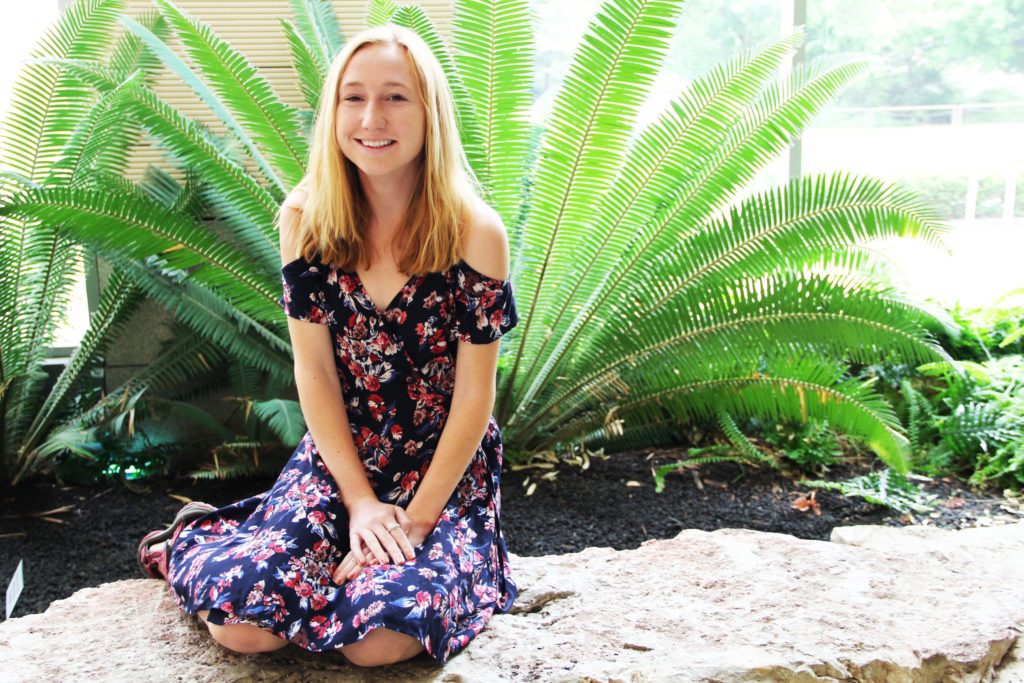 Natalie Brunner's favorite sustainability tip stems from her excellent fashion taste and her affinity for tasty foods. She recommends shopping at secondhand stores instead of buying new clothes and supporting local farmers by shopping for foods that are in season.

Natalie is double majoring in political science and environmental studies with a certificate in gender and women's studies. She's excited to work on a team in a professional setting and to learn about the different areas of sustainability through this internship. Surprisingly, Natalie also has a knack for oldies music from the 60s, 70s, and 80s! "I grew up on Neil Diamond," Brunner says.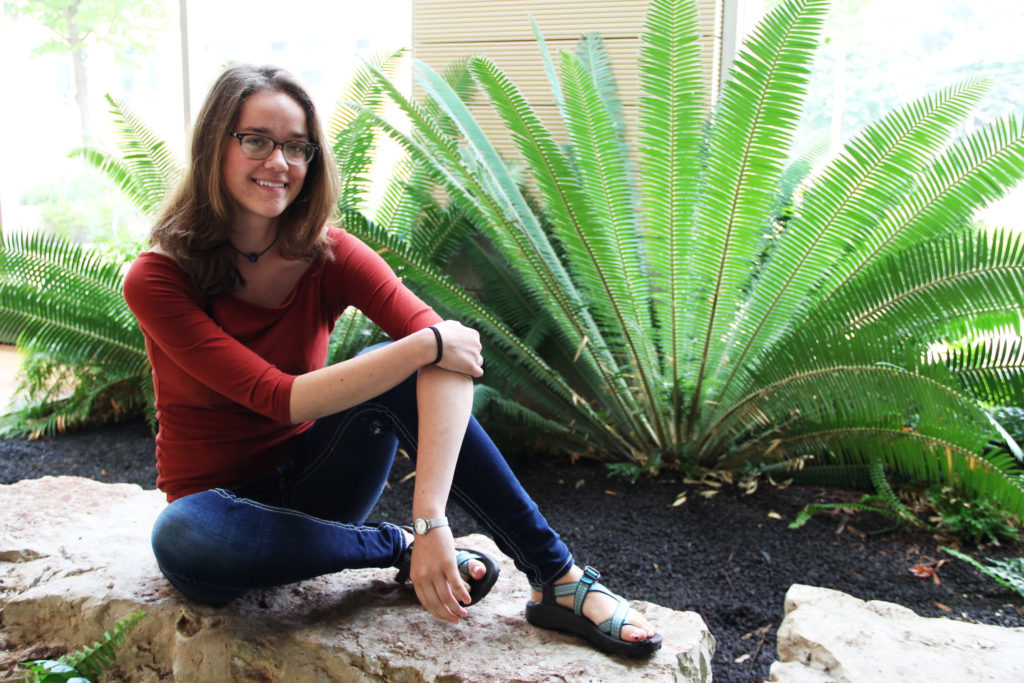 Maddie Clarke's sustainability tip comes from a suggestion from her roommate, which is to reuse jars to store food. She also recommends using old jars as flower vases because they look beautiful without any additional cost.

Maddie is double majoring in political science and economics. She's looking to forward to being part of a community on campus that cares about sustainability and making a difference on campus before she graduates in Spring 2019. Maddie loves to cook Indian cuisine and is getting close to the perfect balance of spices.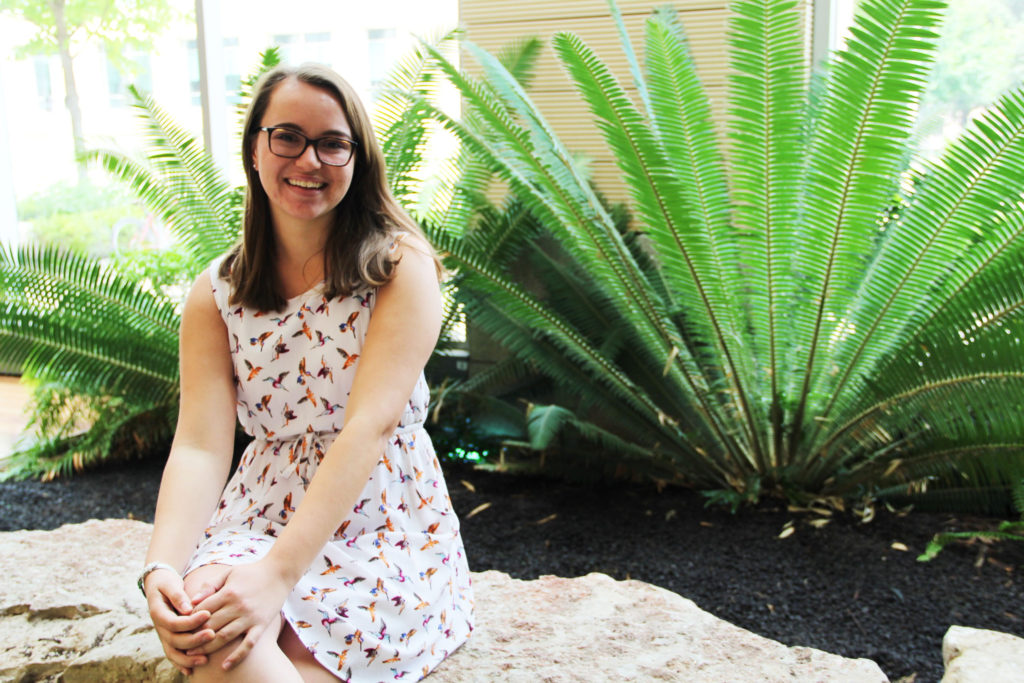 Elisa Guerrero's favorite sustainability tip is perfect for the warm and sunny weather. To conserve energy after washing your clothes, she recommends hanging your clothes in the sun to dry rather than using the drying machine.

Elisa is majoring in community and environmental sociology with a certificate in environmental studies. She's hoping to learn more about what sustainability culture looks like on a campus as large as UW-Madison. So far, Elisa has lived in three different countries: Spain, Ecuador, and the United States.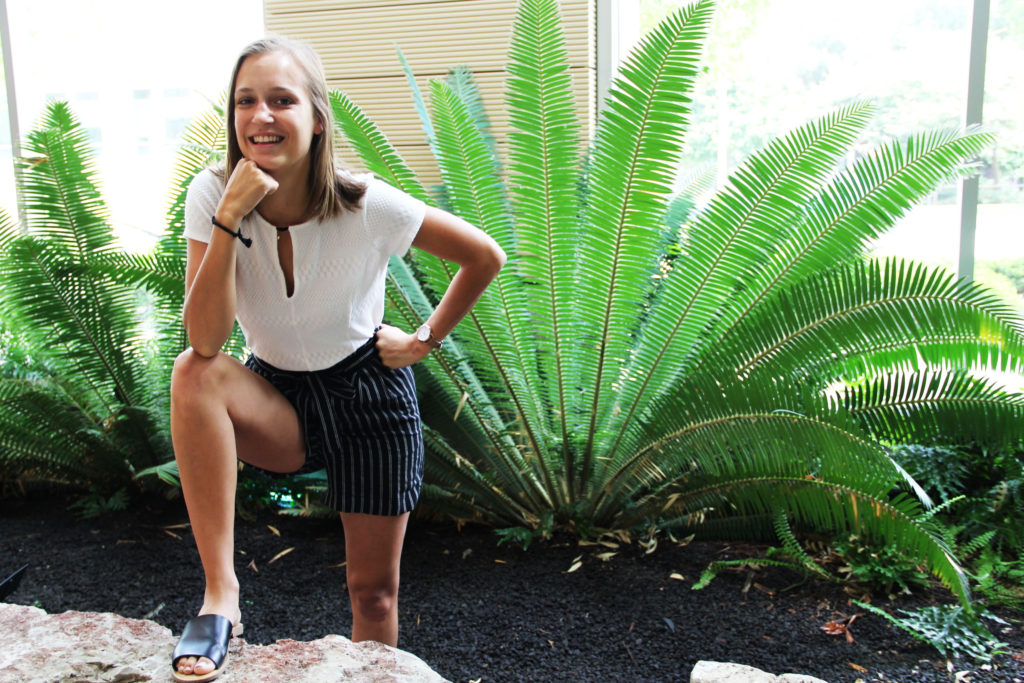 Leah Johnson's sustainability tip saves money and reduces waste. Next time you visit the grocery store, she recommends buying in bulk for a discount on a larger quantity with less packaging.

Leah is double majoring in biochemistry and environmental studies. She's looking forward to working on sustainability in a team structure—and also having fun and making new friends along the way. A quirky fact about Leah: she equally likes cats and dogs.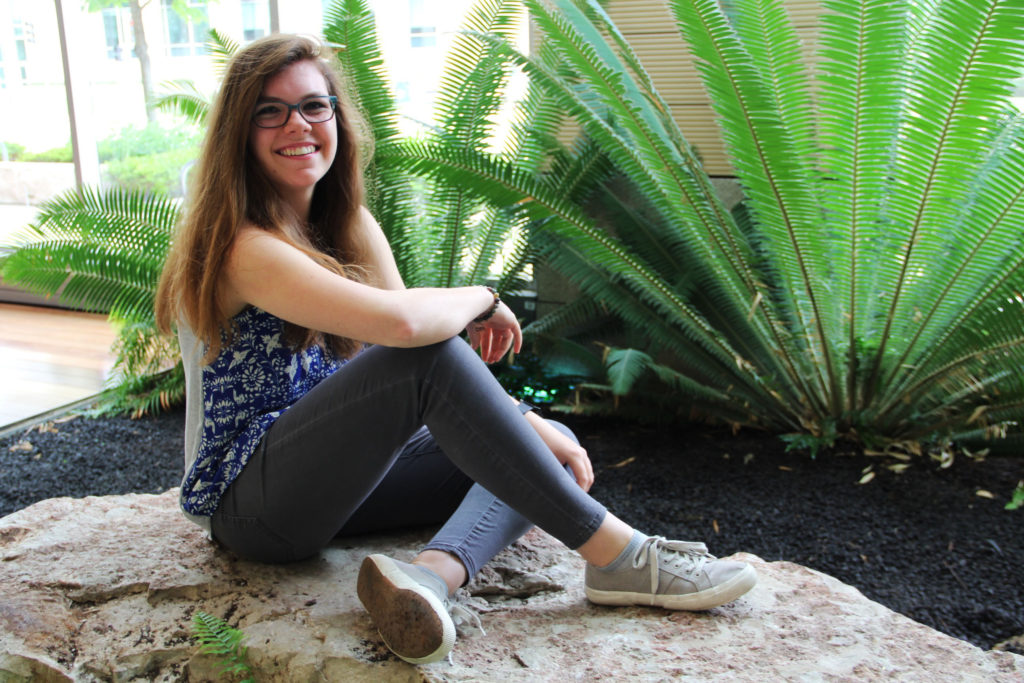 Hannah Kasun's favorite sustainability tip also applies to your next trip at the grocery store. She recommends not only shopping with a handy reusable bag but also using a lightweight, reusable mesh bag instead of plastic produce bags. (The latter, which can be purchased online, usually come with tare tags indicating the bag weight so cashiers can process them easily).

Hannah is double majoring in music performance and environmental studies. She enjoys working with other positive, passionate people and is excited to gain a broader understanding of sustainability at the level of institutions. Hannah once went to Japan to study martial arts in an exchange program.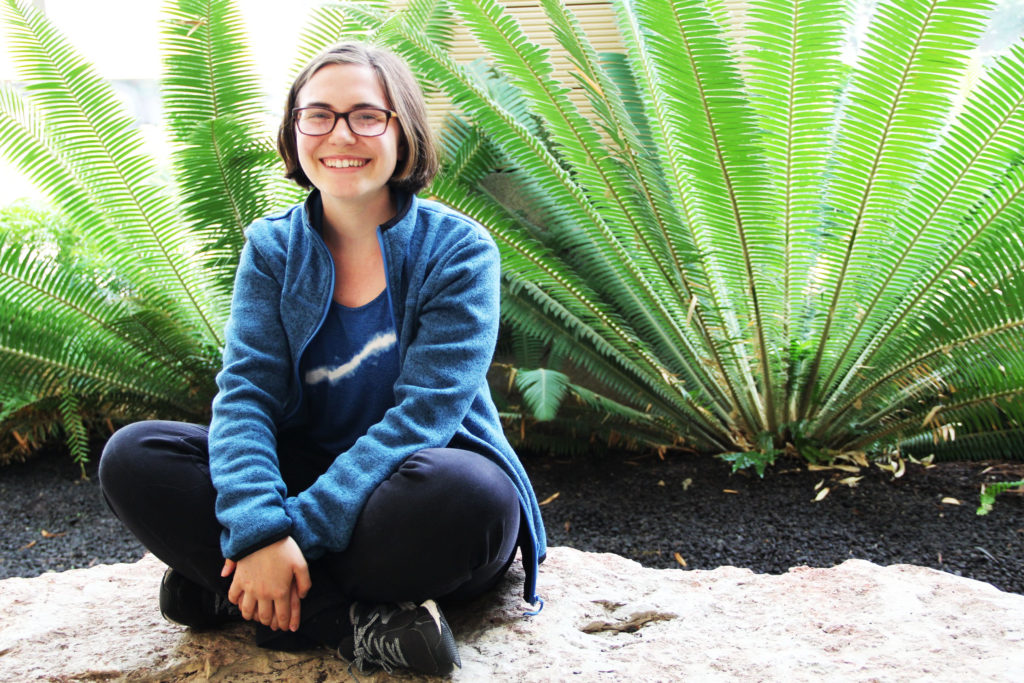 Jackie Millonzi's sustainability tip is to be conscious about what you throw away, and especially to reduce food waste by composting, which returns valuable nutrients to the soil.

Jackie is double majoring in environmental studies and geography. She wants to learn more about how to implement sustainability practices on the UW-Madison campus through this internship. Aside from her passion for sustainability, Jackie loves to sing and is a part of the UW-Madison Music Therapy Association.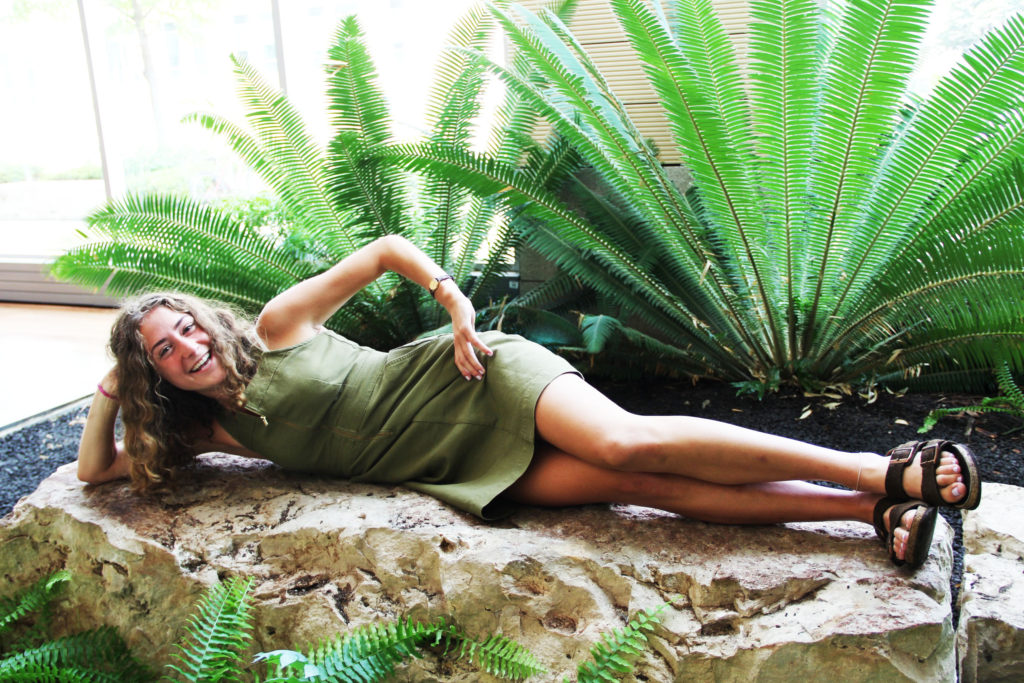 Jackie Olson's sustainability tip is quick and simple; she says, "Clean your yogurt cups before recycling them."

Jackie is majoring in landscape architecture and hopes to design sustainable architecture someday. She wants to learn more about waste and recycling on campus through this internship. One surprising fact about Jackie is that she doesn't have a middle name!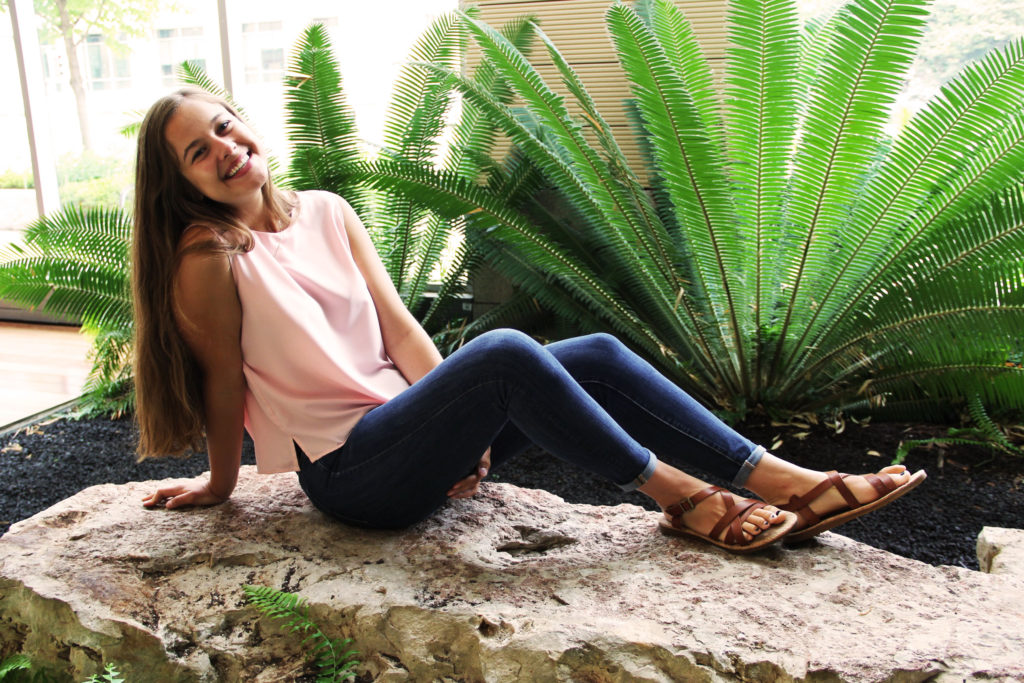 Katie Piel's favorite sustainability tip helps to reduce meat consumption. While most people have heard of "Meatless Monday," Katie also suggests a "Meatless Before 6pm" approach everyday, which means that breakfast and lunch do not include meat, but dinner can.

Katie is double majoring in environmental studies and communication arts with a certificate in business. She wants to further her knowledge of corporate sustainability by continuing to act as an environmental consultant on the Green Office Team. Katie recently ran a half marathon and is currently training for another!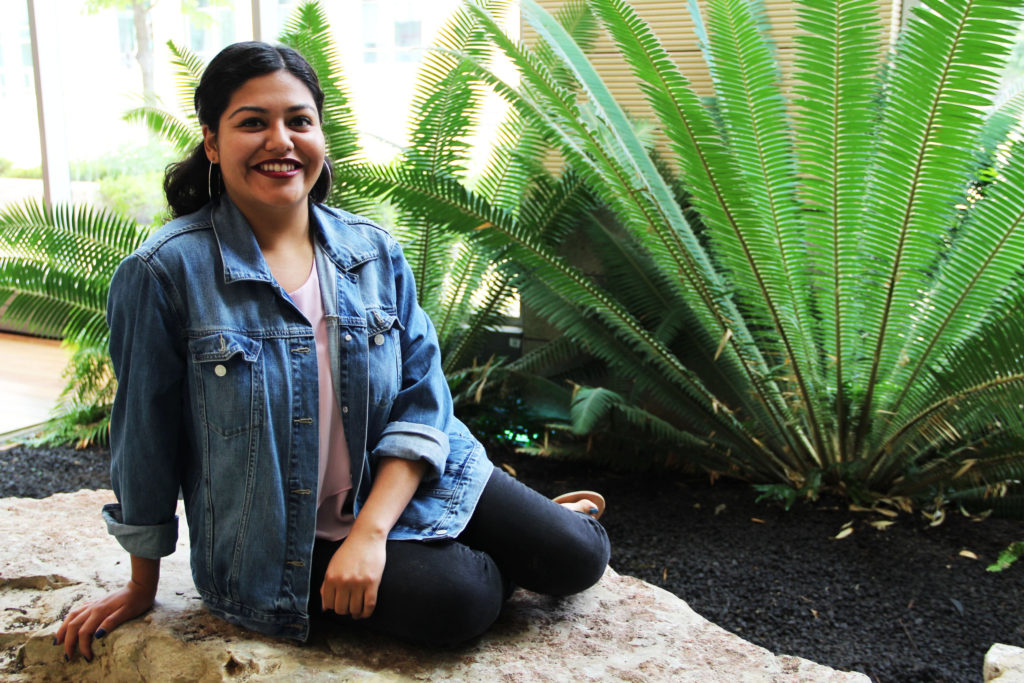 Noemy Serrano's sustainability tip is to carry your own set of silverware wherever you go so you can avoid using plastic utensils. If you'd rather not use silverware from home, camping sets can be a perfect (and more portable) alternative.

Noemy is majoring in personal finance with a sustainability certificate. She can't wait to continue expanding current projects and improve the diversion rate of recyclables. Noemy is from Southern California, but she prefers Wisconsin's cold weather rather than the heat.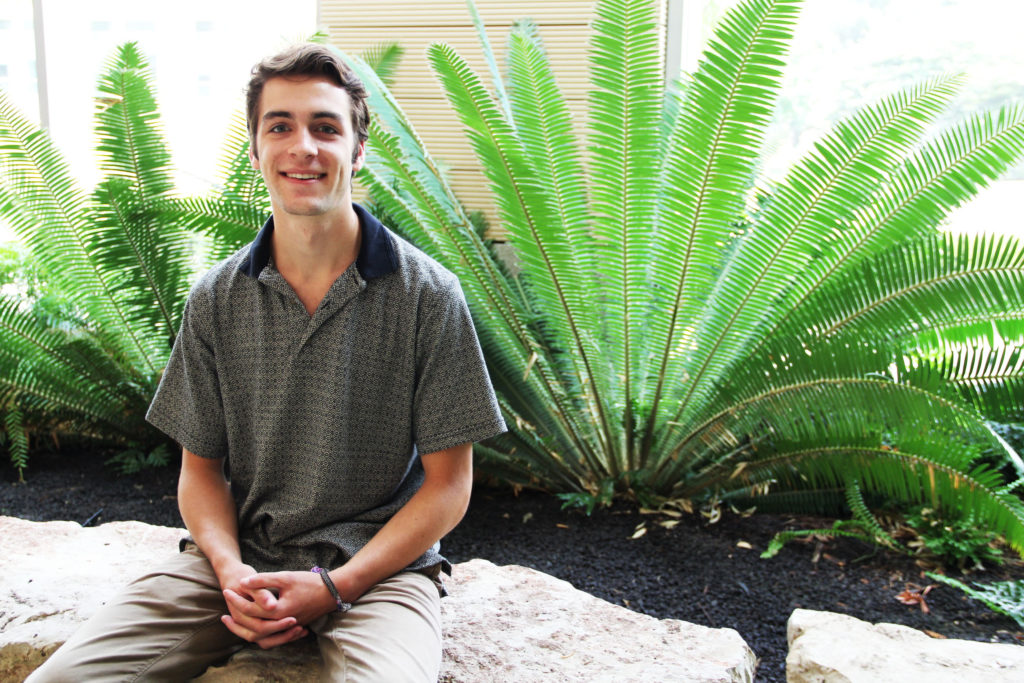 Jackson Webster's favorite sustainability tip is to remember that some resources are finite and to make food choices that are as local as they can get. "Grow your own food, it tastes better!" Jackson says.

Jackson is majoring in environmental science with a certificate in engineering for energy sustainability. He is hoping to learn about energy systems and water supplies on campus during this internship. When Jackson isn't working, he enjoys kayaking in the great outdoors.
The Office of Sustainability also looks forward to welcoming Marina Steiner later in the summer. Marina will graduate in Spring 2020 with a major in environmental studies and a certificate in global health.