Jason Gallup
Position title: Student Intern Program Manager
Email: jgallup@wisc.edu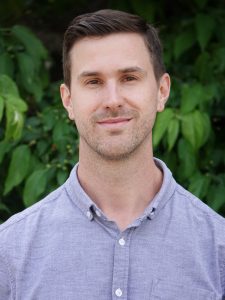 Jason Gallup joined the UW-Madison Office of Sustainability in December 2017. Before that he worked as a Sustainability Analyst for the Office of Sustainability in the City of Long Beach, California. A native of Long Beach, Jason took pride in the opportunity to implement projects and programs that benefitted residents and made Long Beach more sustainable. Some of these include wetlands restoration, the Laundry to Landscape program, and the EV Charger Giveaway program.
Jason's academic background is in Political Science, with a B.A. from UC Irvine and an M.A. from CSU Long Beach. Before working in the field of sustainability, he spent time in government affairs doing legislative analysis and research.
As Student Intern Program Director, Jason is responsible for the day-to-day operations and the strategic direction of the student intern program at the UW-Madison Office of Sustainability.