Earth Week 2018 at UW-Madison, which ran from Monday, April 16 to Monday, April 23, successfully engaged hundreds of students, staff, and community members with a dynamic series of events on campus.
A rich array of organizations collaborated, including the Office of Sustainability, the Sustainability Committee of the Associated Students of Madison, the Multicultural Student Center, F.H. King Students for Sustainable Agriculture, Lambda Theta Alpha Latin Sorority Inc., Wisconsin Bike Fed, Wheelhouse Studios, and the Nelson Institute for Environmental Studies. From swapping gently used clothes and attending composting workshops to riding Madison's network of bike paths, everyone who participated had a memorable week and gained new sustainability knowledge.
The Office of Sustainability hosted several interactive workshops that sparked strong interest and nuanced conversation. At "Is Sustainability Colorblind?: Race and Class in Environmentalism," attendees shared questions and insight about environmental justice, and came away with the knowledge of campus resources that could help them become more involved with this issue.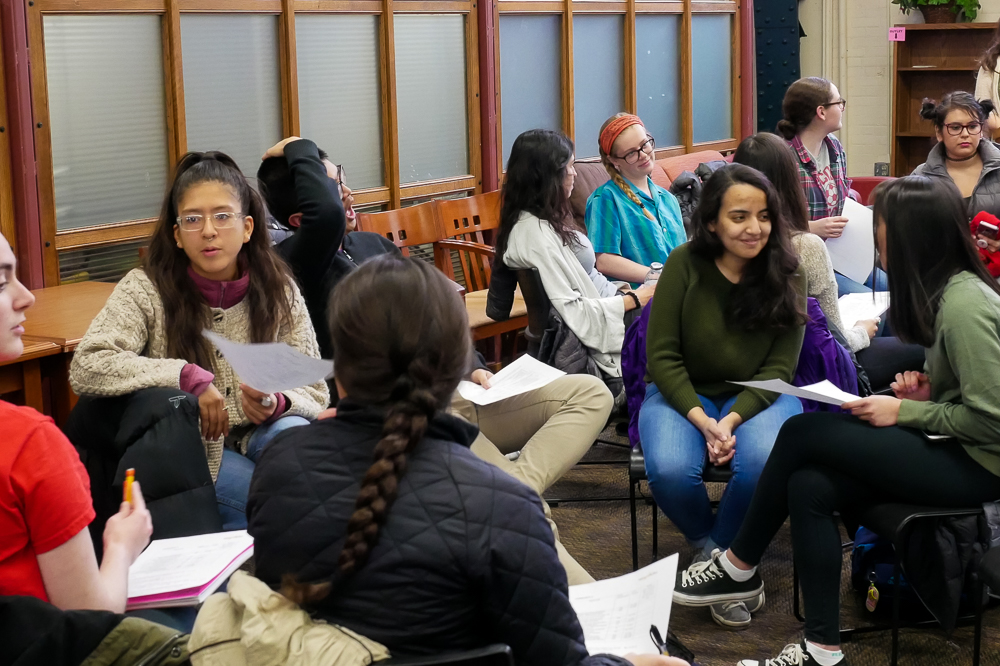 As part of the workshop, interns Noemy Serrano and Ally Burg led a team activity where participants were separated out into different "communities" with varying demographics (income levels, education, poverty, race, and more), and were then asked to decide which part of their hypothetical town should host a toxic waste dumping site. In a challenging twist, the most disadvantaged community members were not given a vote in the final discussion. This was intended to demonstrate how the voices of people of color and low-income residents are often marginalized or ignored in environmental decision-making. To conclude, Serrano and Burg compared two neighborhoods in Madison by demographics and environmental conditions, clearly demonstrating how environmental injustice happens everywhere, even locally.
"We hope people learned what environmental justice is and how you can use your power to advocate for others," said Burg.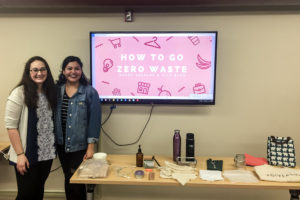 Serrano and fellow intern Katrina Kitzmann extended the theme of accessibility at "Sustainability on a Budget." Their presentation covered cost-effective ways to be more sustainable—with special attention to the college lifestyle, where time and money are often major obstacles. Takeaways included buying secondhand, finding ways of using less energy, purchasing food in bulk, and making body products at home.
On the same evening, the "How to Go Zero Waste" workshop helped attendees learn how to reduce their personal waste as well as how to recycle and compost everyday items. Office of Sustainability interns offered tips and suggestions for finding and using sustainable alternatives to throwaway products, including reusable containers and bags, cloth napkins, and more.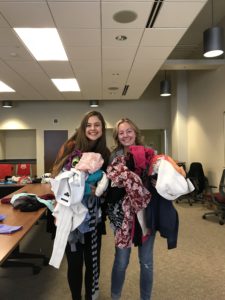 Indeed, waste was a major topic of discussion during Earth Week. The F.H. King Master Composters, Sam Srok and Erin Brenner, gave an in-depth presentation on the benefits of composting and how it works. They also laid out the different ways to compost and how to compost on campus as a student.
Meanwhile, at the ASM Clothing Swap, attendees donated a total of 1000 items that might otherwise have been thrown away. Maddie Bridge, Outreach Director for the Sustainability Committee, says that people left the clothing swap with smiles on their faces because of the treasures they found. The ASM Paint a Pot and Plant a Succulent event at Wheelhouse Studios was also hugely successful, garnering 200 attendees and selling out of succulents in just 30 minutes.
Housing residents were treated to two special events, both conducted by volunteers from FH King: a container gardening workshop and a Residence Hall-Friendly Cooking class, which sought to educate UW-Madison students living in dorms on the realities of food waste and teach tips and tricks on how to grocery shop, how to cook for oneself, and how to make better use of food scraps.
On Saturday, the Office of Sustainability, in conjunction with Lamda Theta Alpha, hosted a film screening of Fenceline: A Company Town Divided (dir. Slawomir Grünberg) followed by a panel discussion about environmental racism with graduate students Becca Dower and Pearly Wong, as well as Ida Jammeh, project intern for the Midwest Environmental Justice Organization. Office of Sustainability Communications Director Nathan Jandl moderated the discussion.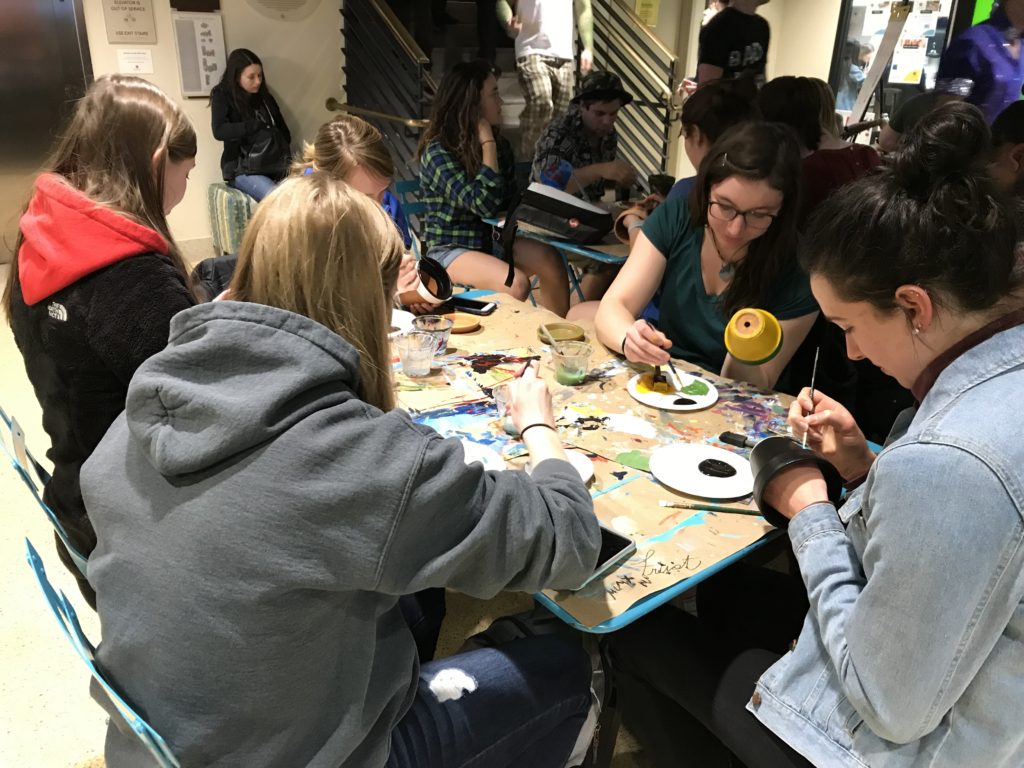 Finally, on Earth Day itself (Sunday, April 22nd), organizers encouraged the campus community to volunteer for the Lakeshore Nature Preserve and to attend a fundraiser concert at the Memorial Union. The following day, hundreds of people attended the Nelson Institute's annual Earth Day Conference at Monona Terrace.
Even though Earth Week is over, Jandl says that the spectrum of sustainability topics featured during the campus celebration are applicable every day. "Earth Week demonstrated how broad the concept of sustainability is: it's about recycling and composting, but it's also about race and class and equity, and it's about finding ways of using our bodies and enjoying the natural world. If we are going to live up to the mantra that "Badgers Live Sustainably," we have to bring sustainable practices into all aspects of our lives. And that means taking what we all learned during Earth Week and extending those lessons throughout the year."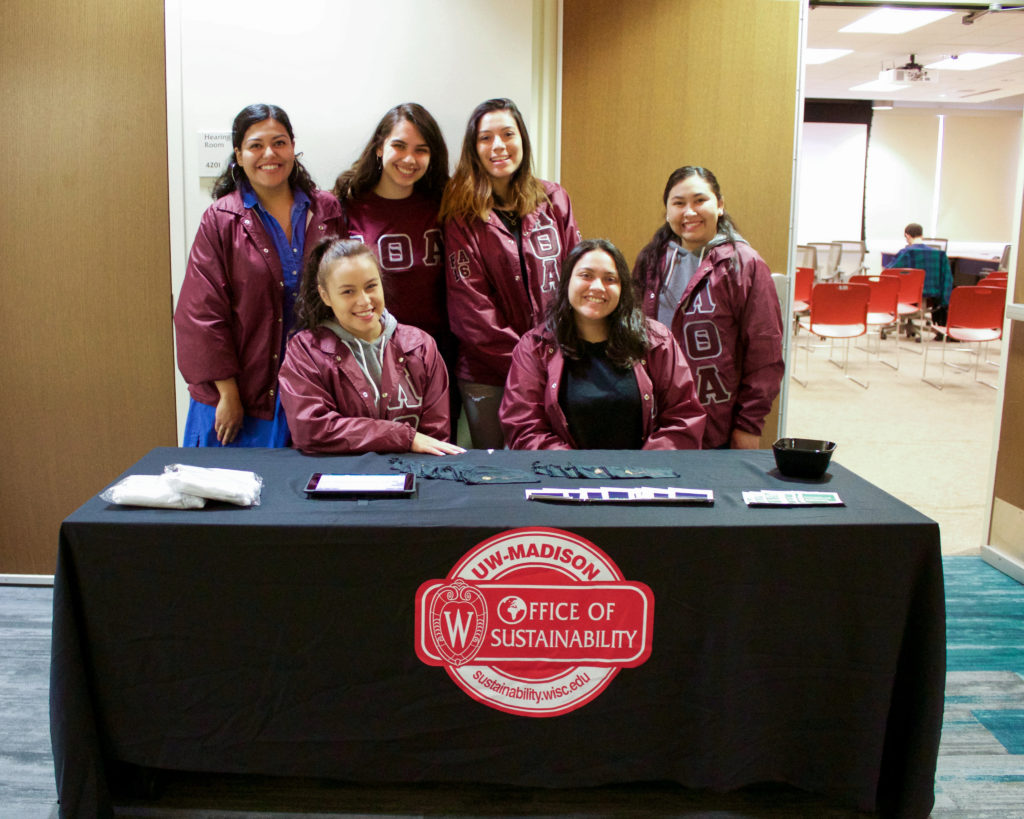 Jandl also highlighted the collaborative effort showcased during the 2018 Earth Week events. "It was truly inspiring to see all these students and staff members come together with such enthusiasm and dedication. It's a testament to our campus community and bodes well for future years. We're looking forward to 2019!"
To see videos of the Office of Sustainability events, see this playlist.
By: Trina La Susa and Nathan Jandl