Nathan Jandl
Position title: Assistant Director & Communications Director
Email: njandl@wisc.edu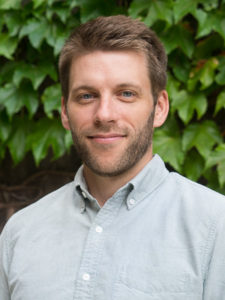 Dr. Nathan Jandl works to cultivate, coordinate, and communicate sustainability initiatives at UW-Madison, with the broader goal of creating a vibrant culture of sustainability in higher education. As Assistant Director, he works alongside the Interim Director of Sustainability Education and Research and the Director of Sustainability to plan and implement Office of Sustainability priorities; develop campus and community partnerships; and collaborate with campus leadership on sustainability strategy. Nathan also serves as Communications Director; in this role, which he has held since 2017, he manages all major communications initiatives and platforms, including the Office's social media, monthly electronic newsletter, and website. Additionally, Nathan supervises the student intern communications team and podcast team, oversees a staff communicators group, and plays an active role in UW System sustainability efforts with colleagues across the state.

Prior to joining the Office of Sustainability, Nathan served as Director of Communications for the UW–Madison Department of English (as a graduate student project assistant), where he was responsible for outreach, alumni engagement, and website and social media management. During this period, he was an active member of the Center for Culture, History, and Environment, where he helped to conceive and edit the interdisciplinary digital magazine, Edge Effects. As Managing Editor, Nathan gained extensive experience in shaping environmental content for a wide and diverse audience. Nathan's editorial background also includes a decade of experience as a freelance editor. He has worked on both critical and creative projects, including scholarly journals and book manuscripts, nonfiction, novels, and poetry.
Nathan earned his B.A. in English from Middlebury College in 2005. After working as a carpenter, a public relations professional, and an internet service migration specialist, he returned to the world of language and environmental studies. In 2016, he received his Ph.D. in English from UW-Madison. His academic work addressed the environmental humanities and 20th-century American literature and art.
Selected publications: