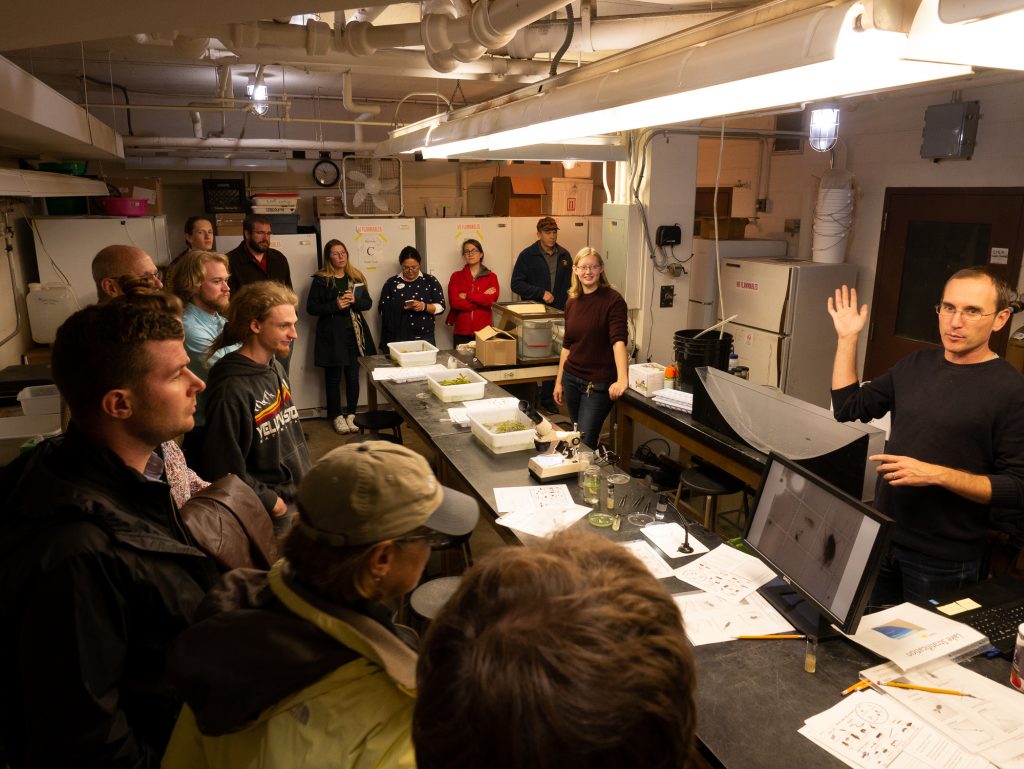 For several years, a lively group of sustainability staff, faculty, and students has come together in the middle of the fall semester for the UW System Sustainability Conference. During these meetings, participants discuss best practices for sustainability initiatives, muddle over challenges, share successes, and identify opportunities for collaboration.
This year, the UW-Madison Office of Sustainability played host. In a large room at Gordon Dining & Event Center, representatives from eleven of the thirteen UW System schools, along with community members and other visiting speakers, explored a range of topics while also learning about some of UW-Madison's prominent sustainability-related programs.
Below, we offer a few brief highlights.
Lt. Governor Mandela Barnes welcomes attendees
The new Lt. Governor offered opening remarks for the conference, which included sharing some of his hopes and priorities as chair of Governor Evers's Task Force on Climate Change. Barnes also discussed the importance of amplifying social sustainability efforts and touched on the lack of diversity that is typical in many sustainability offices.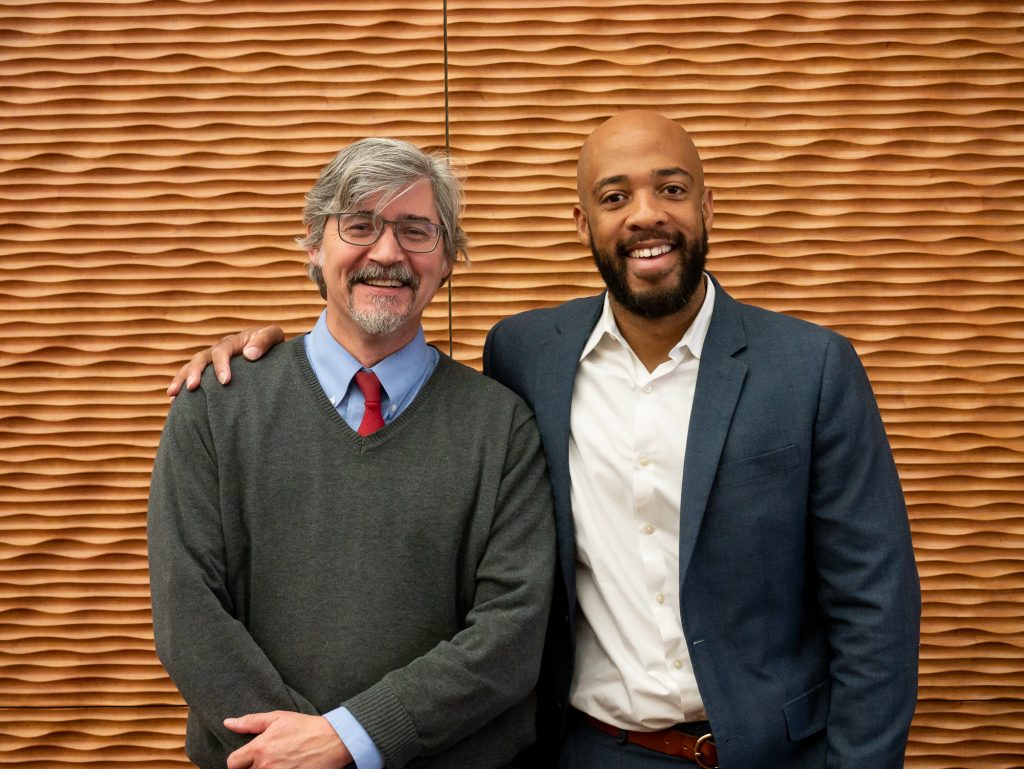 Tour of UW Limnology Wet Lab
Participants strolled over to the Lake Mendota waterfront to learn about issues facing the Madison chain of lakes as well as other water bodies throughout Wisconsin. In the UW Limnology wet lab, participants peered through microscopes at daphnia and invasive spiny water fleas, learned about the concept of a seiche, and witnessed first-hand the effects of major rainfall and high water levels on UW-Madison infrastructure.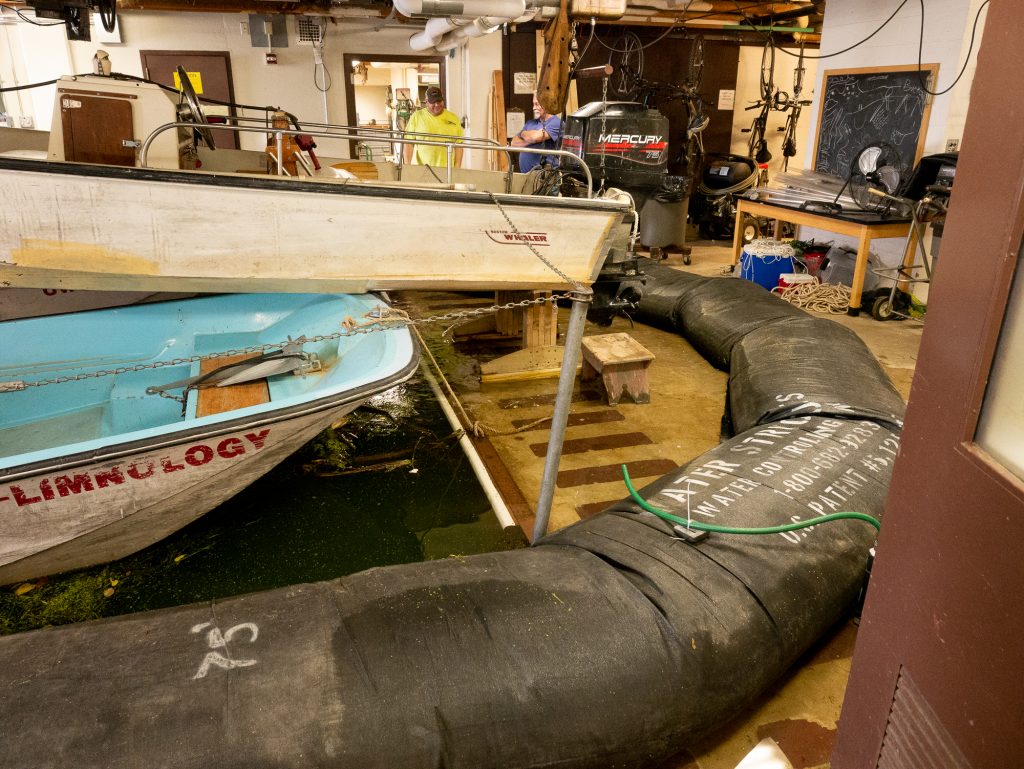 Sessions on resilience and energy policy
How can UW System schools work together to influence the direction of energy policy in our state and at our campuses? How can universities assess campus resilience—as well as its counterpart, vulnerability—in the context of climate change? And what are some of the opportunities for deepening UW System's resilience in the coming years and decades? These questions and many more animated two concurrent sessions.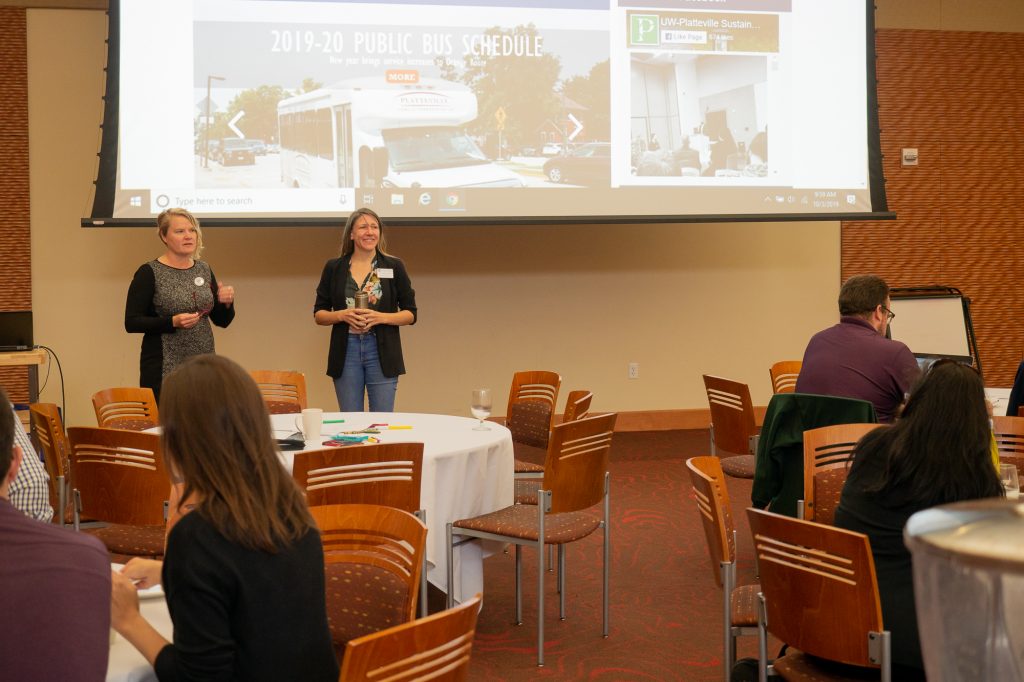 UW-Madison Arboretum Tour
A cool, gray fall day greeted attendees at the UW-Madison Arboretum, where they split into groups to learn about stormwater management, native plant gardening, and prairie restoration. Participants were also treated to copious numbers of pollinators visiting the remaining flower blooms.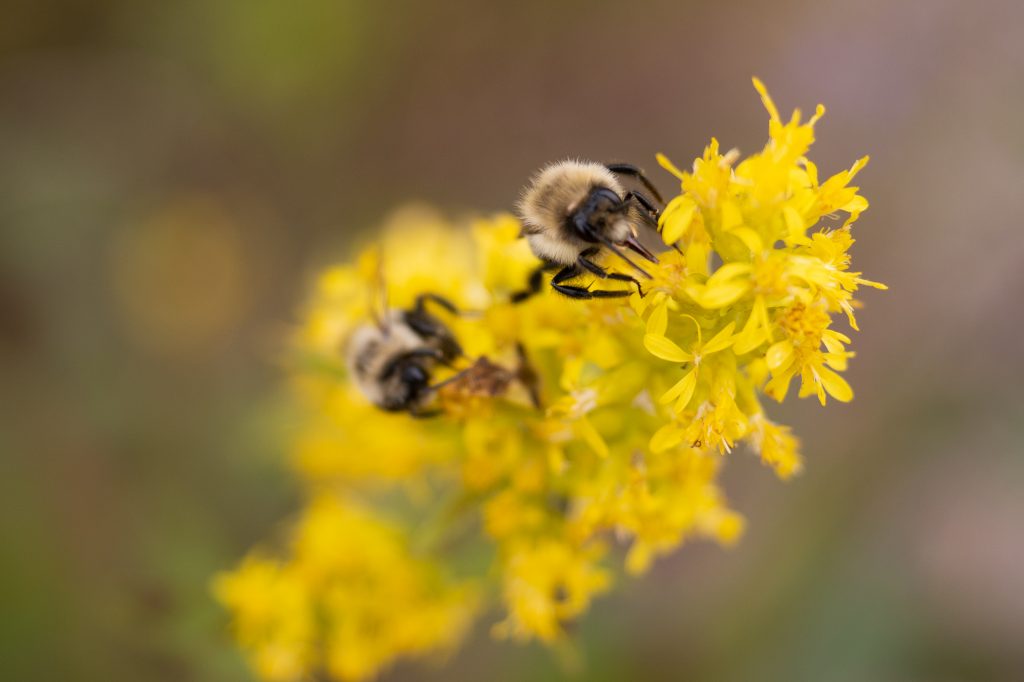 Closing keynote by Jessica LeClair
LeClair, who is a public health nurse and a clinical instructor at the UW-Madison School of Nursing, explored the intersection of climate, health, and equity. UW-Madison Green Fund Program Manger Ian Aley reported that LeClair "offered a succinct and powerful demonstration of the way that oppression affects us in our day-to-day lives, landing in our bodies, climate, and world."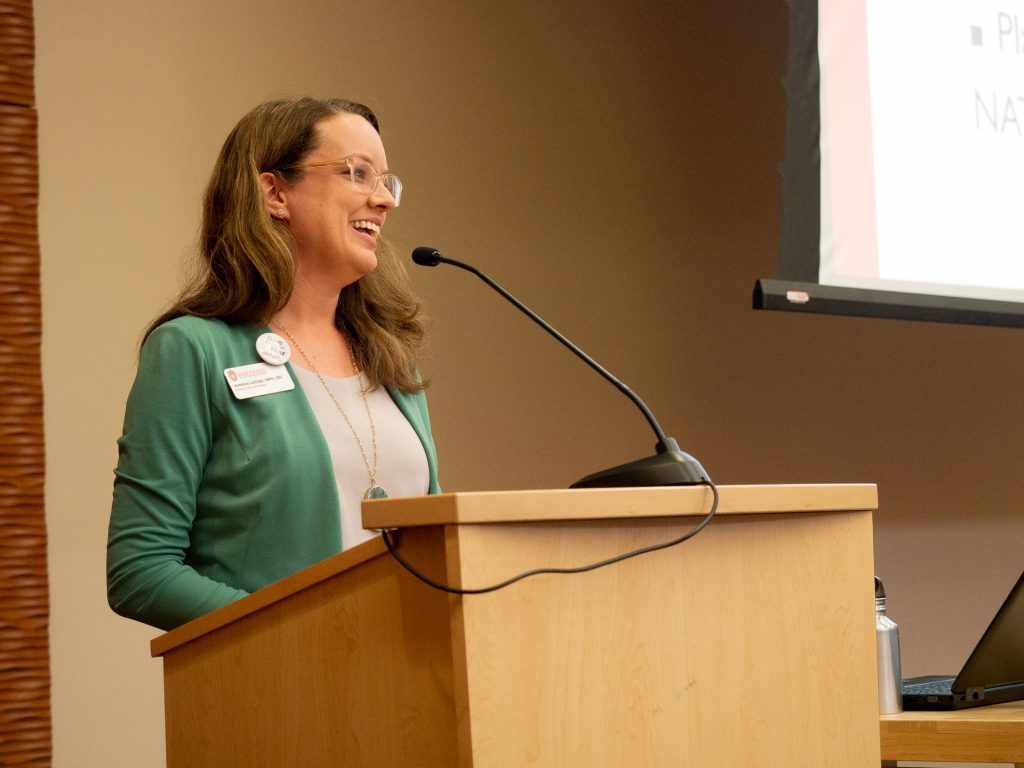 By: Nathan Jandl