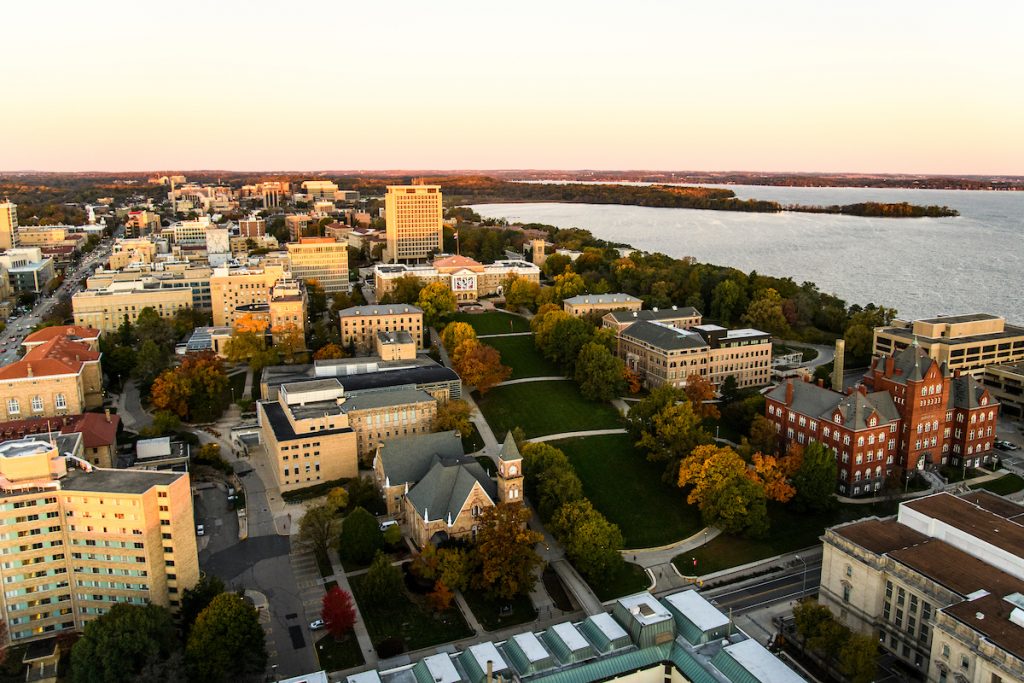 Following on the University of Wisconsin–Madison's recent STARS silver rating for campus sustainability, Chancellor Rebecca Blank has announced that UW–Madison will sign the Resilience Commitment administered by Second Nature. Chancellor Blank made her announcement at the Climate Fast Forward Conference in Madison on Nov. 8, 2019.
Resilience refers to the ability of institutions, infrastructure, and communities to prepare for the impacts of climate change. The Resilience Commitment will not only help UW–Madison address current and ongoing effects of climate change on campus, it will also amplify the benefits of collaboration and partnership with local, state, and global communities. In this way, the university will bring to bear the Wisconsin Idea on its sustainability efforts.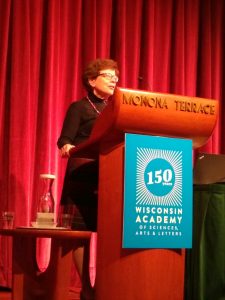 In her remarks, Chancellor Blank emphasized that the Resilience Commitment reflects a holistic approach to sustainability: "It's not only about carbon emissions and climate change, though those are major issues; it's also about public health, conservation, and environmental stewardship."
Second Nature is a Massachusetts-based non-profit dedicated to encouraging climate action via institutions of higher education. The organization's Resilience Commitment requires that UW–Madison create and support a Climate Action Plan, as well as submit yearly progress reports to Second Nature. The Climate Action Plan will guide the university's efforts to reduce carbon emissions, assess and address resilience thresholds, and incorporate resilience into the curriculum.
"In signing this commitment, we join a number of other universities around the country that have taken a public stand to say: 'We are facing a global crisis, and we recognize that higher education has a major role to play in addressing it,'" said Chancellor Blank.