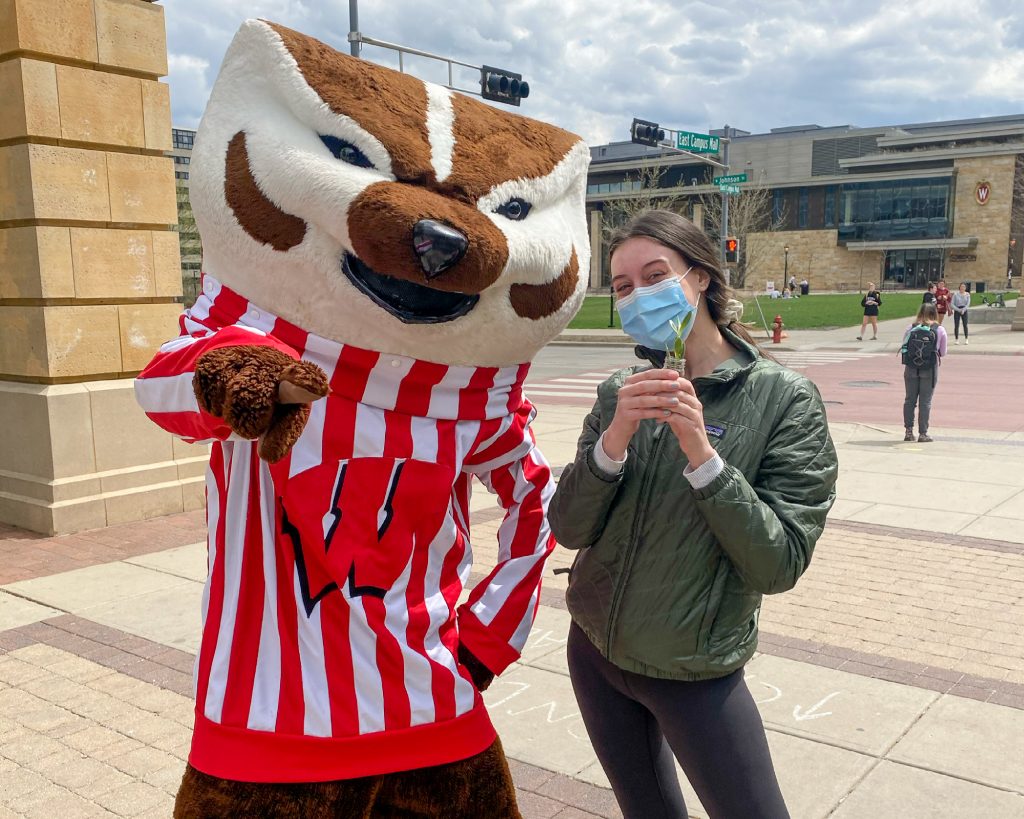 In our In Case You Missed It series (also known as ICYMI), students working at the Office of Sustainability offer reflective reports on sustainability-related events and lectures at UW–Madison. The following entry is by Natalie Tinsen.
On April 18-23, 2021, the Office of Sustainability (OS) proudly hosted the fourth annual Earth Week. Due to COVID-19, the OS offered a special hybrid version of Earth Week programming. With 18 partners and over 20 events, Earth Week created a welcoming environment that invited all campus community members to participate in the celebration of all things surrounding sustainability.
Every event brought together different campus groups and garnered a lot of excitement from the campus community. For instance, the Climate Justice Mural, which was hosted by the student activist group CLEAN, invited students to share their stories and create a collective art piece that explored environmental justice. As one of the few events that was hosted in person, the mural allowed students and staff to paint outside and enjoy the beautiful weather outside of Memorial Union. Lieutenant Governor Mandela Barnes participated in this event by coming to speak with CLEAN members on their work at the UW–Madison campus and the greater importance of prioritizing environmental justice. He also painted a depiction of his perspective on environmental justice for the mural. The mural is now being hung in Wheelhouse Studios, which is located in Memorial Union so that everyone can check out this amazing piece.
Earth Week centers around Earth Day, and on every Earth Day the Nelson Institute for Environmental Studies hosts a keynote speaker of national stature for its annual conference. For 2021, the keynote speaker was Dr. Ayana Johnson, a marine biologist and policy expert in conservation strategies. As Dr. Johnson discussed her book, All We Can Save: Truth, Courage, and Practical Solutions to Climate Change, the audience had the opportunity to explore solutions to climate change rooted in environmental justice and to have a thoughtful conversation on what we can do to tackle climate change. In addition, because it was a virtual event, students were invited to attend a special pre-event Q&A session with Dr. Johnson. "I'm grateful to have had the opportunity to co-lead the student conversation with Dr. Ayana Johnson, especially because I'd been reading All We Can Save," said Savannah Holt, who is an OS intern. "I loved learning her perspectives on the importance of creating connections to help drive sustainability work, and I'm excited to support her next book!"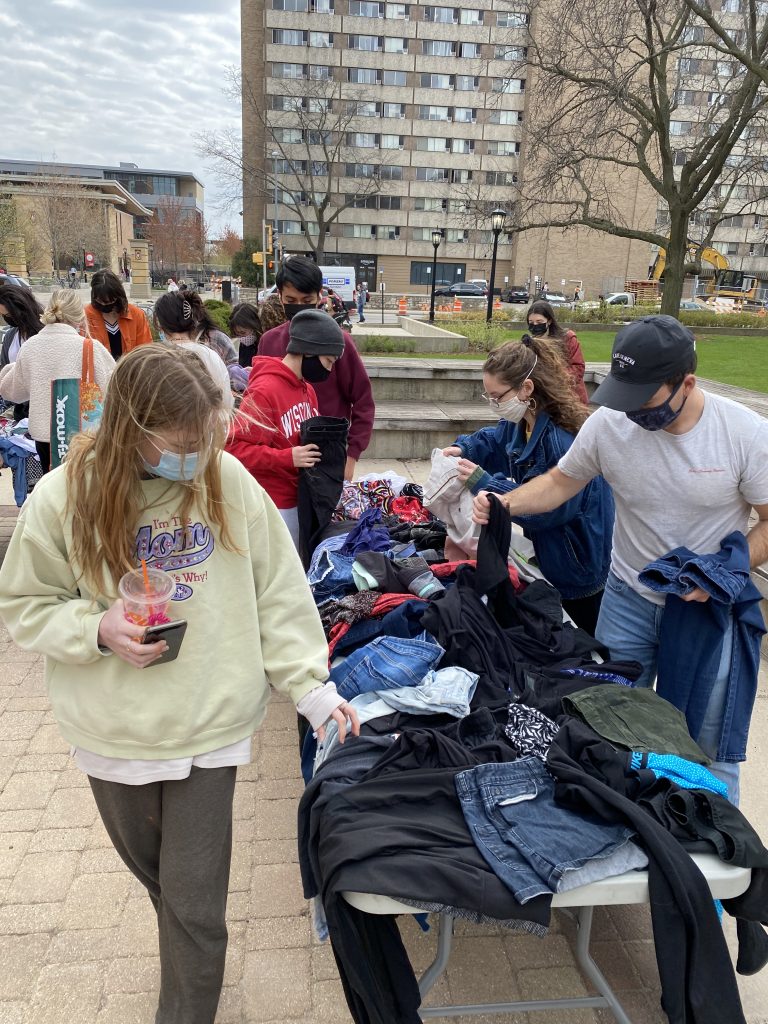 In what has become an Earth Week tradition, the ASM Sustainability Committee hosted their semester clothing swap. The fashion industry is the third most polluting industry in the world; it takes more than 700 gallons of water to make a single t-shirt and more than 1800 gallons for a pair of jeans. The clothing swap encourages students to engage with sustainable practices starting with their clothes and to learn what sustainable clothing options are available to them. At the swap, participants donate unwanted, gently-used clothing and swap it out for other clothes donated to the swap. The 2021 Clothing Swap had over 600 items donated and more than 100 participants.
This year, the Office also hosted a virtual 5k, a free plant giveaway in partnership with Allen Centennial Gardens, daily sustainable DIYs, Earth Day trivia, and lots more!
In short, the fourth annual Earth Week was nothing but a success. If you missed the events during Earth Week, please check out the Office of Sustainability's YouTube account, where recorded virtual events will be uploaded, as well as the website for a list of all the events.