The University of Wisconsin–Madison has completed its second comprehensive sustainability report through the Sustainability Tracking, Assessment, and Rating System (STARS), which is administered by the Association for the Advancement of Sustainability in Higher Education (AASHE). UW–Madison earned a Silver rating for its efforts to steward resources and advance sustainability education and research. The updated STARS report benefited from partnerships created during UW–Madison's initial assessment in 2019 as well as continued support from many campus experts.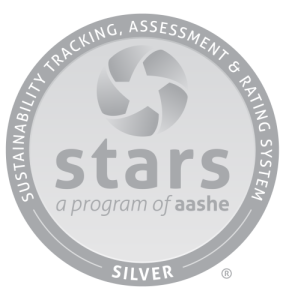 Though UW–Madison remained within the scoring band for a Silver rating, the university increased its total score by almost 10 points, showing significant advancement in several key areas:
Research and Scholarship:

Through stakeholder input and better collection of research topics and results, 183 additional researchers were identified who work to advance the field of sustainability.

Student Orientation:

The Office of Sustainability now participates in the SOAR resource fair, where it introduces sustainability programs and offerings to new and transferring students.

Sustainability Planning:

The

Sustainability Advisory Council

has helped define a strategic framework for achieving sustainability leadership.
The data collected for the STARS rating encompasses academics and research, engagement, planning and administration, and operations across the university's 2,200 acres—where more than 60,000 people live and work in more than 24 million square feet of indoor space. The STARS reporting process was led by Missy Nergard, Director of Sustainability; Andrea Hicks, Director of Sustainability Education and Research and associate professor in the College of Engineering; and Alex Frank, senior analyst at the Office of Sustainability. 
The STARS tabulation also includes a long list of successes achieved by faculty, staff and students. Several categories of achievement include:
These highlights not only anchor the university's STARS score, but also help to advance the strategic sustainability framework developed by the Sustainability Advisory Council, a cross-divisional group of faculty, staff, and students that has been tasked with developing recommendations for campus leadership.
"Our STARS reports set a baseline for understanding our sustainability performance," said Missy Nergard. "The results of this new report show where we have advanced while illuminating opportunities for continued progress, and the Sustainability Advisory Council has charted a path for achieving that progress."
If you are interested in learning more about the STARS report, the framework for sustainability leadership, or how you can support these efforts, please reach out to Alex Frank (alex.frank@wisc.edu).