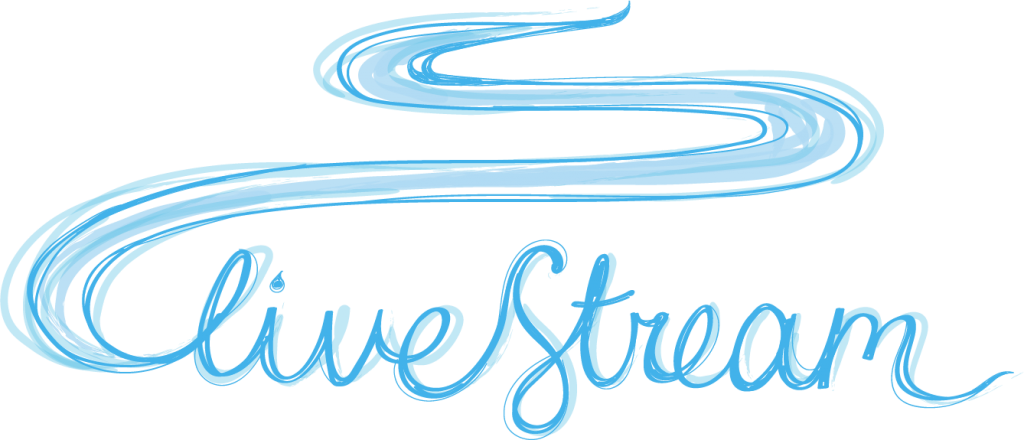 In our In Case You Missed It series (also known as ICYMI), students working at the Office of Sustainability offer reflective reports on sustainability-related events and lectures at UW–Madison. The following entry is by Tracy Harvey.

On Friday, December 11, 2020, Water@UW, in collaboration with the Freshwater Collaborative of Wisconsin, hosted a livestream event on "Building Water Connections Across the UW System as a Foundation for Collaboration." The event featured speakers from schools, institutes, and agencies across the state system who shared their stories and experiences in addressing water-related challenges.
The event commenced with an Ojibwe song written and sung by Margaret Noodin. Margaret is the Director of the Electa Quinney Institute and professor in the English Department and American Indian Studies at UW-Milwaukee. The song was for the fishes, sung in the Anishinaabe language and conveying a message about mutual respect and responsibility. Participants were asked to join along in song (lyrics below), as Margaret shared "the best land acknowledgement is to use the language of this place."
Maashkinoozheg, Kinoozheg
Muskies, Pikes

Ganebigomegoog, Nameg,
Eels, Sturgeons

Maada'ookiiying zibii
We share the river

Ezhi-maashkoziyeg
The way you survive

Maada'oozhiyaang
You share with us
After this opening, panelist presented work related to water-related challenges and collaboration across the state. Topics ranged from agriculture and water quality, multi-disciplinary policy-making, and microplastics in the Great Lakes, to a movement choir led by Karen Mcshane-Hellenbrand.
As panelists shared their work, they highlighted the importance of collaboration and involving different perspectives in solutions. Holly Dolliver, from UW-River Falls, discussed her work on fostering environmental health through better practices in partnership with Chippewa County and Superior Silica Sands. She spoke about how a shared educational opportunity is critical for the success of projects, an insight she learned through working alongside farmers and sand miners. Evan Larson, from UW-Platteville, shared his fascination with the scale of time and depth of perspective that is gained from examining tree growth rings and understanding their connection to ground water modeling. The incoming Director of the Center for Water Policy, Melissa Scanlon, shared her vision of forming a water policy community of practice across the UW System and those engaged in the Freshwater Collaborative of Wisconsin. Theresa Castor, from UW-Parkside, discussed how understanding the way people talk about freshwater can help us to anticipate future problems and crises. She also shared her work looking at congressional discussions related to the Great Lakes Compact and the importance of  sharing different narratives and perspectives.
As speakers shared their motivations and passions, the host encouraged all of us to reflect on what drives us to serve in the way that we do—a reflection that we may not consider often, but which is important for fostering the inspiration and strength needed in overcoming the challenges of our time.
In closing, Marissa Jablonski, the Executive Director of the Freshwater Collaborative, spoke about the importance of protecting our state's water resources and her hopes of strengthening water programs through building networks and fostering innovation.
Water@UW-Madison's mission is to serve as a bridge between the numerous faculty, staff, and students with water interests on campus. The Freshwater Collaborative of Wisconsin is a partnership of Wisconsin's 13 public universities, connecting with industry partners, local communities, policymakers, and advocacy groups to train the next generation of water researchers and problem solvers.
Panelists:
Paul McGinley from UW-Stevens Point in Fisheries and Water Resources
Theresa Castor from UW-Parkside in Communications
Holly Dolliver from UW-River Falls in Geology and Soil Science
Brian Mahoney from UW-Eau Claire in Geology
Evan Larson from UW-Platteville in the Department of Geography
Melissa Scanlan from the Center for Water Policy
Thomas Pearson from UW-Stout in Social Science Department
Niti Mishra from UW-La Crosse in Geography and Earth Science
Elisabeth Harrahy from UW-Whitewater in the Department of Biological Sciences
Kevin Fermanich from UW-Green Bay in Geoscience
Lorena Rios from UW-Superior in Chemistry
Gregory Kleinheinz from UW-Oshkosh in the Department of Engineering Technology
Alexander Latzka from the Department of Natural Resources
Marissa Jablonski from the Freshwater Collaborative