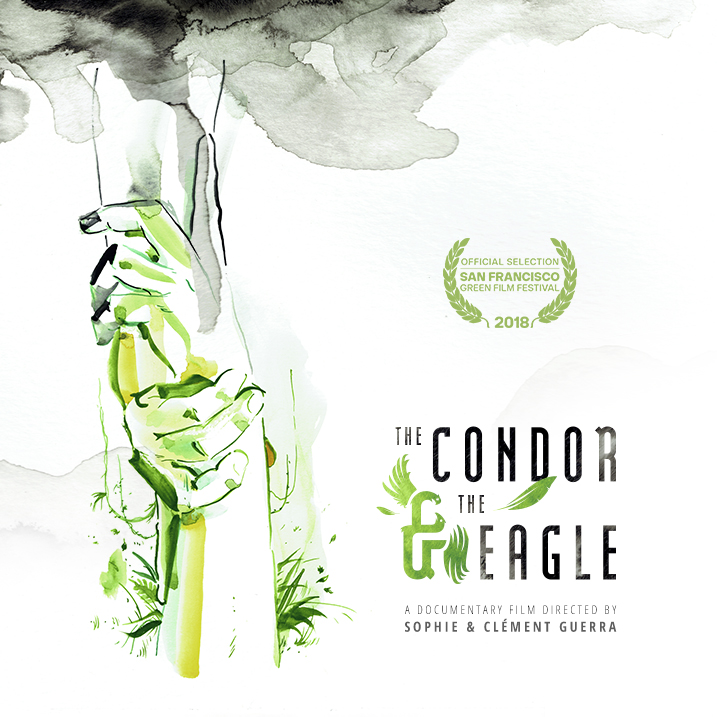 Jackie Olson is a senior majoring in Landscape & Urban Studies/Environmental Studies. She hopes to incorporate her knowledge of sustainability into her future designs, as well as pursue a degree in Environmental Law. She recently received the Michael Thornton and Nora Medina Social Innovation Award—a special honor made possible by a generous endowment fund for Wisconsin Idea Fellowship projects that support ethnically diverse communities with affordable housing or issues to help close the academic resource gap—for her project Engaging Young Students Through Garden-Based Education. Besides learning new ways to be more sustainable, Jackie enjoys listening to music, learning to play the guitar, and watching the sunset at the terrace.

Since 2018, the UW-Madison Office of Sustainability has been compiling, creating, and hosting a variety of environment- and sustainability- related events during the week of Earth Day in April. Due to the COVID-19 pandemic, our Earth Week 2020 was transitioned online through various virtual platforms. I had a phenomenal time attending events and learning more ways that I can contribute to the healing of our world, and the people who live in it.
On Earth Day, which was Wednesday, April 22, I was fortunate to participate in a live film screening of The Condor & The Eagle. In this film, "four Indigenous leaders embark on an extraordinary trans-continental adventure from the Canadian plains to deep into the heart of the Amazonian jungle to unite the peoples of North and South America and deepen the meaning of 'Climate Justice.'" The film was screened via a WebEx call, on which Murilo Alves Zacareli, Ph.D. gave us an introduction. Murilo Alves Zacareli is a graduate student here at UW-Madison in Environment and Resources, and Environmental Studies. We were then sent a link to access the film on our own computers to begin watching, with the instructions to return to the WebEx call for a short discussion after we have finished.
This film truly opened my eyes to the connection between environmental degradation and the livelihood of Indigenous communities all over the world. Many First Nations depend on the habitats that exist naturally on our planet for food, shelter, cultural traditions, and their livelihoods. Extractive business operations such as coal mining that aggressively strip the Earth of its natural resources are also stripping away essential resources for Indigenous peoples. The Condor & The Eagle details how the Indigenous fight against the oil industry has had little coverage from the media, and extremely limited support from governmental bodies.
It was very inspiring for me to see female leaders within the First Nations community take a stand against the expansion of oil pipelines across the Americas. Oil pipelines frequently contaminate the natural areas surrounding them and seep into waterways, restricting the ability for Indigenous peoples to source their diets without risking ingesting chemicals. Indigenous communities have historically been silenced and isolated by people in positions of power, making their people and their very real problems invisible to most.  The women leaders described the danger they are put in by speaking out, and expressed that thousands of Indigenous women were murdered or are currently missing in the US. It was tragic to hear them speak of the ways Indigenous peoples are targeted in this world, and it also grew my reverence for them as threatened women who refuse to be silenced.
Stories like these remind me I cannot and will not stop my pursuit for environmental respect, environmental justice, and social justice. I identify as a woman, and I know that automatically places me in a less safe position in society. We can only imagine how these women feel, to know that every time they leave your house they might not come back, to know that every rally they organize to stop the oil pipelines makes them a bigger target, and to know that they have to fight for the right to simply live. I believe it is my duty to fight for these women and their families, and many other oppressed communities who are in danger globally, and I am not the only one. These amazing women have "inspired people around the world to rise for the protection of the earth and give life to the climate justice movement."
Once I finished The Condor & The Eagle, I rejoined the WebEx call for a Q&A with the viewers and Murilo Alves Zacareli. Attendees typed questions in the chat box and Murilo answered them aloud on a virtual video call. Murilo got a graduate degree in International Relations, and decided to get his Ph.D. while researching at Non-Governmental Organizations (NGOs) concerned with resources in the rainforest, and how traditional and Indigenous communities are a key player when it comes to implementing the goals of the UN Convention of Biological Diversity. His work involved researching fossil fuel developments in the U.S., as well as determining whether the U.S. is able to translate the UN Biological Diversity principles into actual decision-making processes that would make sure companies (mainly the cosmetic industry) that exploit biodiversity are giving back to the traditional communities living there. Murillo has worked with Indigenous tribes in Minnesota, including the Leech Lake Band of Ojibwe and White Earth Nation, and he is developing connections with the Bad River Band in Wisconsin.
Murilo touched on how to develop a strong connection to the environment, telling us that going out and experiencing nature is a good way to start. He said when you realize how the ecosystems in our community and elsewhere can be heavily affected by industrial expansion and activities, and you feel threats to your own life as well as other forms of it, you can see that you have a connection to that land or ecosystem. Murilo also mentioned ways that people in the Global North, including the U.S., can support Indigenous groups in their fight against fossil fuel extraction. A good way to support such groups is by joining global NGOs who are fighting this issue, because many times it can be hard to get to the places where the fight is happening. NGOs are a good place to connect and learn ways to engage with people who are fighting. One organization mentioned was 350.org, which is an international organization fighting fossil fuel extraction.
Lastly, Murilo discussed the role of art in bringing together the themes of Indigenous and Environmental Justice, capitalism, and more. He believes art is a good tool to bring awareness to the fights between traditional communities and exploitative companies, and that awareness can turn into action. Expressing these difficult issues through art is a good way to show people what is actually happening, bring attention to serious problems, and draw people together within one's own community. Since much of the environmental degradation that is occurring at the hands of extractive industries is not witnessed by the public, art is one medium to get the message out more broadly and inspire people to protect our natural resources.