Pursuing sustainability at an institution like UW-Madison means the opportunity to make an impact on a large scale. What better place to work on green infrastructure and behavioral change than a thriving campus of nearly 60,000 people? But there are plenty of hurdles to clear: logistics, finances, campus partnerships. So, what's a UW student to do who is bursting with innovative sustainability ideas but can't possibly complete a project alone?
The Green Fund, one of the Office of Sustainability's central programs, attempts to address just this issue. Now in its second year and under the leadership of Ian Aley, the Green Fund has approximately $50,000 in funds to award to student sustainability projects on campus. Any current undergraduate or graduate student is welcome to apply.
Green Fund projects are always collaborative ventures that bring together multiple stakeholders. In its first year, for instance, Leopold Hall residents worked alongside members of the UW Housing and Physical Plant staff to install a new, energy-efficient, evaporative cooling system in their rooftop greenhouse. This system will not only save energy and money, but the greenhouse will also become a far more comfortable and effective learning and growing environment.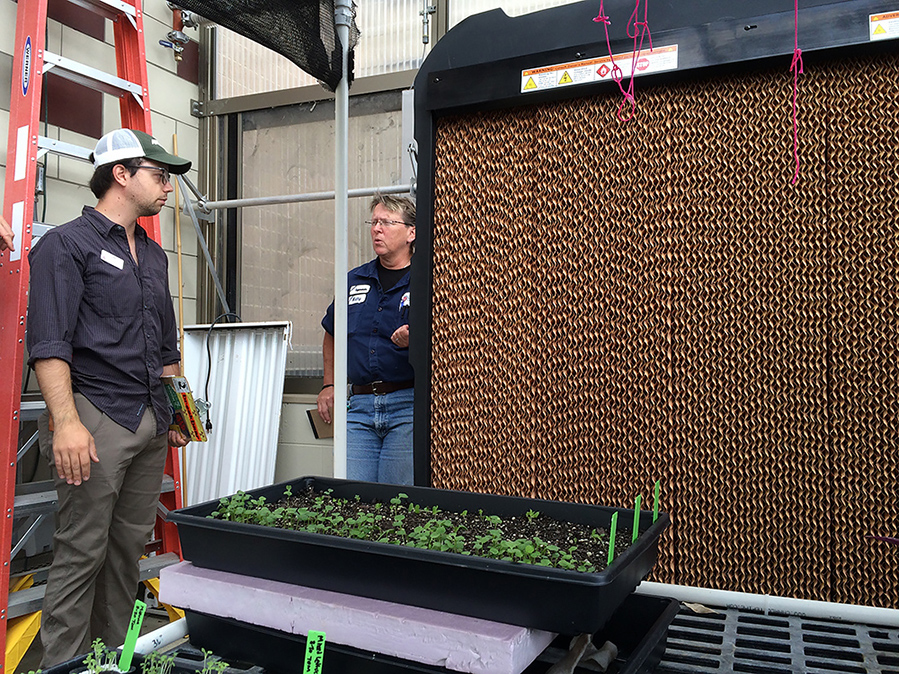 Creating a Green Fund project takes time, but that time is well-spent refining the scope and methods, developing relationships, and fine-tuning budget and impact calculations. Aley stresses that he is available as a resource throughout the process, from the pre-proposals (which are accepted on a rolling basis) to the full applications (which are accepted and funded twice per year).
On September 22, Aley will host the Green Fund Info Session to give interested students the opportunity to learn about the application and implementation processes, ask questions, and connect with staff and other students. The Info Session will be held from 1:00-2:30pm in Union South (check TITU for room location); snacks will be provided.
By: Nathan Jandl