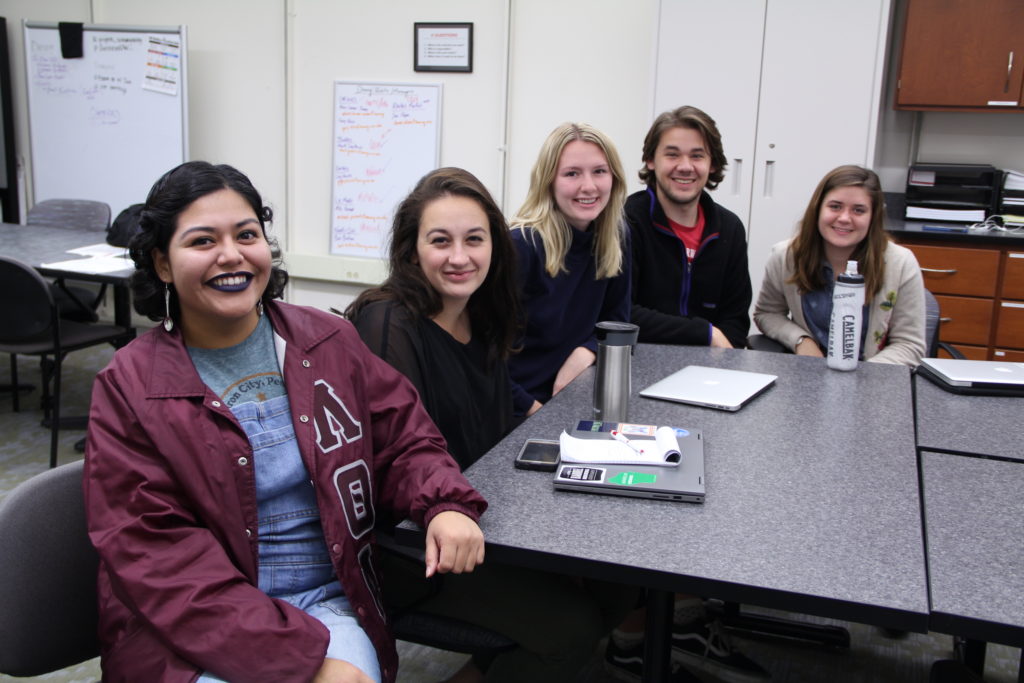 Improving recycling and composting on can be a daunting task, especially on the UW–Madison campus with its 40,000+ students. Luckily, the Office of Sustainability Waste & Recycling team is up for the challenge of encouraging the campus community to be responsible stewards of our resources. The team aims to heighten awareness about the immediate consequences of waste.
"We're trying to start conversations and get different entities on campus talking and thinking about waste," Waste team member Erich Kuss says.
In recent months, the team of interns has offered their expertise to University Housing and Dining Services. They have already conducted a series of trash audits this month in Newell's Deli, Liz's Market and Carson's Market, and will continue with further audits in November.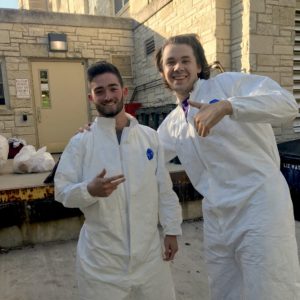 What is a trash audit? It involves donning a Tyvek suit, protective glasses, and Kevlar gloves to sort through the waste produced at a particular location. Audits determine what is being thrown away, allow auditors to assess whether or not waste is properly sorted, and help to pinpoint incorrectly recycled items. Ultimately, audits are powerful tools for helping other entities to analyze the results from their facilities and provide feedback on areas of improvement.
Complementing their waste audits, Office of Sustainability interns also developed an educational toolkit last summer to provide managers and student supervisors with waste reduction tips that they could relay at staff meetings. "Our main goal is to improve disposable practices around campus and educate people that are going to educate others in a ripple effect," Waste team member Hannah Keller says.
Whether it's suiting up and sorting through campus waste or creating educational signage and sitting down with campus leaders to have conversations about waste reduction, the Waste and Recycling team is always seeking out new collaborations. In May, the team will work with the Center for Culture, History, and Environment on their "Place-based Workshop." In addition, they will present their research about zero waste programs from initiatives at other universities around the country.
One of the team's current goals for improving waste initiatives is directed at raising awareness about compost. The West Madison Agricultural Research Station collects the campus compost, but they have had issues with plastic contamination. The composting site cannot accept any plastics, except for plastic lookalikes that are labeled "compostable" or "biodegradable." Too much contamination of the compost means that the entire load must be sent to the landfill.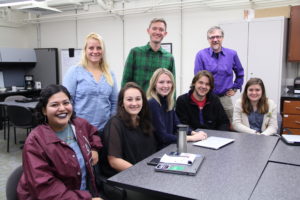 "We're working toward a cleaner compost stream to help West Agricultural Research Station," Waste team member Ally Burg says. "The other part of this is we want to encourage people to use the compost and help students more aware of where the composting locations are and how to use them."
Tim Lindstrom, the interim student programs director, mentions that the Waste and Recycling team interns bring perspectives from various disciplinary backgrounds.
"These students were not experts in responsibly managing waste when they began at our Office, but they have since become experts and now are sharing their knowledge with the campus community. By doing so, they are playing a pivotal role in helping our university live out its public commitment to sustainability," Lindstrom says.
Campus entities are encouraged to contact the Waste and Recycling team about waste education and training. Specific questions about the Waste and Recycling Program or inquiries about starting a waste reduction plan can be addressed here: projects@sustainability.wisc.edu.
By: Trina La Susa