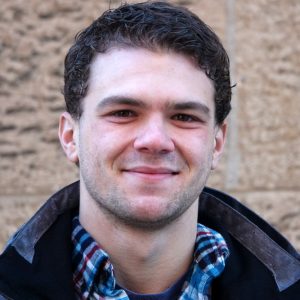 Benjamin Zacher is a senior studying Statistics with an applied concentration in Environmental Studies. At the Office of Sustainability, he utilizes his statistical knowledge in order to complete the Greenhouse Gas (GHG) Emissions Inventory portion of the Sustainability Tracking, Assessment, and Rating System (STARS) report. Leading up to his graduation in winter 2019, he will also be working with Prof. Cathy Middlecamp in a series of research projects centered around using statistics in relation to GHG inventories and STARS reports submitted by other top research universities.
Ben holds the viewpoint that statistical concepts can be applied to nearly every field there is, and hopes that he can one day use this to lead the charge against climate change and ecosystem degradation. He believes that everyone should discover their own connection with nature in order to find personal meaning and realize that nothing we give this earth will ever compare to what it has always given us. He is also passionate about the belief that all species are created equal, and there needs to be a priority in preserving and protecting all forms of biodiversity around the world.
Outside of school and work, Ben enjoys listening to music, traveling, practicing a healthy lifestyle, and exploring nature.