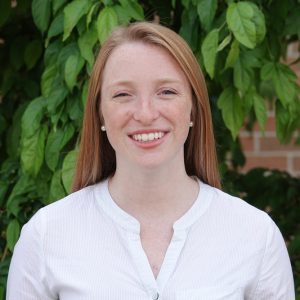 Audrey Stanton is a graduate student in the Nelson Institute for Environmental Studies, pursuing a master of science in Environment and Resources with an emphasis on sustainability education. As a project assistant at the Office of Sustainability, she supports the undergraduate student internship program and works to further sustainability on campus and within the greater Madison community.
Before moving to Madison, Audrey completed a bachelor of science in Environmental and Sustainability Sciences at Cornell University. Audrey graduated with Latin honors and with a distinction in research for her honors thesis research analyzing and applying the experiences of hundreds of undergraduate student interns. Audrey's interest in sustainability education was deepened by her time at Cornell serving on executive boards for several student organizations, as a teaching assistant for multiple courses, and working with New York Sea Grant and in the Yucatan Conservation Laboratory.
In her free time, Audrey enjoys trips to the local farmers' market, exploring Madison's natural areas, and cooking delicious dinners with friends.