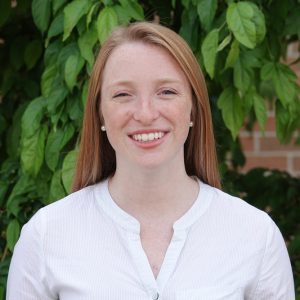 Audrey Stanton is a graduate student in the Environment and Resources program through the Nelson Institute for Environmental Studies. Her research focuses include campus sustainability and sustainability education. As a project assistant with the Office of Sustainability, Audrey works on the campus sustainability map and a chemistry apparatus trial.
Before moving to Madison, Audrey received an Environmental and Sustainability Sciences B.S. from Cornell University. Her work at Cornell included analyzing student experiences after an undergraduate internship, serving on executive boards for several student organizations, being a teaching assistant for multiple courses, and working with New York Sea Grant and in the Yucatan Conservation Laboratory.
In her free time, Audrey enjoys trips to the local farmers' market, exploring Madison's natural areas, and cooking delicious dinners with friends.