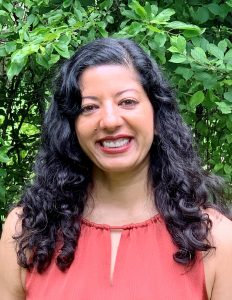 Anjali P. Sridharan is an accomplished leader with a proven record of generating and building relationships, managing projects from conception to completion and facilitating communication. Anjali has worked in various parts of UW-Madison's administration for over 15 years and she is excited to contribute to the success of the Office of Sustainability in her home state of Wisconsin.
Prior to joining the Office of Sustainability, Anjali led the change management and project management of large UW-Madison administration projects. In addition, Anjali spent several years at UW-Madison's Office of Corporate Relations connecting businesses with amazing campus resources including research centers, student recruitment offices, and professional education opportunities.
Anjali also brings experience from the private sector in software consulting and business development. She received a Master of Business Administration in Marketing and a Bachelor of Science in Electrical and Computer Engineering from UW-Madison. She also holds a Project Management Professional Certification.