Jake McCulloch
Project Specialist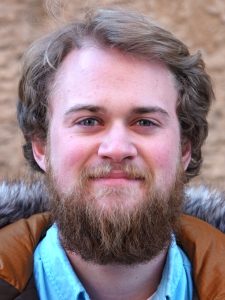 As Communications and Project Specialist for the Office of Sustainability, Jake works with multiple stakeholders on campus to gather, analyze, and share information about large sustainability projects at UW-Madison.
In 2018, he graduated from the University of Wisconsin-Eau Claire with a degree in Environmental Politics. As a student, he studied Political Science, Sustainability, and Communications. Outside of the classroom, Jake interned for and directed the Eau Claire Student Office of Sustainability. He also co-authored and implemented the UW-Eau Claire Climate Action Plan which pledges the University to carbon neutrality by 2050.
In his free time, Jake enjoys hiking, biking, backpacking, and spending time with friends and family at all the beautiful places the Madison campus and Community has to offer.