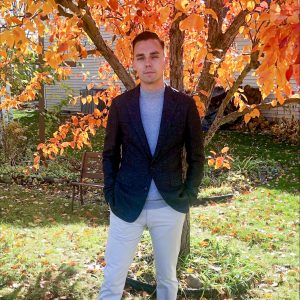 Marek Makowski is a graduate student in the English Department, where he teaches classes on writing and Shakespeare. For the Office of Sustainability, he edits various documents and writes long-form articles that focus on the human aspects of sustainability, in addition to recent developments, events, and innovations on campus. 
Previously he worked as a journalist, writing features and news stories for various newspapers and magazines in the Midwest. Now he writes fiction and essays, in addition to freelance editing. Recently he has published in venues such as World Literature Today, The Yale Review, and The Rumpus.
You can find his recent writing on his website.