Rex Loker
Position title: Facility Architect
Email: rloker@wisc.edu
Phone: 608-515-3278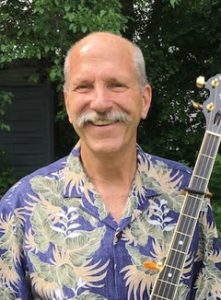 Rex Loker seeks to raise facility sustainability performance at UW-Madison to better achieve its education and research mission. He participates in facility planning, design and construction processes, oversees campus green building design and construction guideline development, and contributes to campus strategic planning and prioritization.
Rex brings decades of building industry expertise to the Office of Sustainability, having practiced architecture privately and as a project coordinator/manager for the states of Utah and Wisconsin, as well as UW-Madison.
Rex is a registered Architect in Wisconsin, American Institute of Architects member, a LEED Accredited Professional and past member of the US Green Building Council-Wisconsin Marketing Advisory Board. He holds a Bachelor of Science-Humanities degree from the University of Minnesota and Master of Architecture degree from the University of Wisconsin-Milwaukee. He pursued post-graduate studies in Environmental Science at Arizona State University and served as a fellow for the Edgewood College Sustainability Leadership program.
Rex has been inspired by many wise mentors—among them Ray Anderson, Paul Hawken, Janine Benyus, Amory and Hunter Lovins, Ed Mazria, and Pete Seeger—and believes there is a song fitting for every occasion.