Trina La Susa
Position title: Communications Project Assistant
Email: tlasusa@wisc.edu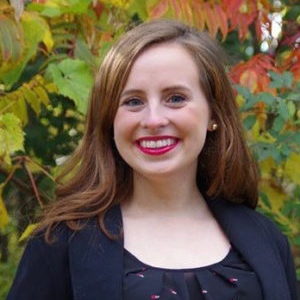 Trina La Susa joined the Office of Sustainability's communication team in May 2017. A lifelong resident of Wisconsin, Trina is dedicated to giving the environment a stronger voice through media and inspiring others to help preserve the natural environment for future generations. She graduated from UW–Madison in 2018 with majors in journalism and strategic communications, along with a certificate in sustainability.
Throughout her time at UW-Madison, Trina has served as a journalist for multiple publications including Curb Magazine, The Daily Cardinal, Madison Commons, West Bend Daily News and Isthmus. She also produced and hosted Earthspeak Radio, an environmental talk show on WSUM 91.7 FM. Trina served as the Vice President of Senior Class at UW-Madison and as the head of communications for the  UW-Madison volunteer organization, Circle K International.
As the communication project assistant for the Office of Sustainability, Trina is currently responsible for writing stories about campus sustainability, taking original photography, producing the newsletter for an audience of over 4,300, and training OS interns in communications-related skills.