Coming soon to campus: a more efficient rooftop greenhouse.
This project is one of the first to be supported by a new UW–Madison Green Fund administered by the Office of Sustainability. The Green Fund supports student-initiated projects that reduce the environmental footprint and operating costs of campus facilities.
Energy-Efficient Greenhouse Cooling System
Residents of Leopold Hall will work with UW Housing and Physical Plant staff to integrate an energy-efficient evaporative cooling system into their rooftop greenhouse. This will improve the space's usability as a learning and working environment for students.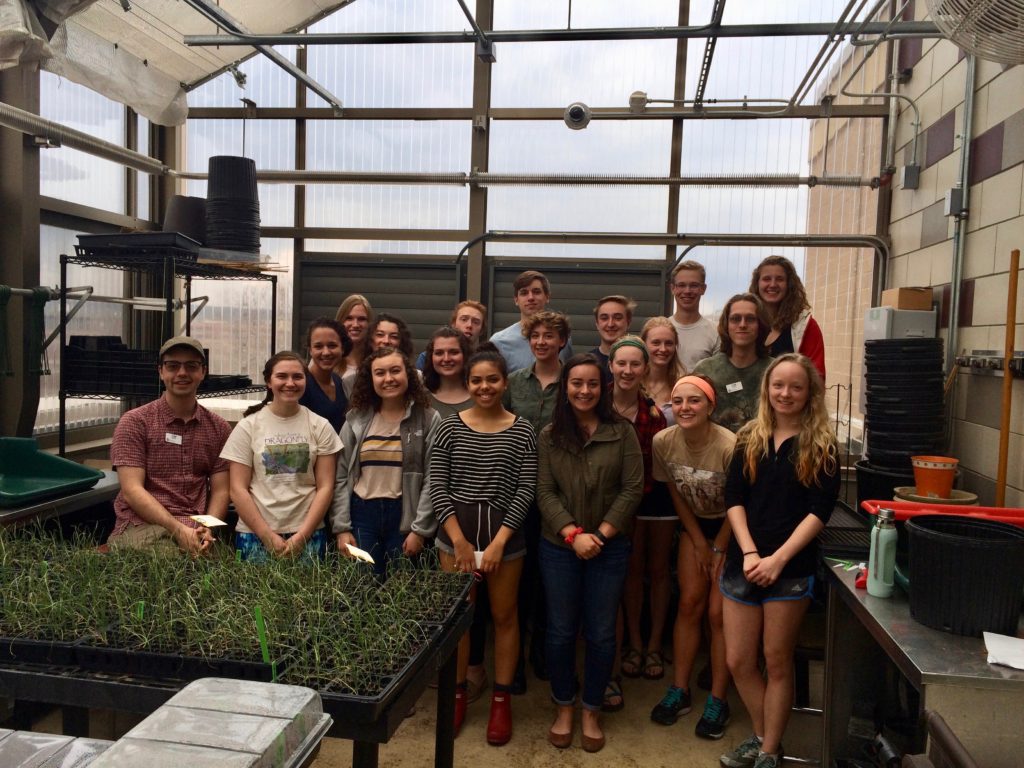 Currently the space can only be cooled by running two two-horsepower exhaust fans, which provide venting but no active cooling. The new system will cool the space using a variable speed half-horsepower motor and will reduce the need to run the exhaust fans. Greenhouse manager Tom Bryan calculates reductions of energy use by 37,500 kWh, utility costs by $1,448, and CO2 emissions by 21.6 metric tons over the 20-year lifespan of the system.
The GreenHouse Residential Learning Community in Leopold Hall will also integrate data collection and analysis on the impact of the cooling system into its curriculum.
The awardees will complete their projects over the course of the summer.
Information sessions for the 2017-2018 Green Fund will be scheduled early in the fall semester. Green Fund staff are also available throughout the year to assist with idea and proposal development. For more information, please contact Green Fund Coordinator Ian Aley.