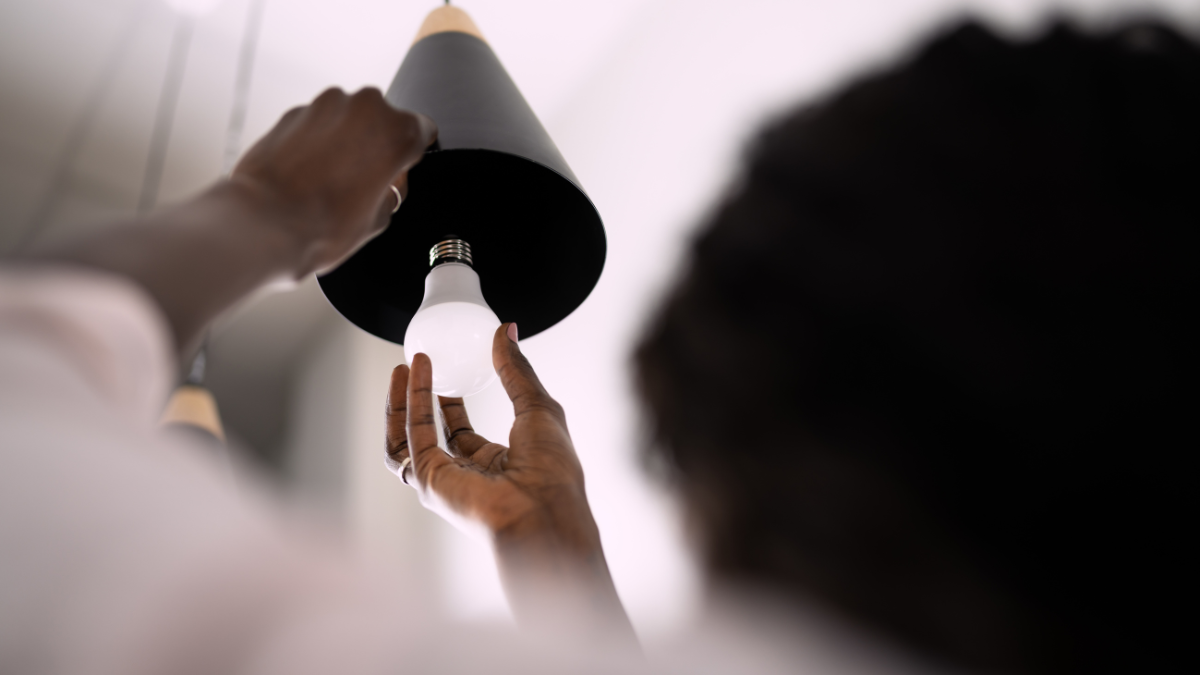 With lower temps and higher energy bills on the horizon, the Office of Sustainability is here to help Badgers prepare and save. This fall, UW–Madison is participating in the Focus on Energy Higher Education Kit Challenge, a program that enables eligible students and employees to claim a free home energy-saving kit by October 31st, 2023. To support UW–Madison in the challenge, participants should enter the code HE-UWMD when they claim their free kit.
An initiative by Focus on Energy, the Higher Education Kit Challenge is a competition among Wisconsin colleges and universities that promotes energy efficiency among off-campus students and employees by offering savings and sustainability at no cost to participants. Best of all, the campus with the greatest participation by October 31st will receive a $5,000 prize. 
About the Energy-Saving Kits
Focus on Energy offers three energy-saving packs for participants to choose from, each filled with a variety of home efficiency products. Whether participants own or rent, these packs will help prevent energy waste and provide savings on utilities. Options include:
Focus on Baths:

Perfect for families with children or pet owners, this kit helps conserve water and reduce energy demand on your water heater. It includes an efficient handheld showerhead, LED nightlights, aerators, a hot water card, and pipe wrap insulation.

Focus on Showers:

Upgrade your showerhead to save water without sacrificing water pressure. This kit features globe-style LED bulbs, aerators, a hot water card, and pipe wrap insulation.

Focus on Comfort:

Enhance your home's insulation with this pack, making it cozier in winter and cooler in summer. It includes outlet gaskets, weatherstripping, a door sweep, window insulation kit, LED bulbs, and nightlights.
Limit one free pack per eligible household per year. Kits are available to all Wisconsin residential customers of electric utilities that participate in the Focus on Energy Program.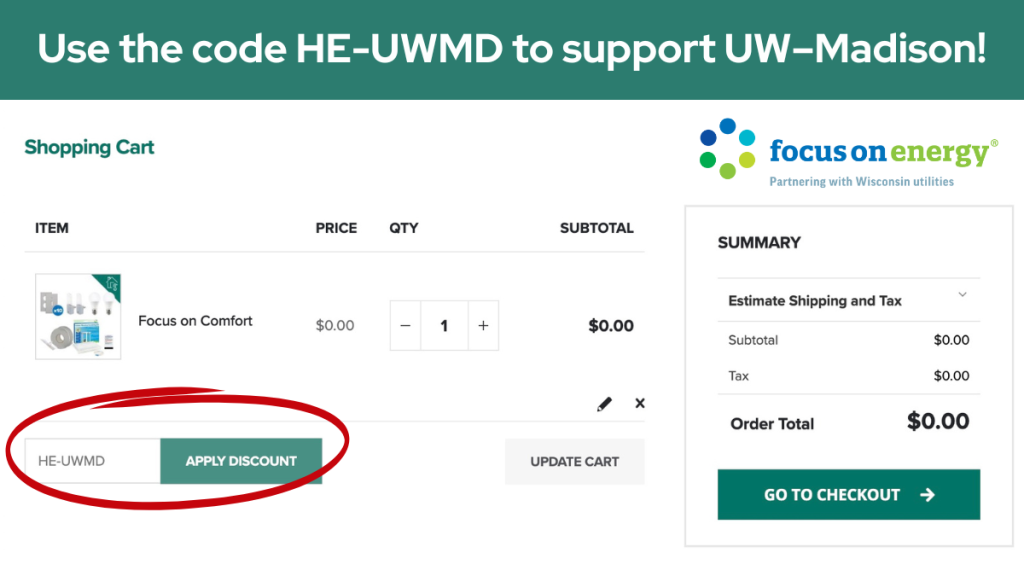 How to Claim Your Kit
Ready to unlock energy savings and support UW–Madison in the Higher Education Kit Challenge? Follow these simple steps to claim your kit today:
Have your electric and gas (if applicable) utility account numbers handy.

Visit

focusonenergymarketplace.com/free

and select the kit that's right for you.

Use the code

HE-UWMD

at checkout to ensure your participation counts for UW–Madison in the challenge!
Claim Your Free Energy-Saving Kit
Spread the Word
Don't keep this opportunity to yourself! Encourage your peers and colleagues to participate in the challenge and claim an energy-saving kit, too. Let's show other schools that Badgers Live Sustainably!