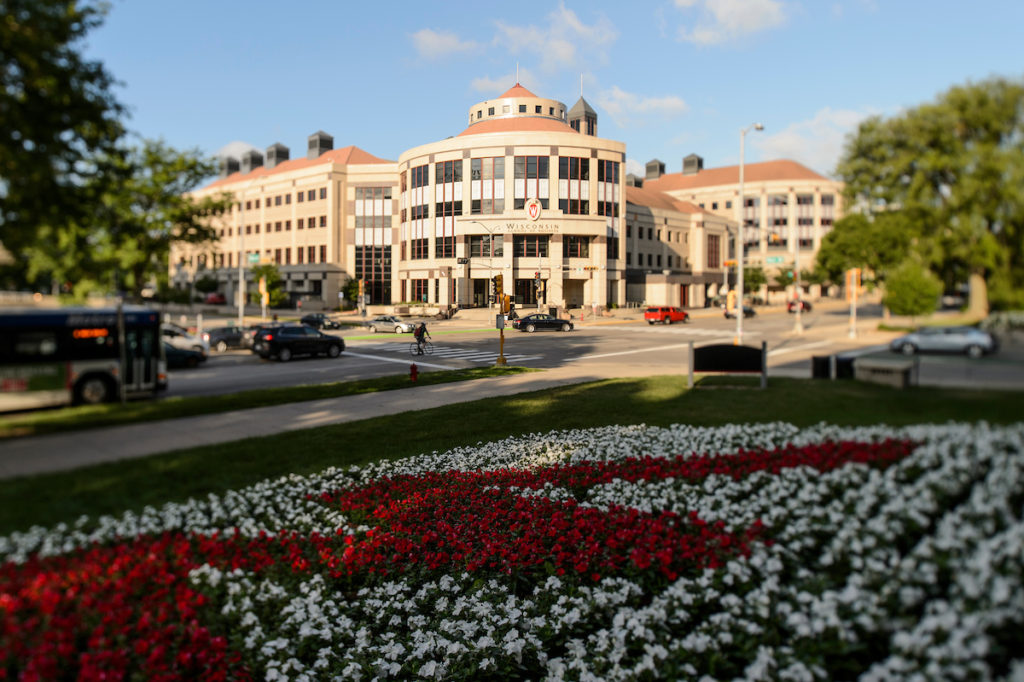 Professor Ann Terlaak did not enter academia with a grand plan to bring a sustainable certificate program to the University of Wisconsin-Madison School of Business. Instead, following on her undergraduate degree in economics, she entered the very first Ph.D. cohort of the Bren School of Environmental Science and Management at UC Santa Barbara. There she studied for her doctorate, using her understanding of the economic sector to generate methods for protecting the natural environment for current and future generations. In particular, she became interested in ISO 9000, a quality management standard that imposes processes and systems on companies and, ultimately, often improves both financial and environmental outcomes.
One might think that Terlaak's C.V. would be tailor-made for a faculty position in 2002, when she graduated from the Bren School. Instead, she found that she had to be careful about how she marketed herself to universities. As she relates, there were few interdisciplinary business school programs with an interest in sustainability at that point; most business schools were looking for hires that fit a more traditional description of a business scholar. Indeed, she quips, "I sometimes wonder whether I was hired in spite of my degree, not because of it."
Before long, though, Terlaak was recruited to serve as the director of the Business School's graduate certificate program in Business, Environment, and Social Responsibility (BESR).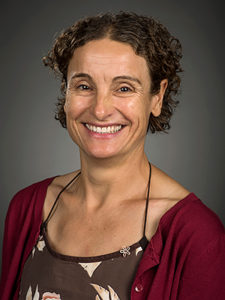 Recently, she also took over as the faculty advisor of the Nelson Institute's undergraduate Sustainability Certificate, which was initiated by two members of the Engineering Department, Professors Craig Benson and Pat Eagan. Benson also served as Director of the Office of Sustainability at the time, making the certificate one of the Office's early accomplishments.
Students in the BESR certificate program enroll for different reasons. Terlaak has found that it does not necessarily lead MBA recipients to pursue jobs in sustainable business. Instead, they often enter more conventional roles, but with an advantageous educational background that positions them to succeed as the broader business culture begins to recognize the financial upsides of sustainability. Meanwhile, graduate students from other departments, such as the Nelson Institute of Environmental Studies or Industrial & Systems Engineering, often earn a BESR certificate to ensure that they can speak and understand the language of business as they pursue sustainability goals in their respective careers.
Still others, like Mallory Ballard, are "interested in sustainability from the get-go." Ballard studied conservation biology, environmental toxicology, and sustainability as an undergrad. Her goal in coming back to school for her MBA was to gain business knowledge so that she could help companies become more sustainable. She choose the supply chain management specialization within the Grainger Center, knowing that the supply chain is a major global opportunity for sustainability advances. Sure enough, after graduating with her BESR certificate in May 2017, Ballard found and landed a job at Kohler, a venerable Wisconsin company founded in 1873. In addition to helping Kohler adhere to chemical regulations and cultivate its corporate social responsibility practices, Ballard works to make the business as a whole more sustainable.
BESR is not the only certificate program in sustainability offered at the UW. The Center for Culture, History, and Environment offers a Ph.D. minor and certificate that can be individually tailored toward sustainability. Meanwhile, in addition to Nelson's Sustainability Certificate, the Wisconsin Energy Institute (WEI) has the Certificate in Engineering for Energy Sustainability. Both Nelson's and WEI's programs are aimed at undergraduates, who, Professor Terlaak notes, often enroll for ambitious reasons: they "want to change the world."
In all, the landscape of higher education is changing. Terlaak has noticed a considerable increase in students appearing at info sessions for sustainability certificates: where once five or six would show up, now the chairs are full. "They're realizing that there are real consequences to sustainability," she notes; "it's a new generation and they grew up with this, in a way."
In the meantime, the question of what sustainability is, what it means, and who is pursuing it—whether they intend to or not—remains open to interpretation. For instance, "the Certificate in Global Health is highly relevant to sustainability," Terlaak observes, but it is not explicitly connected to the term. "Where do we draw the line?"
Perhaps, we are entering into the fortunate position at the UW where we don't have to.
By: Nathan Jandl