For the second year in a row, UW–Madison was among the top 30 colleges and universities in the country to be recognized as a leader in clean energy use. The ranking reflects the percentage of green power out of a university's total electricity use.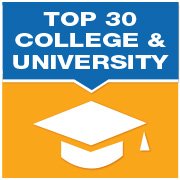 The U.S. Environmental Protection Agency (EPA) established the Green Power Partnership (GPP) in 2001 to encourage organizations to use green power to protect human health and the environment. The partnership includes large corporations; small and medium-sized businesses; local, state, and federal governments; non-profits; and higher education. The goals of the Green Power Partnership are to:
Advance the American market for green power
Encourage the development of new U.S.-based renewable electricity sources
Reduce air emissions and pollution
Recognize leadership and impact in green power use
Support basic market principles and practices that serve all U.S. electricity consumers
You can learn more about the Green Power Partnership here. 
By: Jake McCulloch