The Food Team aims to address and improve food waste, food access, and food education on the UW–Madison campus.
The team works with student organizations and campus entities to generate and implement strategies to improve access to sustainable, culturally significant, and nutritious food. The Food Team also promotes and shares sustainable practices that individuals can employ on their own.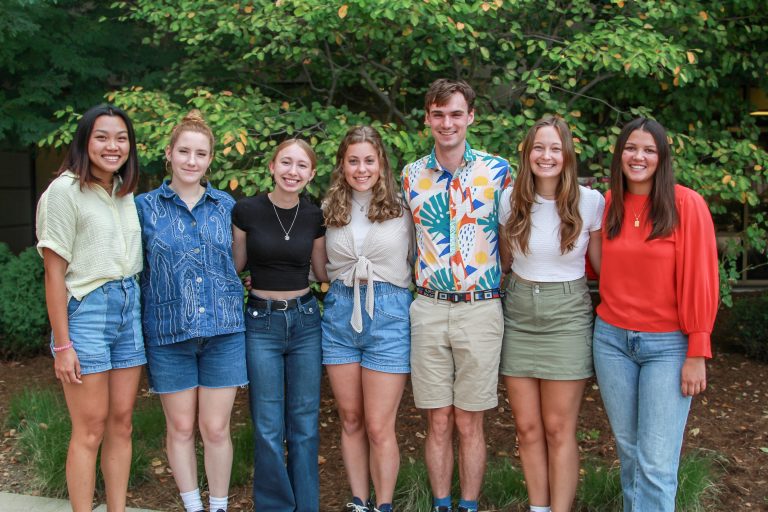 Goals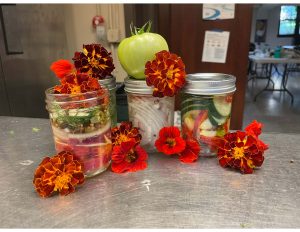 To improve student, staff, and faculty's access to healthy, culturally significant, and nutritious foods

Connect like-minded members of UW–Madison who are working to better our food system

Educate the campus community on sustainable food options on campus

Decrease food waste on campus through innovation, education, and awareness
Work on the areas of food access, education, waste, and sourcing
Current Projects
Following the implementation of Leanpath technology at Rheta's Market,

Green Fund

staff conducted a survey in partnership with

University Housing Dining

. The survey captured feedback from Market staff on the technology and food waste. The Food Team supported the survey roll-out.
In an era where food waste and sustainability are critical global issues, hope emerges from the halls of education. UW–Madison is taking a pioneering step towards combating food waste by offering a pilot program of the Free Food Alert system to the campus community. Read about the initiative

here

.
The Office of Sustainability is

preparing

a survey to evaluate the food access levels of students. The information gathered from the survey will be shared with campus food organizations to better allocate, provide, and communicate food resources to students. The Food Team supports the development and implementation of the survey.

UW–Madison Food Resources:

Click here to take a deeper look at food access resources at UW–Madison and surrounding communities.
Chadbourne Garden Bed:

The Food Team collaborates with University Housing Dining to grow edible flowers and herbs outside of Chadbourne Residence Hall. This Green Fund project coordinates with The People's Farm to host workshops during the growing season centered around food systems and agriculture.
Cook with Us TikTok Series:

The Food Team shares their favorite seasonal and sustainable recipes through TikTok videos posted on @sustain_uw.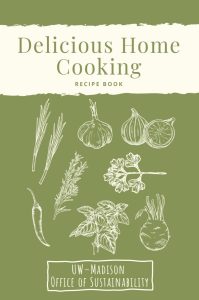 Office of Sustainability Cookbook: 
The UW–Madison Office of Sustainability Cookbook started as a passion project for Food Team interns. Upon recognizing that many of the OS staff and interns are passionate cooks and gardeners, members of the Food Team wanted a way to share some of their knowledge, insight, and favorite recipes with the greater UW–Madison community. The cookbook features vegetarian, vegan, culturally significant, and seasonal foods to encourage readers to eat sustainably. 
Check out the digital cookbook here! 
Get Involved
Join the community

Resources