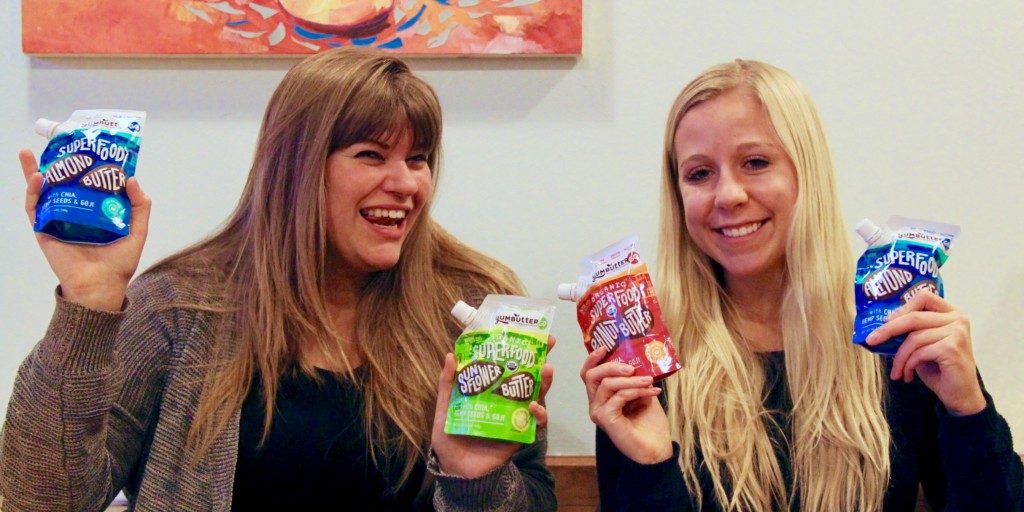 December 8, 2015 | by Sarah Olson
University of Wisconsin–Madison senior Alana McKeever (left) has worked for the nut butter company Yumbutter since fall 2014.
Creamy or crunchy, peanut butter is more than just sustenance for University of Wisconsin–Madison senior Alana McKeever.
For the past year, the college staple has represented an opportunity to deploy her passion for sustainability through work at Yumbutter, a Madison-based start-up that specializes in socially and environmentally responsible peanut and nut butters. After graduating this month, McKeever will continue full-time as the company's marketing coordinator and sustainability guru.
McKeever, an entrepreneurship major in the Wisconsin School of Business, will be the first student to graduate with a Sustainability Certificate from the Nelson Institute for Environmental Studies. The Sustainability Certificate program launched in fall 2014.
As a business student, McKeever understands that companies need to make a profit, but says her certificate studies showed her that sustainability principles – such as respect for people and the planet – can also be good for the bottom line.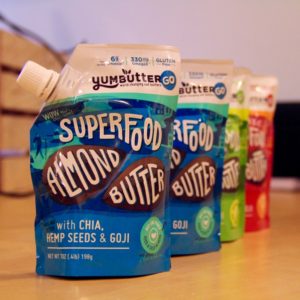 "What I like about sustainability is that it combines every aspect of the world and puts it into a system that just makes inherent sense," McKeever says. "You can't destroy the planet if you want to create a business that's going to last. You can't treat people badly if you want to have a business that functions successfully."
For example, McKeever says businesses can save money by making their operations more energy efficient and increase productivity by investing in the health and wellbeing of their employees.
At Yumbutter, McKeever has drawn on her sustainability education to document the company's sustainability efforts and complete its certification as a benefit corporation, which is an organization that prioritizes social and environmental impact as well as profit. Yumbutter incorporates sustainability into the sourcing, packaging, and distribution of its products and, for every jar or pouch of nut butter sold, donates a percentage of the sale to feeding malnourished children and their mothers in Guatemala.
"My favorite tools I learned from the Sustainability Certificate are the tools to make businesses push customers to make more responsible choices," McKeever says, "because I don't know if customers would make that choice unless they were led."
She also cites the nut butter company as a good example of a sustainable business succeeding in the marketplace. Their products should be available in Target stores nationwide and Whole Foods regionally in April.
"This is a great opportunity for businesses to see a company that's doing well for itself while also doing so much good for other people," McKeever says.
McKeever says she is drawn to sustainability because it's applicable to all disciplines, but she's found her niche in business.
"I'm a capitalist, who is a conscious capitalist," McKeever says. "If you can prove to [business people] that you can make money helping the environment and you can make money helping people, that's the way to save the world."