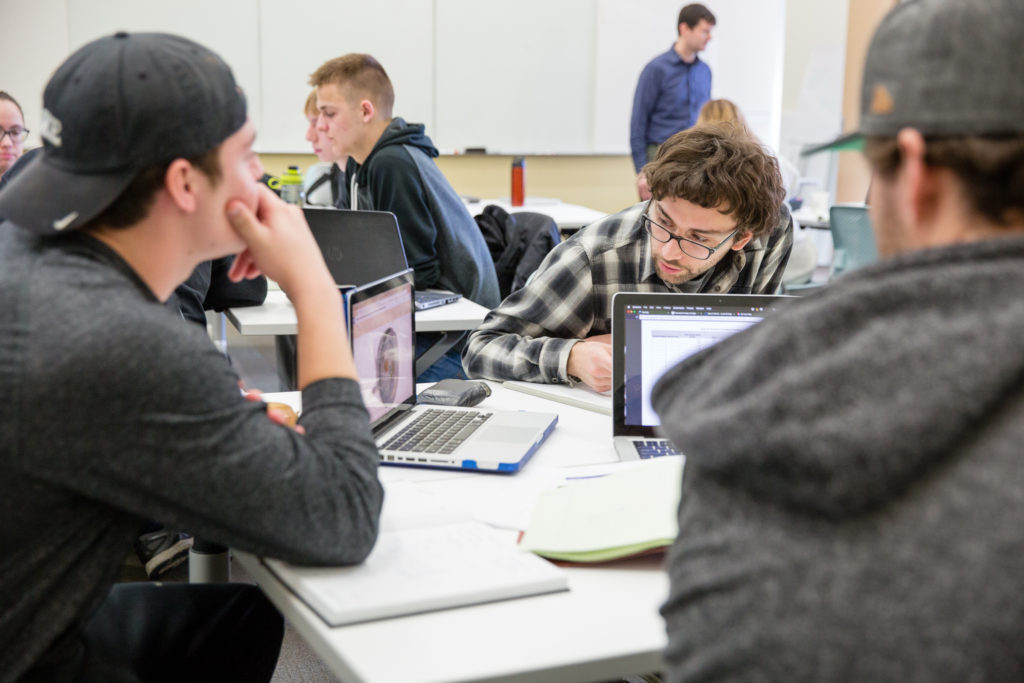 Alex Wendricks, a senior studying Agriculture and Applied Economics, always possessed a passion for renewable energy technologies. But he never imagined that he'd compete in the Collegiate Wind Competition with WiscWind, or partner with Dane County to analyze the feasibility of incorporating residential wind turbines in subsidized housing projects, or create a hypothetical wind farm off the coast of Block Island, in Rhode Island. All of these opportunities came to Wendricks when he joined the Certificate in Engineering for Energy Sustainability (CEES) program.
Declaring the CEES certificate diversified Wendricks' educational experience and helped him gain skills that could be used outside of the classroom. "The certificate has made me a more well-rounded student—many economics students do not get that technical engineering background," Wendricks says.
In 2009, the UW–Madison's College of Engineering teamed up with the Wisconsin Energy Institute to create the CEES program to give students a broader understanding of energy issues and to prepare them for a rapidly changing energy landscape.
"We need to be transitioning away from carbon-polluting systems like coal, oil and natural gas and toward less-polluting renewable energy or emission-capturing systems, while also making energy cheap and abundant," says Scott Williams, the research and education coordinator of the Wisconsin Energy Institute. "It's an intersectional issue that cannot be approached by one angle; students need to understand the economic, environmental, and social impacts of energy."
Students select specific courses with breadth in liberal studies and science and engineering, and additionally take a capstone and a seminar to achieve the 16-credit certificate. As of the end of 2017, close to 154 Badgers have completed the program, and approximately 28 more will graduate in Spring 2018 with the certificate.
A student interested in undertaking the certificate program must contact a designated faculty member in his or her major department to apply, and then complete a declaration of intent and study plan. Students who are not engineering majors should contact Scott Williams to discuss options for completing the certificate or alternative programs.
For more information regarding the list of pre-approved courses and deadlines for the certificate, check out the Wisconsin Energy Institute page for students.
By: Trina La Susa