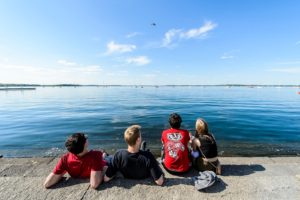 When you say Wisconsin… do you think sustainability? Maybe not. But sustainability touches every part of campus life.
As dining locations aim to reduce their impact and students unite to make campus more sustainable, imagine yourself as part of a growing community of Badgers doing their part for a better world, both locally and globally.
 Join a student org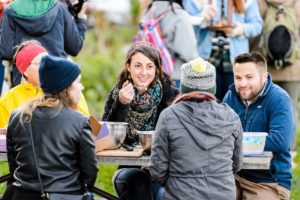 Find like-minded people, or try something new! Our campus has a thriving community of sustainability-related student organizations. Groups on campus cover topics ranging from food to human rights, and they often work together on campus sustainability issues.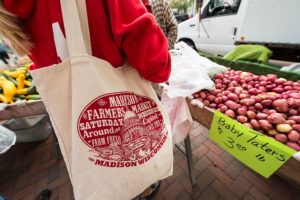 Eat local
Enjoy the vibrant local food scene in Madison, including locally sourced food options in dining halls and a year-round farmers' market. You can also visit the popular Slow Food UW Cafe for lunch on Wednesdays. You'll want to add it to your #BuckyList, trust us. 
Learn more

There are courses across campus that cover sustainability-related material, and you can also add a Sustainability Certificate. A popular introduction is Environmental Studies 126, which uses campus as a laboratory to explore sustainability. Watch our video to get a preview!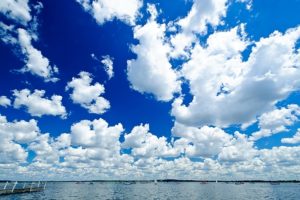 Enjoy nature
Studies show green space can improve well-being. Leave your worries behind and relax in one of our many natural areas. You can walk through the Lakeshore Nature Preserve, wander the UW Arboretum, or splash in the waters of Lake Mendota. You'll feel #blessed.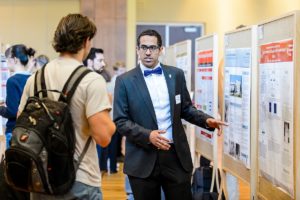 Get work experience
Non-profit sustainability organizations and for-profit businesses alike offer opportunities for students to work on sustainability-related projects. Professors also rely on students to support sustainability research on campus. Find job postings in our newsletter!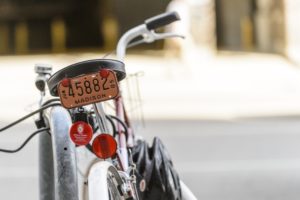 Ride your bike
Madison is regularly named one of the country's most bike-friendly cities. Students can get an annual membership to Madison B-cycle for $20, and the Budget Bicycle Center sells used bikes. Always wear your helmet while biking, and remember to follow bike safety guidelines.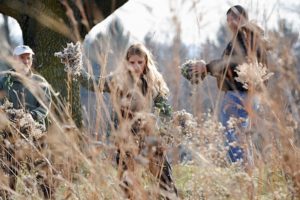 Volunteer in the community  
Badger Volunteers offers more than 25 sustainability-related volunteer sites including the Aldo Leopold Nature Center, Clean Lakes Alliance, and the Wisconsin Bike Federation. Volunteers fulfill one shift per week, and transportation is provided!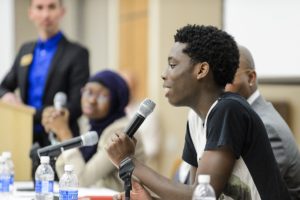 Share your voice
Join the Associated Students of Madison. You can champion sustainability issues on the Sustainability Committee, or join one of the many committees that serve students. Also look for campus listening sessions and forums, where all are welcome to share their views.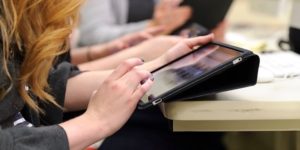 Keep up with sustainability news
Sustainability touches every part of campus. You can keep up with the latest sustainability news across campus by subscribing to our newsletter. We'll send you a summary of news, events, job opportunities, and more. You can also follow us on Facebook, Twitter, and Instagram!