Quick Links:
About the Presenters: Explore the abstracts and biographies of our lightning talk and poster presenters.
The second annual UW–Madison Sustainability Symposium will take place on Wednesday, October 25th from 1pm – 5:30pm in the Wisconsin Institute for Discovery. The event provides space to share research about sustainability, generate ideas, and inspire collaboration.
All students, staff, and faculty are welcome to attend this no-cost event. See you at the Symposium!
1:00 p.m. Opening and keynote

2:00 p.m. Break

2:10 p.m. Lightning talks

3:00 p.m. Break

3:15 p.m. Remarks from Provost Isbell

3:35 p.m. Lightning talks

4:25 p.m. – 5:30 p.m. Networking and poster session with refreshments
Curious what's in store? Read through the 2022 event summary to learn more!
The 2023 Sustainability Symposium is taking place at the Wisconsin Institute for Discovery, located at 330 N Orchard St, Madison, WI 53715. Please consider walking, bicycling, or taking a bus to the gathering, as you are able. Bicycling information can be found here. Bus information can be found here and the following buses have stops near the Wisconsin Institute for Discovery: 28, 38, 65, 80, A, C, D, F, J, O, and R.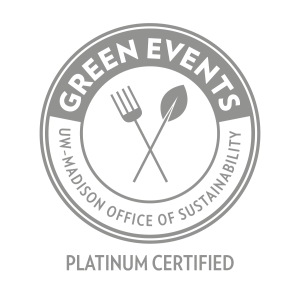 The 2023 Sustainability Symposium will be Platinum Green Event Certified by the UW–Madison Office of Sustainability's Green Events Team. To learn more about the certification program, please click here.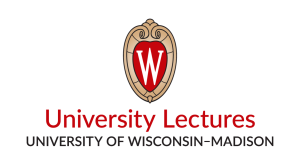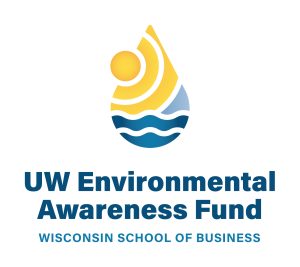 Keynote Address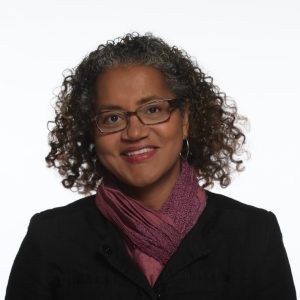 "Crafting a Just, Equitable, and Circular Food System"
By: Dr. Weslynne Ashton
Across the United States, food insecurity is coupled with massive amounts of food waste. Both are symptoms of a larger problem – a food system built around a goal of profitability, mindsets of scarcity, and values that entrench the exploitation of both people and planet. This system has developed an infrastructure designed to move large amounts of fresh and preserved food items across large distances at low costs in one direction. Many recognize that the current linear organization of the food system is both wasteful and unsustainable, and efforts to reduce and recycle wasted food are aligned with the concept of the circular economy (CE). The CE proposes that societies reduce the resources extracted from the earth to produce what humans need and keep resources in circulation through multiple reuse and recycling loops, greatly reducing waste and regenerating value from those resources. But this discourse often ignores historic and contemporary inequities in the design of the economic system. Following advocacy by community-based farmers and food producers, and in the wake of Black Lives Matter movements in 2020, there has been a concerted shift in narratives and initiatives to support racial justice and equity alongside sustainability and circularity in food supply chains. At the Institute of Design Food Systems Action Lab at Illinois Tech, we take a systems approach grounded in building and strengthening relationships with community-based food system stakeholders, understanding their needs and aspirations, and co-designing systemic interventions to help realize aspirations for a thriving food economy. As we work to craft a more circular food system, it is necessary to grapple with the tensions among diverse stakeholders' visions, priorities, and values, in order to create inclusive pathways for food production, consumption, and regeneration.
Weslynne Ashton is a Professor at the Illinois Institute of Technology with a joint appointment at the Stuart School of Business and the Institute of Design (ID). She co-directs ID's Food Systems Action Lab, which combines sustainability science and human-centered design with a systems focus to develop tools and frameworks that can catalyze the transformative work being done by practitioners and advocates to build more sustainable, equitable and just food systems. A sustainable systems scientist, her research is grounded in industrial ecology and the circular economy. She investigates the adoption of socially and environmentally responsible strategies in business, and the role of innovation and entrepreneurship in addressing neighborhood-scale as well as societal grand challenges. Her current work focuses on increasing sustainability and equity in urban food systems, developing regenerative economies in post-industrial regions, emerging economies, and small island states. She has a bachelor's degree in environmental engineering from the Massachusetts Institute of Technology, and master's and doctoral degrees in environmental science from Yale University.
Provost Isbell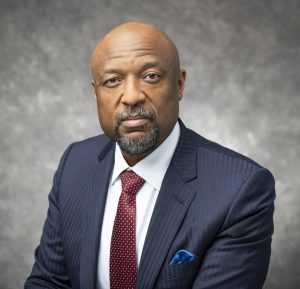 Dr. Charles Lee Isbell, Jr., an internationally-recognized academic leader and computer scientist, specializes in the fields of machine learning and interactive artificial intelligence. He became the University of Wisconsin-Madison's provost, or chief academic officer, in August 2023.
Isbell, who describes himself as a computationalist, previously served at Georgia Tech, where he was on the computing faculty for 21 years, and dean of the highly-ranked John P. Imlay Jr. College of Computing for four years. In his time there, he led an effort to transform the curriculum and a major initiative to broaden participation in computer and data science.
Originally from Chattanooga, Tenn., Isbell received a Bachelor of Science degree from Georgia Tech and a Ph.D. from the Massachusetts Institute of Technology.
His research interests are varied but the unifying theme has been using machine learning to build autonomous agents that responsibly engage with humans. His work has been featured in the popular press, congressional testimony, and in several technical collections.
He is a Fellow of the Association for the Advancement of Artificial Intelligence, and the Association for Computing Machinery, and an elected member of the American Academy of Arts and Sciences. Outside of his campus role, he has vast and varied interests, including music, sci-fi, comic books, sports, and food.
"In the face of [climate change] you are not being resigned, or quiescent. You are finding ways to move forward and make a difference and to pull people together collaboratively to engage around these issues of sustainability. We need that, we need you, and we all need to figure out what we can do to help create a world that can sustain itself."

Chancellor Jennifer Mnookin, Closing Remarks at the 2022 Sustainability Symposium