Karl Scholz
Position title: Provost and Professor of Economic Policy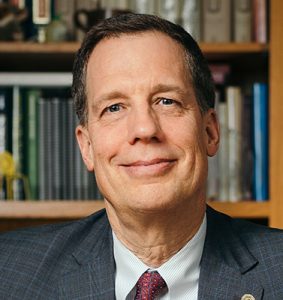 John Karl Scholz began serving as Provost in August 2019 after six years as the Dean of the College of Letters & Science at UW–Madison. Scholz is also the Nellie June Gray Professor of Economic Policy in the Department of Economics, which he joined in 1988.
From 1997-98, Scholz was the deputy assistant secretary for tax analysis at the U.S. Treasury Department, and from 1990-91 he was a senior staff economist at the Council of Economic Advisors. Scholz directed the Institute for Research on Poverty at UW–Madison from 2000-2004.
Professor Scholz is an internationally respected economist whose work on household saving, low-wage labor markets, financial barriers to higher education, and bankruptcy has appeared in leading economics journals.