Laurent Heller
Position title: Vice Chancellor for Finance and Administration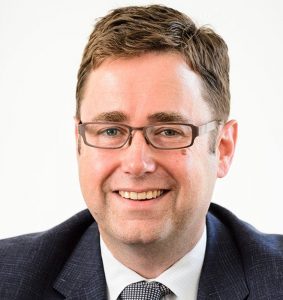 Laurent Heller began his appointment as the University of Wisconsin–Madison's Vice Chancellor for Finance and Administration in August 2016. Heller has extensive experience in budgeting and finance, higher education strategy and business operations.
At UW–Madison, Heller has worked to identify opportunities for performance improvements and to secure resources for reinvestment in the University's academic mission. He serves as executive sponsor for major campus and system projects, including a major rework of  UW–Madison's title and compensation structure and the design and adoption of a modern, cloud-based budgeting system. He also led the development of a new Finance and Administration Strategic Plan and has displayed a strong commitment to an engaged, inclusive and diverse campus community.
Heller came to UW–Madison from the University of California, Berkeley, where he served as assistant vice chancellor, financial planning and analysis. Prior to that role, he served in several key administrative positions at UC Berkeley, including director of the campus budget office and director of strategy and analysis for the Law School. He directed implementation of the university's new budget system, worked on its first medium-term strategic financial plan and helped lead an effort to reform the Law School's financial aid policies and programs.