Robert Cramer
Position title: Vice Chancellor for Finance and Administration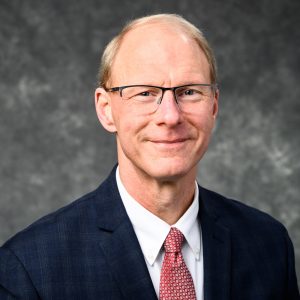 Robert Cramer began his appointment as the University of Wisconsin-Madison's Vice Chancellor for Finance and Administration (interim) in May 2021. He has extensive experience in higher education with the University of Wisconsin System and in state government at the Wisconsin Department of Administration.
At UW-Madison, Cramer serves as executive sponsor for major campus and system projects, including Procure-to-Pay (P2P) and Administrative Transformation Program (ATP). He is committed to an engaged, diverse and inclusive campus community and ensuring that all students, faculty and staff flourish.
Cramer was Vice President for Administration at the University of Wisconsin System before coming to UW-Madison in November 2020 as Associate Vice Chancellor (interim) for Facilities Planning and Management. As Vice President, his accomplishments included leading the UW Restructuring Project, establishing the UW System Office of Information Security, sponsoring the System-wide Digital Learning Environment project, and launching the Enterprise Risk Management program.