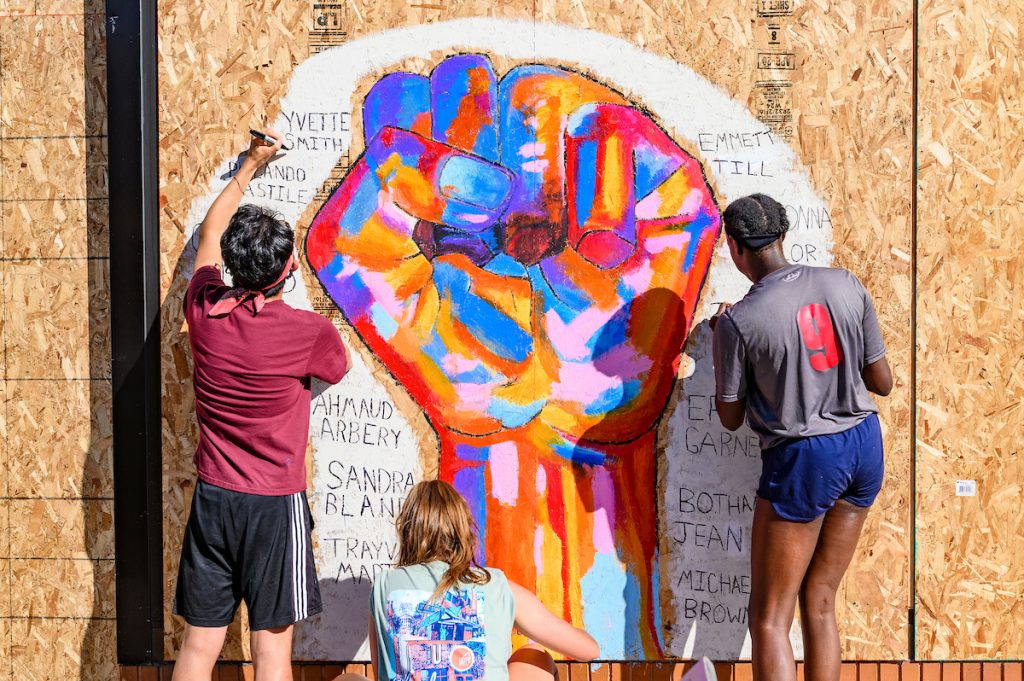 Wisconsin Badgers, enter our contest for a chance to permanently exhibit your creativity in the new Multicultural Center of the Wisconsin School of Business and get paid for your work!
Entries will be judged both on visual appeal and on alignment with the mission of the Multicultural Center.
Eligibility: Student artists at all experience levels are welcome to submit works in any visual art medium: painting, drawing, sculpture, ceramics, printmaking, photography, textile, installation, mixed media, digital, etc. We are looking for original works for permanent display. We will provide framing/ display accessories and signage for the selected pieces of artwork.
Deadline: Saturday, October 16, 2021 (No longer receiving submissions)
How to Submit: Use this form to provide information about you and a short statement describing how your entry aligns with the mission of the Wisconsin School of Business Multicultural Center. Upload an image of your artwork (JPEG or PDF at a max file size of 100 MB). If your work is selected for installation, we will be in contact with you to arrange details for delivery of and payment for your work. You must attest that your work is original and solely made and owned by you.
Mission: The Multicultural Center supports students from historically underrepresented backgrounds, particularly students of color, to center their voices and promote cultural change. In order to build an inclusive community where all students can thrive. By celebrating diversity, facilitating dialogue and cross-collaboration, and fostering a sense of belonging in the Wisconsin School of Business.
A committee of business school students will evaluate and select works for the space. Student artists will be paid $250 to $1,500 for each piece selected for the space. Funding provided by the UW-Madison Green Fund. Please email Ian Aley (iraley@wisc.edu) with any questions.