Chris McIntosh
Position title: Deputy Athletics Director, UW Athletics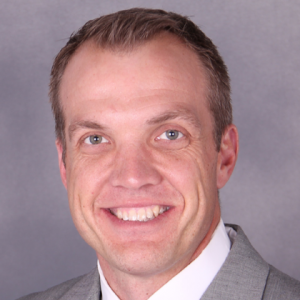 Chris McIntosh, who has been with the Wisconsin athletic department since December of 2014, was named deputy athletic director in July of 2017.
In his current role, McIntosh is charged with overseeing the day-to-day operations of the department, student-athlete recruitment, business development, human resources, and strategic planning.
McIntosh previously had served as Wisconsin's associate athletic director for business development and was responsible for identifying, developing and enhancing new and existing sources of revenue for UW Athletics. He cultivated corporate sponsorships; negotiated and secured new apparel, licensing and merchandising partnerships and helped to enhance Wisconsin's current sponsorship program.